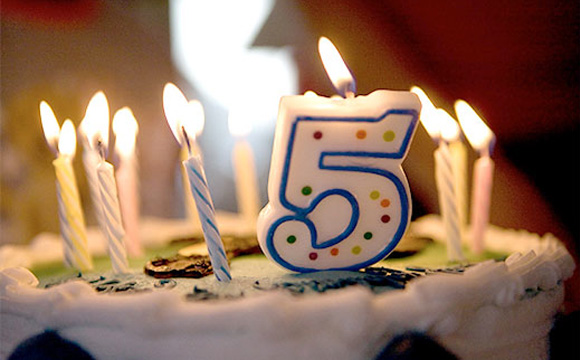 The end of 2013 marks the end of five incredible years of Cuckoo Design, and we've only just started.
In 2005 our managing director Justine Wright, bought the marketing company from founder Steve Walsh, though it wasn't until 2008 that Cuckoo Design was officially born.
Cuckoo Design from the beginning
Justine had been at Walsh Simmons since 1995, and worked closely with entrepreneur Steve Walsh as he built his business. By 2005 when Walsh came to retire, the agency had been focussing heavily on his dotcom, laterooms, which he sold for £20m in 2004.
The business continued under the name Walsh Simmons for another 18 months, as Justine put her plan into action:
"The formula for a successful agency is simple. A great client list and a great team."
Justine knew that the main goal for the agency had to be creating a new client list in order for the rest to follow. To achieve this the team set about pursuing a strategy to develop existing long-term clients including The Co-operative Bank and QMH Bank, as well as winning new clients.
Finally at the beginning of 2008, the hard work creating a fantastic client list and building a great team paid off – the company was ready to be re-branded and Cuckoo Design was created. Since then Cuckoo Design has been providing design, digital and branding solutions to a range of blue chip clients including: Bupa, North West Ambulance Service, GE Capital, The Co-operative Bank, The Co-operative Insurance, Royal London and QMH Hotels.
5 years to be proud of
When asked to reminisce about her proudest moments at Cuckoo Design over the last 5 years, Justine recalled:
"In 2008 we re-branded to Cuckoo Design and celebrated the success with a fabulous party on the roof top garden of John Street Hotel. A very proud moment. With tenacity, hard work, perseverance and client support, Cuckoo continues to grow stronger than ever. "
Looking towards the next 5 years, the team at Cuckoo Design are looking at even bigger and brighter things. We will be at around 15 people, still happily in our beautiful Chapel Street building and working on brands such as Chanel, Benefit, Mercedes and the clients we can't imagine life without, QMH Hotels and GE Capital.
Who are Cuckoo Design?
The senior team at Cuckoo Design are a group of loyal and extremely hard working people who have been with the company since the Walsh Simmons days: James Senior – Board Operations Director, Phil Rainey – Board Creative Director, Roz Kirk – Board Financial Director and Ben Greenhalgh – Senior Director.
For one of our team the creative juices don't stop flowing outside of Cuckoo Design. In 2009 Phil founded his incredibly successful band, The Rainband, who took 2013 by storm performing at Glastonbury and in front of thousands at The Etihad Stadium.
Through the creative minds of this passionate bunch in collaboration with the rest of the Cuckoo Design team, the company has gone from strong to flourishing over the last five years.
If you would like to talk to one of us about a unique and completely Cuckoo marketing strategy for you business, please contact us on 0161 660 8352 for more information.
back to the latest