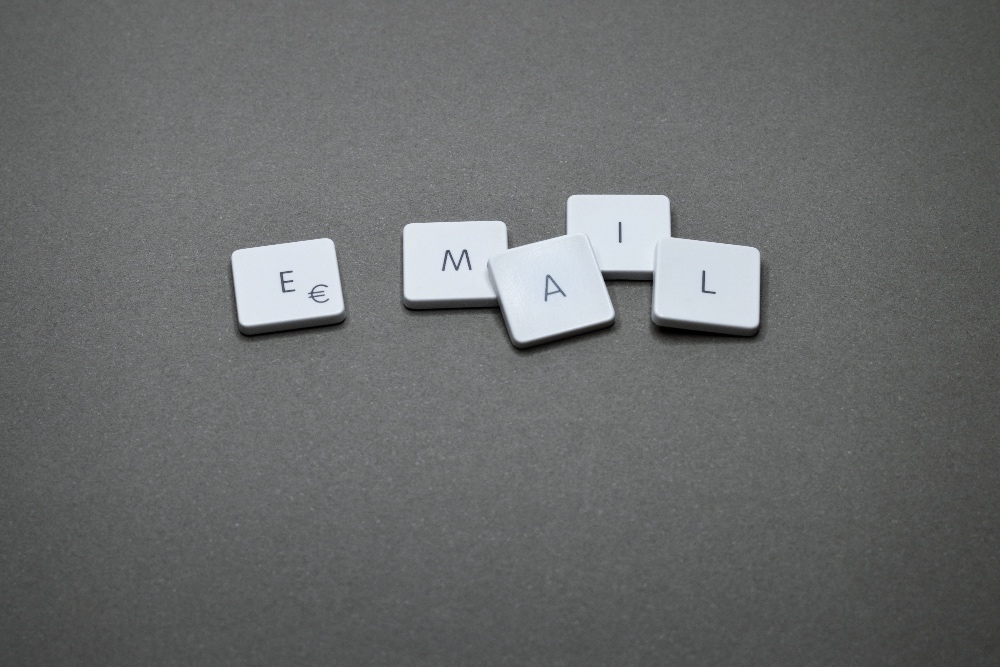 Email remains an incredibly powerful marketing tool and is a great way to engage with customers past, present and future. By 2022 it's expected that around 333 billion business to consumer emails will be sent and received each day so there's no denying that email marketing is going from strength to strength. In the hospitality industry, email has a vital role to play whether it's improving your guest experience, encouraging customer loyalty or even increasing revenue.
When done well, email has the potential to generate truly great results. Here is a list of some best practices to ensure the best results from your hospitality email marketing campaigns in 2019.
Standout subject lines
Your subject line is the first thing the customer will see, and it's the deciding factor in whether they open your email or send it straight to trash, so it couldn't be more important! A subject line must be engaging and catchy to stand out from the rest of the inbox. Tricks like humanising the subject by adding the subscribers name, asking intriguing questions, pushing offers or using clever and amusing lines will help engage your audiences. Plus adding a simple emoji can increase your open rate by 56%!
One of the most important aspects, however, is length and this is of the utmost importance. Keeping the subject line short and sweet will always be the most effective because it means that it will be readable on all devices. Ensure that you can convey your key message in as few words as possible. In fact, subject lines with 30 characters of less have higher open rates so keep this in mind.
Practice good data hygiene
For any email campaign it's important that you are sending it to an interested and active audience. If you're sending an email to old email addresses it will affect the results of your campaign hugely, so for the best open rates and higher deliverability it's important to cleanse your databases whenever you can. What's the point in sending out vouchers to people that will never see them? Plus, removing unsubscribers from your mailing list is basic GDPR compliance so it should be essential anyway!
Segment your data
The hospitality industry is huge and there are hundreds of reasons that you could contact an email subscriber, segmenting your mailing list will ensure that the right people are getting your emails. After all, if someone has booked a wedding at your hotel what are the chances that they'll come back for a business meeting? Targeting different groups of guests based on their interests and behaviours will ensure a better ROI, as they're more likely to convert if the offer is relevant.
Optimise for different devices
Mobile is the most common platform for opening emails, so it's important to ensure that your email is responsive. This is particularly important for the hospitality industry as when emailed a voucher for food, customers are likely to present the offer on their phone. Everything must render well so that there is a seamless user journey on desktop, mobile or between the two. To do this, reduce the size of the images so that they can easily be downloaded on mobile, increase the size of links and calls to action so that they can be clicked easily but most importantly test an email on a mobile device to check everything looks perfect!
Simplicity is key
For hospitality emails, as there are so many areas that an email campaign can cover it's best to keep it simple. We recommend one topic at a time, so you aren't mixing up overnight stays with offers for burgers and beers. Not only does this make sense as the target market will be slightly different, it ensures that customers aren't overwhelmed with information. Allowing customers to focus on one clear offer, promotion or update will ensure maximum results.
A clear call to action
One of the biggest mistakes hotel marketing managers make is putting too many links and call to actions in their email campaigns. Having too many different buttons and redirects from one email can confuse guests and leave them not clicking through at all. Take a step back and work out what is the most important link for this particular email and remove any unnecessary or extra buttons. Having a carefully placed, single button-based CTA can increase click-through rates by 28% plus it makes it easier to check how successful your email has been when analysing the results.
Personalisation
In 2019, personalisation is set to take the world of email marketing by storm, if you aren't already considering it you probably should. Personalising emails is so much more than just adding in a name and makes for exiting marketing tools. In the hospitality industry there are so many ways that we can utilise personalisation to generate the best results. Content and offers can be targeted based on interests, gender or even date of birth to make customers feel like they are getting a truly unique and considered service.
To find out more about creating captivating email campaigns in the hospitality industry, get in touch with Cuckoo by emailing jennifer@cuckoodesign.com. With years of experience working with hotels and restaurants, we're experts in creating email campaigns that generate great results.
back to the latest