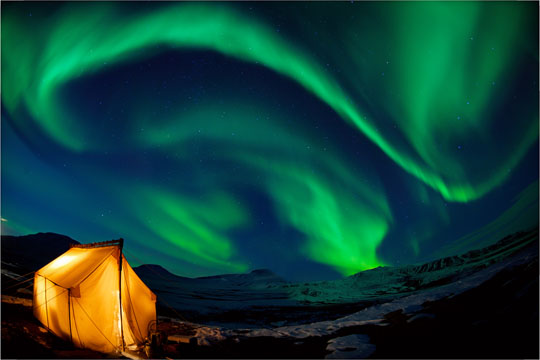 We've been working in the hotel and hospitality sector for almost 15 years now, and in that time we've seen a lot of changes. Perhaps most marked has been the shift away from 'all in' package holidays and toward more bespoke arrangements, with people picking and choosing the various individual aspects of their break from a range of choices, taking advantage of the increasingly baroque offerings available around the world and the ease of access offered by the internet.
More people are seeking destinations, experiences and even hotels which offer a once in a lifetime experience.
Of course, a couple of weeks somewhere hot with a beach close by is never going to lose its appeal (particularly in a year like this, during which nobody seemed to have told the weather it was supposed to be summer) but more and more people are seeking destinations, experiences and even hotels which offer a once in a lifetime experience, be it cultural, geographical, culinary or adventure based. None of the following represent the average idea of 'getting away for a quick break', but they all promise a weekend, week or even longer, during which the tedium of normality has been left a long way behind.
Japanese quilting 
Interested in quilting? Interested in France? Then this could be your dream break. It's a quilt retreat, during which you'll stay in the Château des Comtes de Challes, near to Chambery, for seven days, four of which will be spent enjoying Japanese inspired quilting workshops. Throw in the chance to learn the ropes (or maybe threads) on a Swiss Bernina sewing machine – regarded as the best machines in the world – and you have a break which is perfect for anyone seeking a serene escape from day to day drudgery.
Beer Spa
It would seem natural to assume that you can spend your break being pampered at a spa, or enjoying the delights of beer, but not both. At least not at the same time. The Chodovar brewery, in the Cheb region of the Czech Republic, begs to differ, combining the two in the form of a brewery tour, a massage, a hot grain pack, an on-site restaurant and, most intriguingly, a beer bath for one or two people. Yes, it's what it sounds like – a dip in hot water, beer and grains. There are similar Beer Spas across the Czech Republic, where the warm beer revitalises your skin as you sip on a cold beer which perks up the rest of you.
Wine and Song 
This is a break which is undoubtedly unusual and which will sound like heaven or hell depending upon your point of view (not to mention taste in music). Based in the Lectoure commune in the south west of France, this is a break during which, as well as enjoying the Midi-Pyrenees scenery, you're given singing tuition centring upon show tunes, pop songs and light opera, all building to a performance at the end of the week. A tour and tasting session at a local wine and Armagnac producer adds to the package, and may well prove to be something of a respite if your fellow guests turn out to be a gang of tone deaf Andrew Lloyd Webber fans.
Volcanic Cave Spa
Surely a spa is a spa is a spa (leaving aside the beer spa highlighted above of course)? Well, yes and no. The Vincci Selección La Plantación del Sur, in Tenerife, boasts a unique spa experience amidst the surroundings of a genuine volcanic cave. Several of the treatments make use of the mineral properties of the on-site thermal waters, which can be combined with more standard spa treatments or with something more unusual such as a banana face mask.
Salt Hotel
Palacio de Sal translates as 'Salt Palace'. Is it named thus because it's situated on the salt plains 25 km from Bolivia? No, it's called the Salt Palace because it's constructed entirely from salt. The walls are made of salt, the ceilings are made of salt and even the bulk of the furnishings are made of salt. Every modern convenience is provided, but all seasoned by the knowledge that your surroundings, including the bed you sleep on, are crafted from the stuff you'd usually pour onto a plate of chips.
Antarctic Sailing
This is a break which combines the chance to explore and experience utterly unspoiled nature and the opportunity to sail on a spectacular 103-year-old tall ship. The voyages, which last between 22 and a truly epic 52 days include the opportunity for daily guided tours of the bays and harbours through which you sail, offering the chance to come face to face with penguins, seals, sea elephants and glaciers.
High Road Motorbikes 
This is a 15 day trip which combines the petrol-head fantasy of the unspoiled open road (the kind of road you usually only see in car adverts) with the chance to take in some of the most stunning scenery in the world. It's not for the faint hearted, taking off into the Himalayan Mountains to the north of India to travel roads as high as ten and seventeen thousand feet above sea level. Highest of all is the Khardung la, the highest driveable road in the world, along which riders will climb 8000 ft in less than 30 minutes.
From stitching a quilt to biking a mountain, via bathing in beer and belting out Les Miserable, there genuinely is an alternative break for everyone. Follow us at Cuckoo to stay informed of the most exciting new offerings from people who, like us, enjoy being a little bit different.
back to the latest