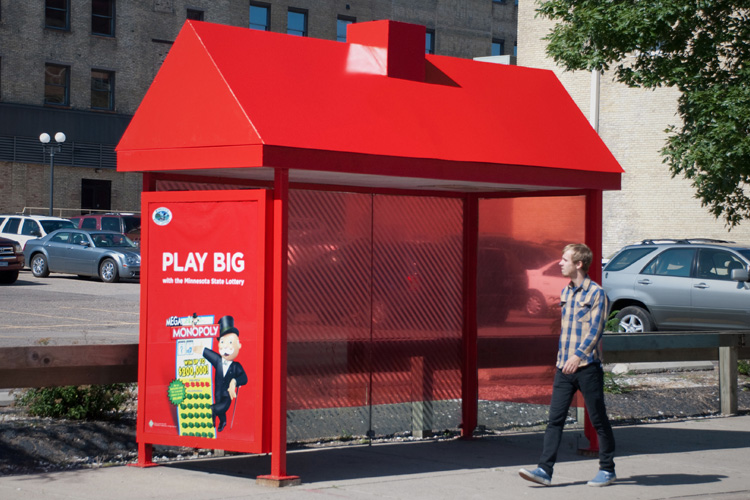 There have been an increasing amount of marketing campaigns over the last decade that have gone beyond two-dimensional ad campaigns, and jumped into the twenty-first century with marketing strategies that took our breath away.
Some were just so clever that at first glance you don't even know it's happening. HBO and Virgin Produced used deceptive, simple and incredibly effective posters to promote the television series True Blood, and the movie Limitless.
Know your audience
Prior to the first episode of True Blood being aired in 2008, HBO produced a back story that supported the mythology behind the show and appealed to its niche. HBO and their creative partner Campfire, released adverts for the synthetic beverage 'TruBlood' that will sustain a vampire and enable them "to live among humans", alongside posters with the slogan "Vampires were people too – Support the vampire rights amendment".
This technique allowed HBO to explore ways to entertain and inspire an established community of vampire fans, whilst simultaneously intrigue a whole new set of people to create a new audience.
The marketing campaign for 2011's Limitless worked in a similar manner. Posters and banners advertising the wonder drug used by the film's protagonist, were displayed in tube stations and bus stops alongside other pharmaceutical products.
Publicity stunts
The music industry has evolved hugely in recent years, with digital and social technology changing how the game is played and forcing bands, artists and music execs to find alternative methods of making a splash on the world stage.
In 2007, nineties favourites Radiohead decided to break the mould in an effort to beat the system – and it worked. The risky, yet innovative idea of releasing their seventh album In Rainbows directly to fans with an offer of 'pay what you want', quickly resulted in it becoming the band's most successful album. During its first year In Rainbows sold 3 million downloads, raking in £6.29 million in revenue.
As a brand, Radiohead had achieved something remarkable as The New York Times declared that the band were "fast becoming as synonymous with technological mischief as they are with music."
Other stunts that have made both brands and the stunts themselves popular include Improv Everywhere's flash mob in Grand Central Station in 2008. The spectacle earned them 28 million views on YouTube and inspired many to follow suit. In 2009 mobile phone company T-Mobile choreographed their own flash mob with the tag line "Life is for Sharing" in London's Liverpool Street tube station; the unique advert went on to win TV Commercial of the Year at the British Television Advertising Awards.
Throughout the ad shocked bystanders can be seen taking pictures and filming videos of the event on their phones; putting T-mobile's slogan into action before the viewer's eyes.
However, undoubtedly the first "viral" marketing campaign came with The Blair Witch Project way back in 2000. The campaign run by Artisan Entertainment was shot on the comparatively measly budget of $22,000 yet managed to make $250 million thanks to an ingenious marketing strategy.
Artisan took the approach of terrifying audiences into believing that the three missing film students who appear in the footage were in fact real. To make the rumour stick Artisan planted messages along with "found footage" on online message boards, and a series of budget TV ads.
Impress the world with your brand
Cuckoo are the perfect partners to help you boost your brand's profile in the big wide world. Doing something different and a bit daring can separate you from your competitors by making your company remarkable.
To find out more about what we do and how we can come up with your ideal strategy, call us today on 0161 660 8352 or email us at info@cuckoodesign.com.
back to the latest