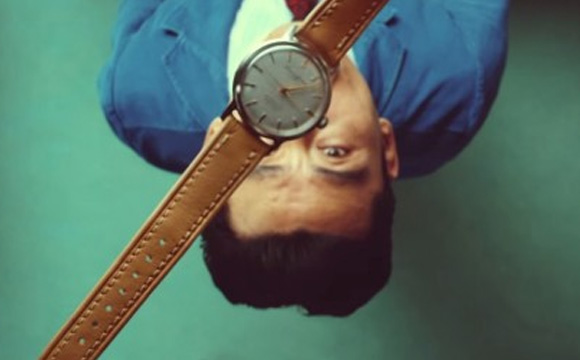 Japanese watch-making giant Citizen has released a highly stylish short film which unveils its new global brand message, 'Better Starts Now'.
The 91-second advert depicts watch invention taking place at one Citizen workstation over 90 years. It starts in the twenties and works all the way through to present day, jumping years and decades at a time.
The advert's plot and concept
Each port of call in the film is one of Citizen's watch-making achievements, starting with its 1924 pocketwatch and ending with a modern wristwatch from its solar-powered Eco-Drive range.
Costumes and props change along the way to befit the time period in question, as do the filming techniques and effects. The advert begins with black-and-white grainy footage presented in the standard 4:3 aspect ratio of the day, and develops from there with every jump through time.
With each passing watch invention, a cinematic 'The End' screen appears which would have been typical of the period in question. At the genuine end, the narrator leaves us with a question: "What if every ending is a chance to start something better?"
Passage-through-time ads
Adverts covering passages through time are neither new nor uncommon, but 'Better Starts Now' could set the example for future ads of that kind. It is demonstrative of stylistic filmmaking and an impressive vision, but the concept itself is actually quite simple.
Citizen teams up with W+K
Citizen hired leading US creative agency Wieden+Kennedy to help them produce the advert. W+K coined the 'Just Do It' slogan for Nike and has undertaken work for various global brands over the years, such as Coca-Cola, Facebook, Honda and Old Spice.
Mike Farr from W+K's Tokyo lab, who worked on 'Better Starts Now', said: "The inspiration comes from a note we found in Citizen's Iida factory in Nagano entitled 'rules of improvement.' The final rule was 'wherever now is, now is the bottom.' In the context of improvement it really is a great way of pushing for constant and unending innovation."
Branding by the experts
Choosing how to convey your brand and improve its existing image requires expertise and a clear strategy, both of which the Cuckoo team can provide in abundance. We're brand consultancy specialists who will ensure you continuously convey the right messages and reach your target audience. If you'd like to find out more, give us a call on 0161 660 8352 or email info@cuckoodesign.com.
back to the latest