Nothing says "Merry Christmas" like an unashamedly full stomach. December's the one month in which most of us throw our healthy-eating principles out the window for at least a day or two. A good home-cooked Christmas meal is without question one of the year's highlights, however, we think that eating out during the festive period is also a must.
There are so many restaurants and other eateries putting their own individual stamp on Christmas nowadays, as it's one of the busiest and most competitive times of year. As always, we've kept an eye on what's going on with festive menus – both in terms of the design and the food – and thought we'd share some of our favourites with you.
Solita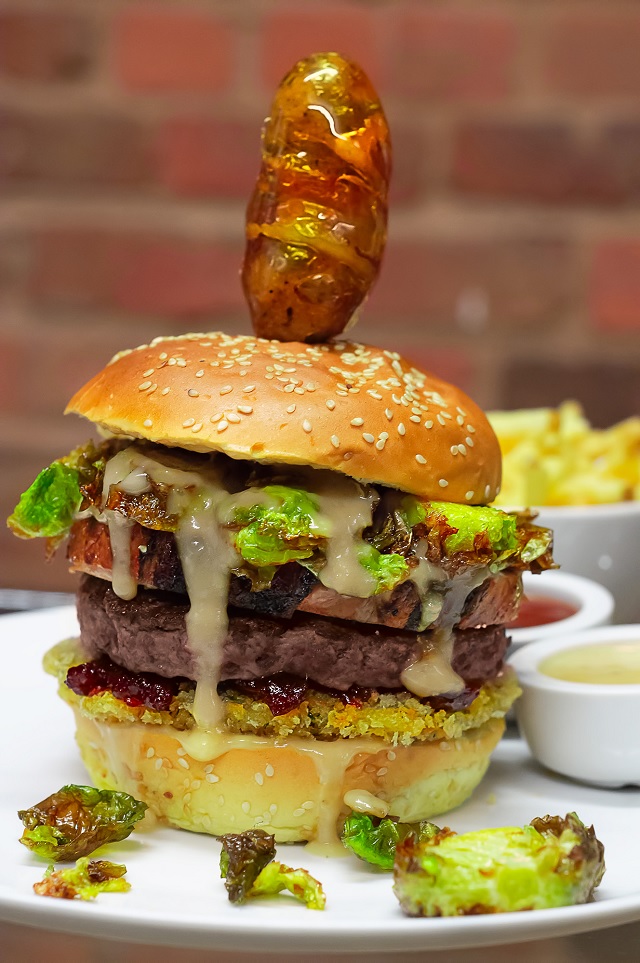 (Image courtesy of Solita)
As a Manchester-based agency, we thought we'd start off with one of our favourite local restaurants. The guys over at the hugely successful Solita have made burgers so much more than just a quick bite to eat – in fact they've really gone to town on the concept.
Christmas Menu Highlight
Of course, they've come up with a Christmas burger – and as usual they haven't done it in half measures. Here's what's on it:
An Angus beef and venison patty
A five-bird roast slice (chicken, duck, goose, pheasant, and as you might've guessed, turkey)
Fried stuffing
Deep-friend sprouts (yes really)
Port and cranberry sauce
Gravy
A 'candied' pig-in-blanket to top it off
Dishoom
(Image courtesy of Dishoom)
With three restaurants spread across London, Dishoom serves excitingly contemporary Indian cuisine in Shoreditch, Covent Garden and King's Cross.
They've designed a wonderfully original Christmas menu, and have actually avoided going for red – instead, it's a sort of salmon colour. And it works. One of the secondary colours is a mint green, which showcases the premium set menu.
Christmas Menu Highlight
Amazingly, it looks as though they've managed put a yuletide spin on curry – the 'Turkey Raan with All the Trimmings', it's called. The ingredients: a full turkey leg that's been slow-cooked for a whole day, Bombay potatoes, Masala winter greens, and cranberry chutney.
Carluccio's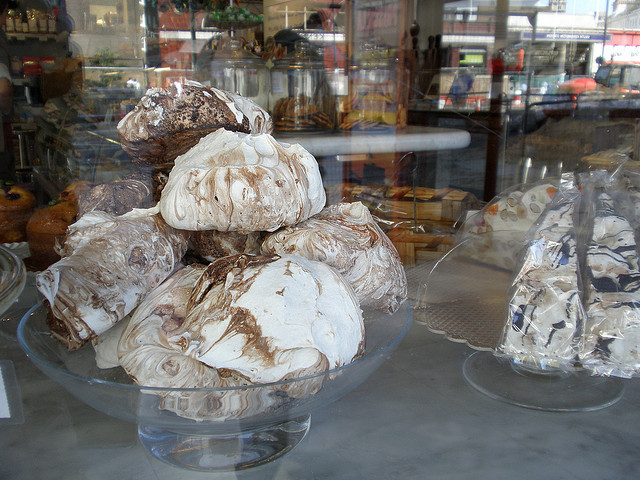 (Image courtesy of Flickr)
One of the country's favourite Italian restaurant chains, it makes sense that Carluccio's is an especially popular destination for Christmas parties and nights out.
They've kept the Christmas menu design nice and simple – the first page being predominantly crimson red with elegant gold writing. The second page, which contains the dish descriptions, is a white page with a mixture of the crimson and gold for the text. Very tasteful – and tasty, by the sounds of it.
Christmas Menu Highlight
The stand-out dish on the festive menu is the Saltimbocca di pollo, which consists of a chicken breast wrapped in Parma ham and sage leaves, a serving of pesto-garnished potatoes, and rocket salad on the side.
Pizza Express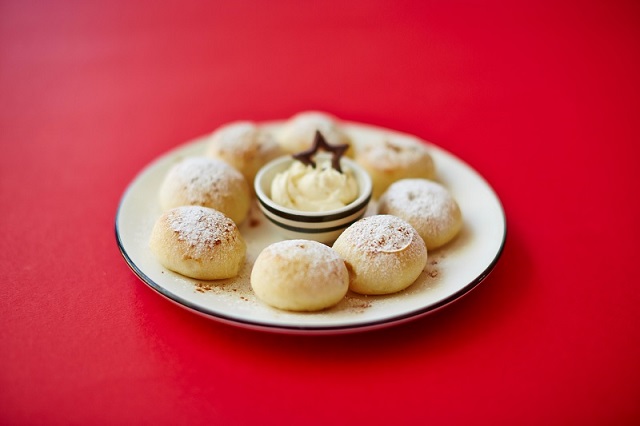 (Image courtesy of Pizza Express)
Another hugely popular chain, Pizza Express has approached Christmas a bit more modestly where dishes are concerned, but they have gone all-out with the red menu design. It features Christmas trees, crackers and explicitly encourages large parties to choose this as their celebration destination.
Christmas Menu Highlight
As you might have guessed, they've gone for Christmas-esque pizza as their main festive offering. What's on it? Well, its main Christmassy elements are brie and cranberry, along with leek, pine kernels, mozzarella, Gran Movaria cheese, garlic oil, rosemary and sage.
Design Expertise at Cuckoo
At Cuckoo Design we make your brand stand out. We have a team of creative specialists with years of experience in putting together ingenious brand strategies. We work with a range of clients in all different kinds of industries – from cuisine to hotels.
To find out more about how we can help you maximise your brand image, call us today on 0161 660 8352 or drop us a quick email at info@cuckoodesign.com.
back to the latest