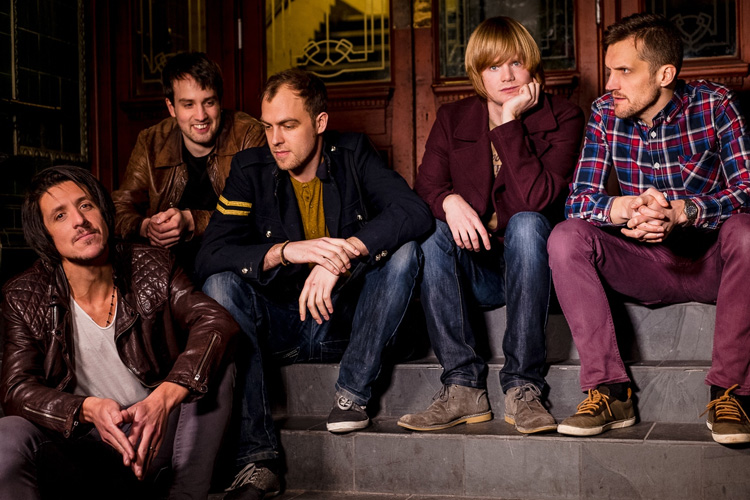 At Cuckoo Design we consider ourselves to be a pretty creative bunch. We bring in the best and most talented in marketing, branding and design to work on our team and give our clients a unique campaign that truly reflects their business.
In our efforts to constantly be at the forefront of the digital design and branding industry, we ensure that we take on new challenges by making each fresh and innovative idea we have work. Creativity isn't just something that happens at Cuckoo Design, it's something that every one of us brings to work with us every day – and in no one is this epitomised more than in our very own Creative Director Phil Rainey.
Phil and The Rainband
For Phil, the creative juices don't stop flowing outside of Cuckoo Design. Phil also channels that artistic fervour into his successful band, The Rainband, who are about to take off on the first leg of their 2014 tour around the UK.
Founded in December 2009 by Phil and lead singer Martin Finnigan, the band has an innately northern sound that is evident in the seamless collaboration of gritty guitar riffs and laid back vocals that have gained The Rainband a strong following in Manchester and beyond.
Since their formation, Phil, Martin, bassist Joe Wilson and drummer Steve Irlam have released four singles including Rise Again, which peaked at number five in the Virgin Radio charts in Italy in 2012 – the hit single was written by The Rainband in tribute to legendary MotoGP rider Marco Simoncelli. The band truly came into their own in 2013, taking to the stage at Glastonbury and rounding off the year with a powerful performance in front of thousands at The Etihad Stadium.
Creativity that has never been traditional
At Cuckoo Design, we know the importance of being creative, and having a group of such hard-working individuals around each other all day everyday is bound to produce some residual creative energy – and we say let it flow. Phil has channelled his creativity and passion into design, branding and music, we can only imagine what the rest of our talented team is capable of achieving.
Working in the branding and marketing industry, you quickly grasp that there is no set way of getting things done but methods, techniques and technology are constantly evolving, and it is part of our job to stay ahead of the curve. This is a huge advantage to a creative bunch like us, who relish the idea of using anything new and are not afraid of taking the occasional risk.
Creativity at Cuckoo Design extends beyond the traditional marketing of a brand, and into everything our exceptionally gifted team do. Whether you need a unique and engaging branding strategy or website design and development, we have the skills and expertise to get your business moving in the right direction. If you would like more information about what we do, please contact us on 0161 660 8352.
back to the latest