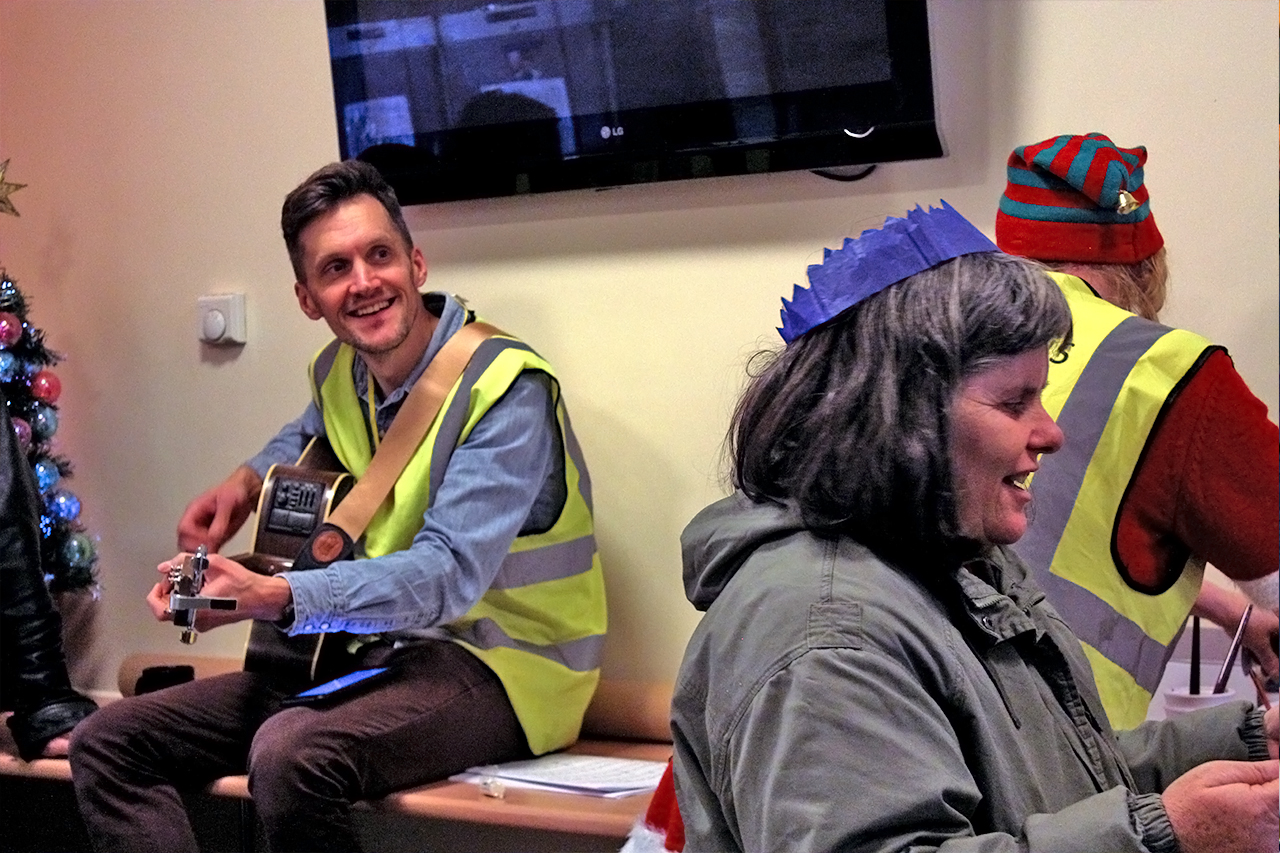 So far this winter, temperatures have already fallen below zero and ice and snow have settled on our roads and streets. Most of us can take shelter in the safety and warmth of our homes, crank up the central heating and snuggle under a thick blanket. However, according to a study carried out by Shelter, over 4,000 people in Greater Manchester are without homes this Winter, their shelter isn't safe nor is it warm. That's where Manchester homeless charity Barnabus comes in offering a lifeline to a staggering 600 visiting homeless and vulnerable people each week.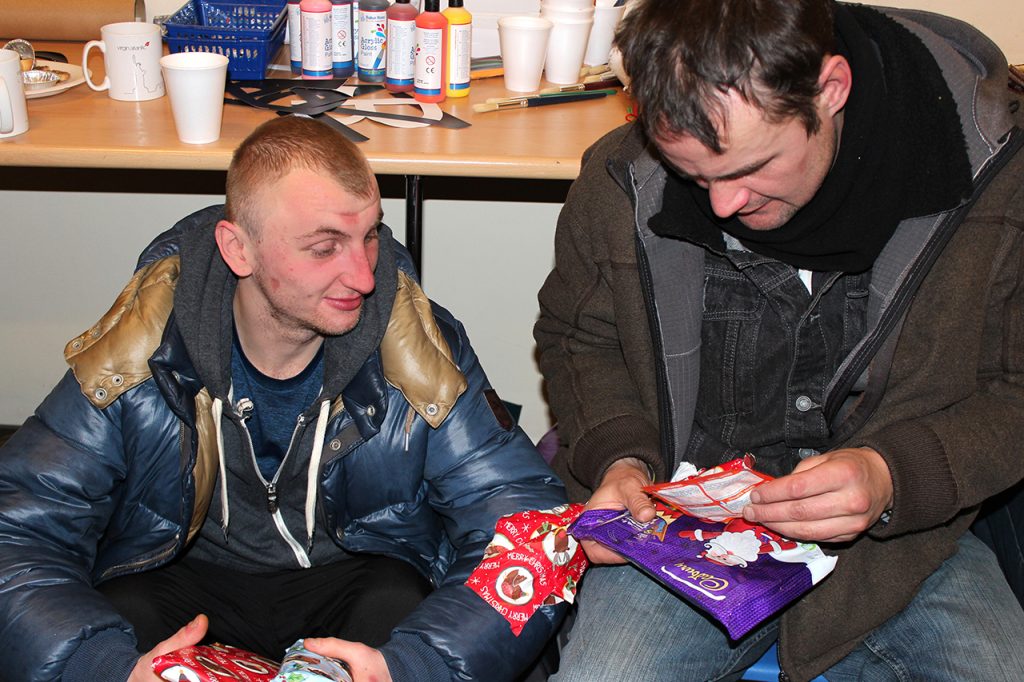 The Cuckoo team we were given the opportunity during the lead up to Christmas to work alongside the wonderful volunteers at Barnabus to host a creative workshop followed by a festive lunch at the Beacon Drop-In Centre on Bloom Street. Our dear friends at Chapel Press very kindly donated a huge vinyl banner on which we created a Barnabus themed Christmas collage. Working as one big team everyone contributed to the banner, whether it was a simple 'tag' or Christmas tree. We even had an Easter Bunny from someone!
Phil Rainey our musical Creative Director serenaded the room with some Christmas classics as well as lots of special requests, whilst we helped with the serving of food and hot drinks.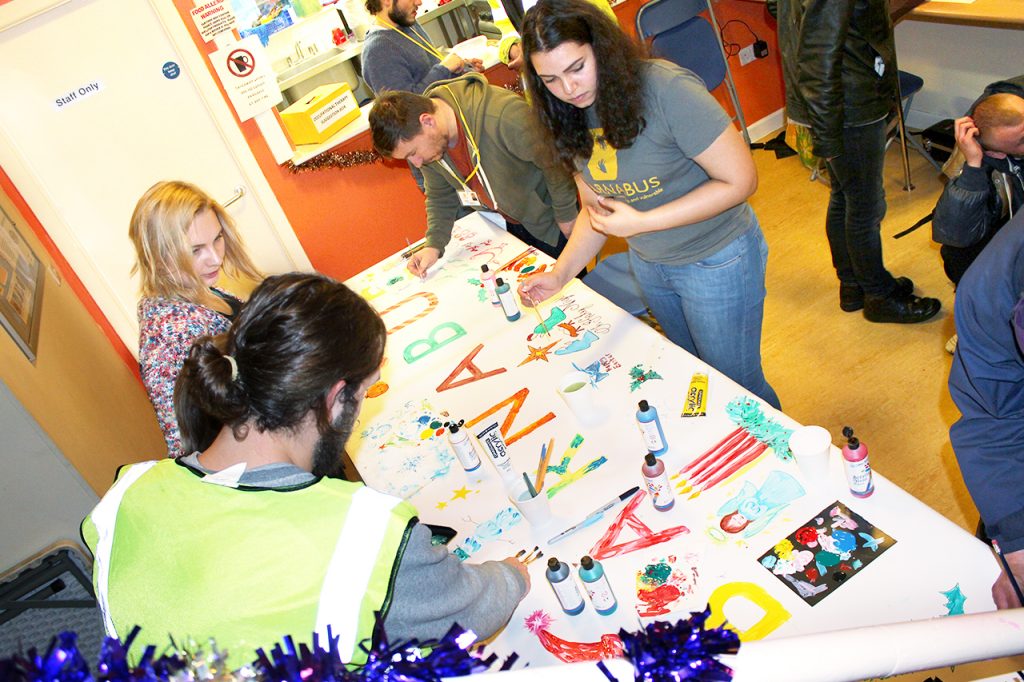 Barnabus was establish just over 25 years ago, starting out with one man walking the streets feeding the homeless in Manchester city centre. 25 years on and Barnabus are an award winning charity helping provide shelter, clothes and food for hundreds of people per week, but not only that, they engage and encourage those vulnerable people and this is where their support is truly life changing. The staff and volunteers stand out because their hard work is completely selfless, they truly are a credit to Barnabus.
You can watch the inspiring Barnabus film here.
We are honoured to have been invited into the Beacon, the whole team involved were very touched meeting the Barnabus team and those they help, we came away from the event feeling very humbled and determined to continue our help with this wonderful charity.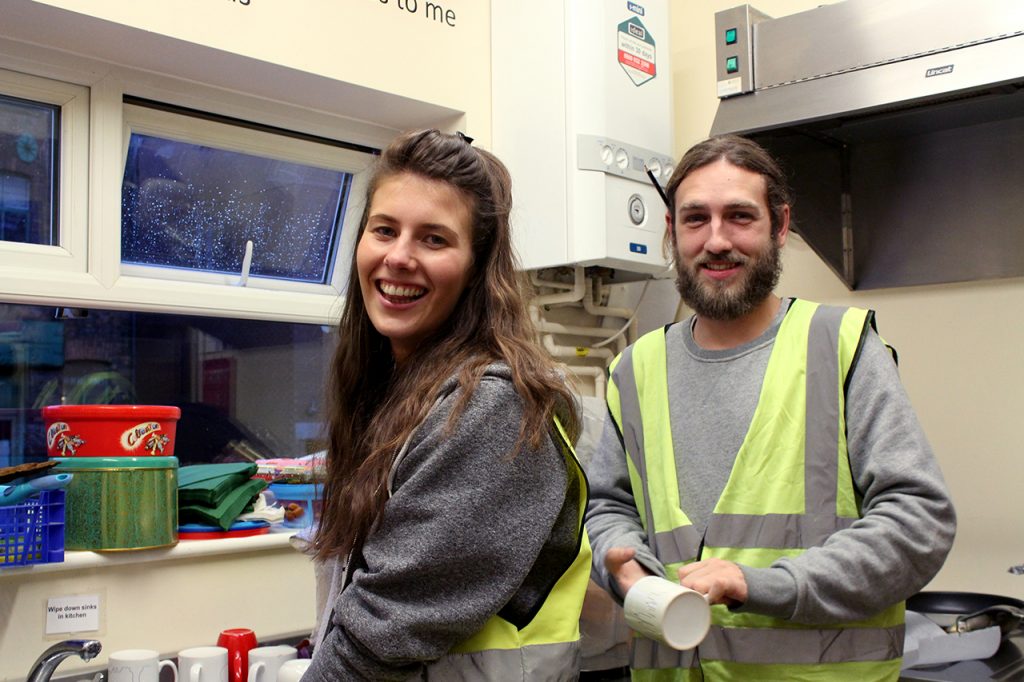 We will be adopting Barnabus for the whole of 2018, supporting them through fundraising, volunteering and donations. You can help us too via our Just Giving Page here.
From everyone at Cuckoo, we wish you all a Merry Christmas and Happy New Year!
back to the latest