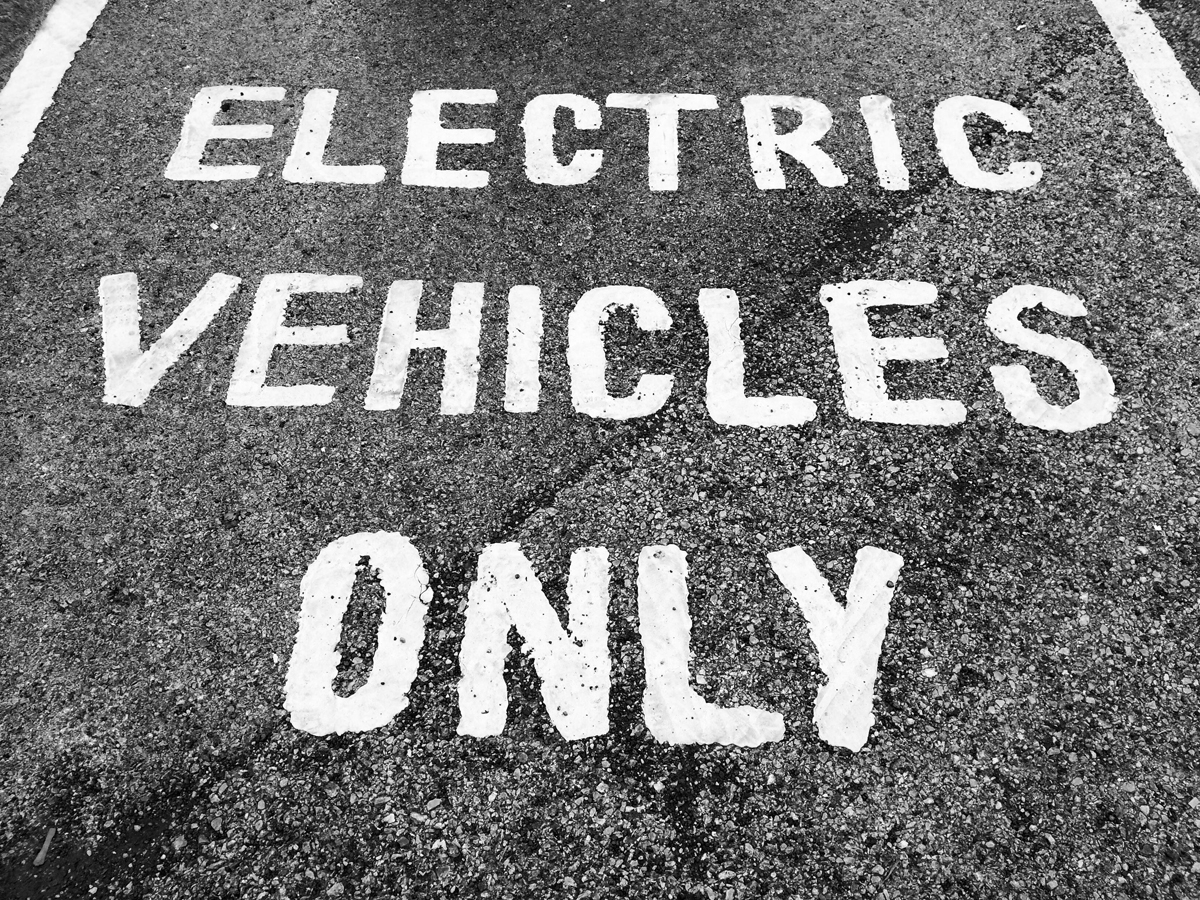 Remember all those things we used to be promised would be around in the future – jet backpacks, three course meals in the form of little pills, anti-gravity hover boards, an explanation for the popularity of James Corden – which we're still impatiently waiting for? Shiny, science fiction futuristic things that would make our lives easier and contribute towards saving the planet, at the same time as being shiny, science fiction and futuristic? Well, somehow, one of them actually went and got invented, and not only got invented but is edging toward the kind of mainstream acceptance that will see it becoming, if anything, a bit boring (think about how excited you didn't get when you booted up your computer this morning, and then compare it to being around when personal computers were first becoming mainstream items). It's the electric car, and the point at which the electric car has reached peak breakthrough will be that at which we stop thinking, talking and writing about it because, to be honest, it's just another car.
For the time being, however, the concept of an electric car is still novel enough for it to be genuinely exciting, even for those amongst us who wouldn't normally pay particularly close attention to the latest developments in motor vehicles. The overriding concepts fuelling this interest, (excuse the pun) are likely to be a combination of concern for the wider environment and a hope that the running costs of an electric car will be much lower than is currently the case.
The concept of an electric car is still novel enough for it to be genuinely exciting
When dealing with matters technological – particularly still fairly nascent technology – it's always wise to add the caveat that anything you say can and probably will be out of date by the time any reader reaches the bottom of the page, but it's still possible to draw up a fairly comprehensive account of the current state of play in the electric car market.
The first thing to note is that – as concerns over the travel range offered and the variety of vehicles available are gradually dealt with – electric cars are becoming an increasingly popular choice with UK motorists. According to the Society of Motor Manufacturers and Traders there was a 65% year on year increase in the UK sales of electric cars in 2015, and a large factor behind that increase is bound to be the investment being put into charging points. Although the general understanding of an electric car is a vehicle which the owner charges up at home overnight, the 'battle' with fossil fuel vehicles is only going to be won if it becomes as convenient to recharge a car as it is to top up a fuel tank. At the time of writing there are 3883 locations equipped with charging points across the UK, offering 10,648 individual connections varying in type from slow to rapid. Clearly, the spread of rapid charging points – capable of offering up to 80% charge in less than 30 minutes – will play a vital role in the onward march of electric cars. The National Charge Point Registry UK (http://www.national-charge-point-registry.uk/ ) is a government run site which offers a database of publicly funded charge points throughout the UK. Although apps such as Zap-Map are available, offering searchable mapping of charging points by location and type, the Charge Point Registry is emblematic of the government's stated aim to encourage the take up of zero emission electric vehicles to the point at which all vehicles on the road by 2050 fall into this category. Other incentives include an exemption from road tax and a grant of up to £8,000 toward the cost of a vehicle.
According to the Society of Motor Manufacturers and Traders there was a 65% year on year increase in the UK sales of electric cars in 2015
As with more conventional vehicles, individual choice will be determined by factors such as budget and the use intended for the vehicle. Whether you opt for a high end Tesla Model S, with luxury saloon appearance and performance (and a claimed maximum range of 312 miles on one charge), a BMW i3, which translates the minimalist chic of Apple products to the world of motoring or the pioneering (albeit somewhat ungainly) Nissan Leaf, the bestselling electric vehicle to date, the chances are that you'll be joined in the world of electric motoring by increasing numbers of commuters who see the option as simply another lifestyle choice.
Here at Cuckoo we've been working in partnership with fleet providers for over 10 years, providing branding solutions and an integrated marketing service that's second to none. A consideration of the way in which the market for electric cars has expanded in recent years makes it clear that more and more of our clients are likely to be utilising this form or transport in the years to come.
back to the latest