It's like a cruel practical joke – the food and drink which you find the most appealing is that which is capable of inflicting the most damage upon you. The more drippingly, oozingly, unctuously delicious a plate of food looks, the less beneficial eating it is going to be for you. I could quote scientific evidence proving this (there have been studies on the effect of so called 'food porn' on the brain), but I don't think I really have to because we all know it's true. We're assured that certain superfoods are very good for us, but, let's be honest, nobody ever instagrammed a picture of a bowl of quinoa to make their friends jealous, and #treatingmyselftocarrotsticks is never going to be a thing. Similarly, the activity which is best for you is, frankly, hard work; very few people ever think that's it's been a hard week at work so they're going to treat themselves to a 5 mile jog.
#treatingmyselftocarrotsticks is never going to be a thing.
Bearing all of that in mind there are two approaches to take (leaving aside the third option of 'eating junk food until you collapse in a slobbering heap'). One can either eschew pleasurable food and drink altogether, therefor becoming almost entirely miserable but at least scowling and grumbling in the knowledge that you're likely to live a few years longer, or one can enjoy a reasonably mixed diet and boost your well-being by accessing the latest in cutting edge exercise and treatment programmes. When it comes to looking and feeling good there are always new and exciting options on offer, all of them making that most beguiling of promises – a short cut to looking and feeling your very best.
Forget yoga, disdain mud packs, take vitamin supplements to one side and explain, quietly, that they're simply too 2012. The latest treatments, all of which are growing in popularity, each bring something entirely new to the table and each is hoping to be the one which, while it looks slightly strange at first glance, makes the breakthrough to the mainstream, becoming the acupuncture du jour.
Take vitamin supplements to one side and explain, quietly, that they're simply too 2012.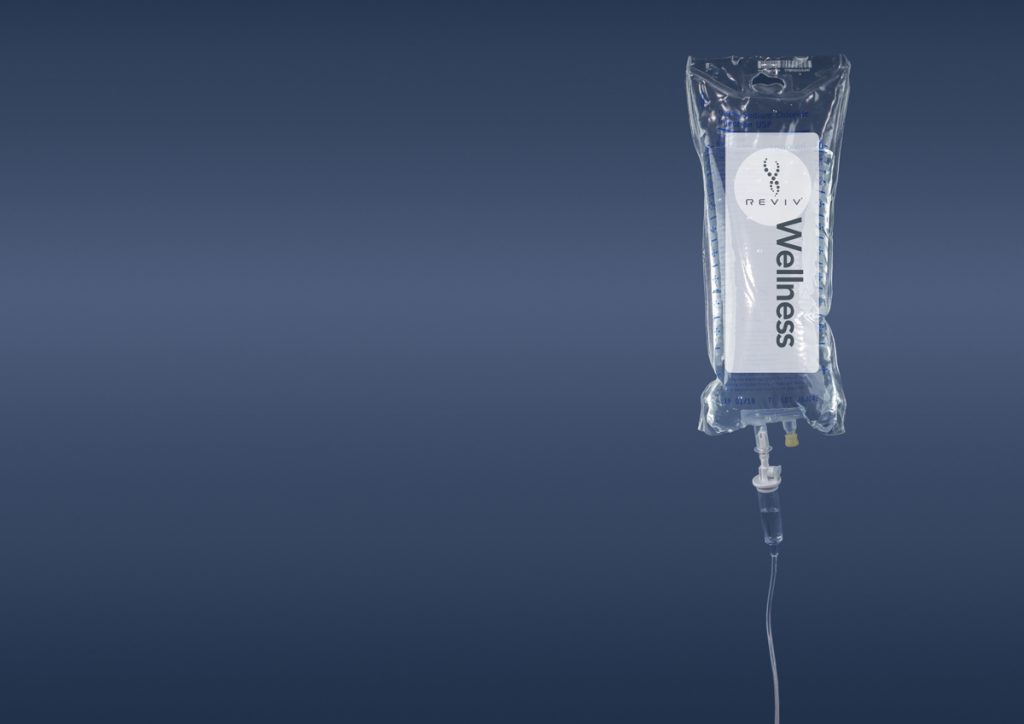 IV Infusions
Picture someone attached to an intravenous drip feed, a bag of clear liquid linked by a tube to a syringe in their arm. Admit it, you're picturing somebody ill, but that's a picture which is going to have to change. Modern IV Nutrient Infusions aren't about being ill, they're about being well. They're available in a range of 'flavours', some simply mixing vitamins and minerals to inject a general health boost directly into the bloodstream, others claiming to be able to deal with sunburn and hangovers or even revitalise the skin and slow down the aging process. Cuckoo is lucky to call one of the market leaders in IV Therapy our client. REVIV who over the past years has been opening clinics all over the globe, with three in the UK already, and before you know it, people enjoying a night on the town will be boasting "It's alright, I'm booked in for a drip in the morning."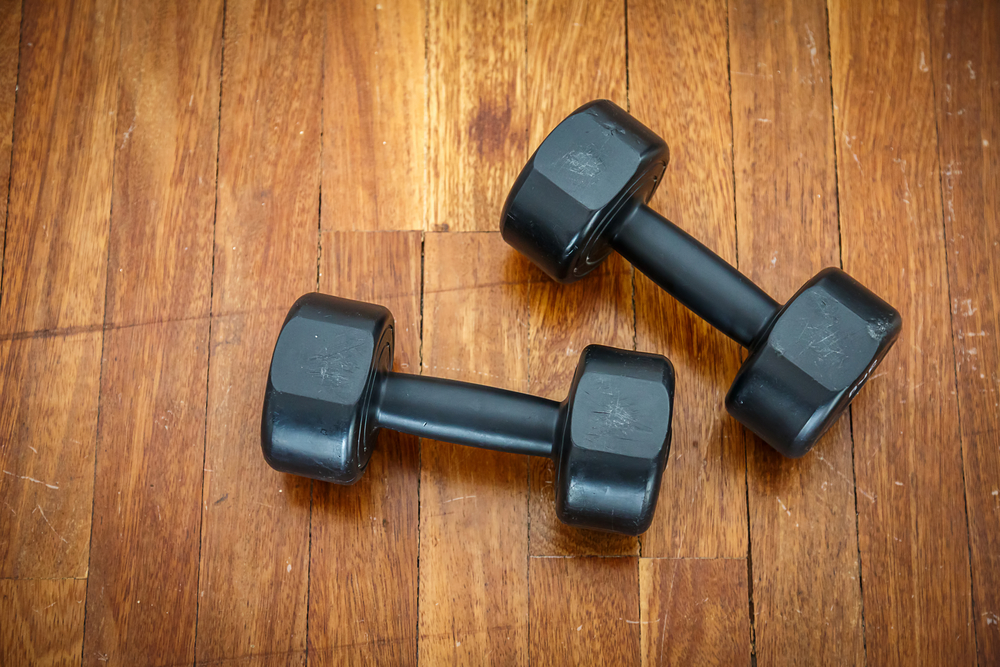 Tabata
A wise man once said 'There's only one thing better than exercise, and that's exercise which doesn't take long to do'. Actually we said it, just now, because it's true. Imagine if you could reap the benefits of hours in the gym by spending minutes in the gym. Tabata training promises just that, although there is a catch – it's hard. 'High intensity' is the technical phrase, which, speaking non-technically, means you'll be sweating and panting. It was devised in Japan by Dr. Izumi Tabata who found, working with athletes, that a high intensity workout of four minutes and twenty seconds, four days a week for six weeks, had more beneficial effects than moderately intense exercise lasting an hour for five days a week. Basically, you work out hard for twenty seconds, then rest for ten seconds, then do it again seven more times. Then collapse.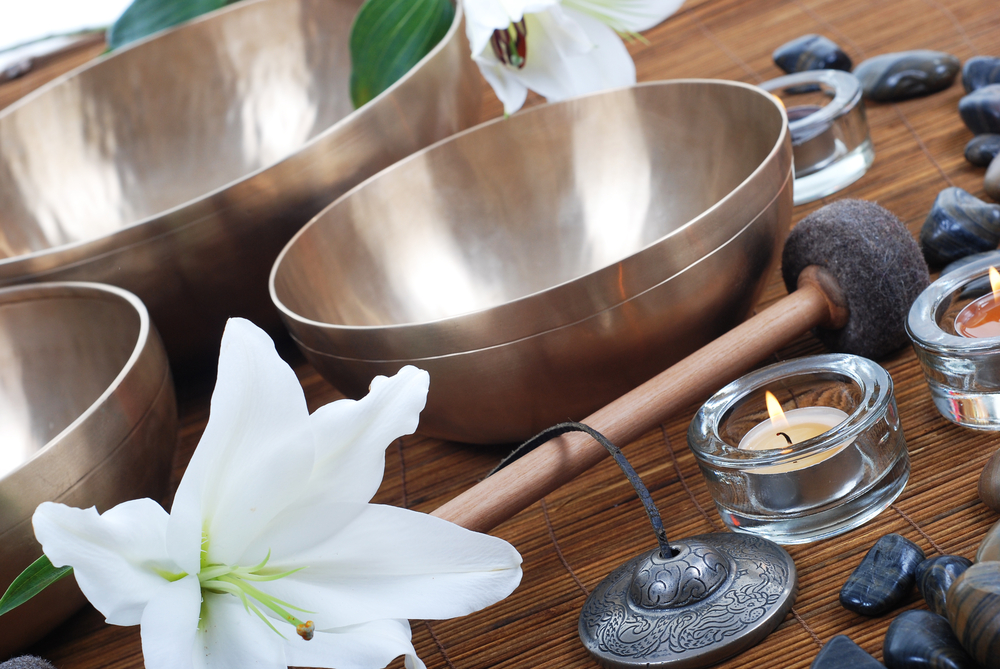 Sound Healing
An alternative form of meditation, but one which doesn't take place in somewhat austere silence, sound healing occurs in 'sound baths', group meetings in which people gather to experience mindfulness – a total immersion in the present moment – whilst focusing on the sounds made by tuning forks and singing bowls. Currently popular in the hipper enclaves of New York and Los Angeles, like so many things which emerge in the hipper enclaves of New York and Los Angeles, it seems set to gain in popularity, particularly amongst a generation looking for respite from the constant bombardment of social media alerts.
Modern IV Nutrient Infusions aren't about being ill, they're about being well.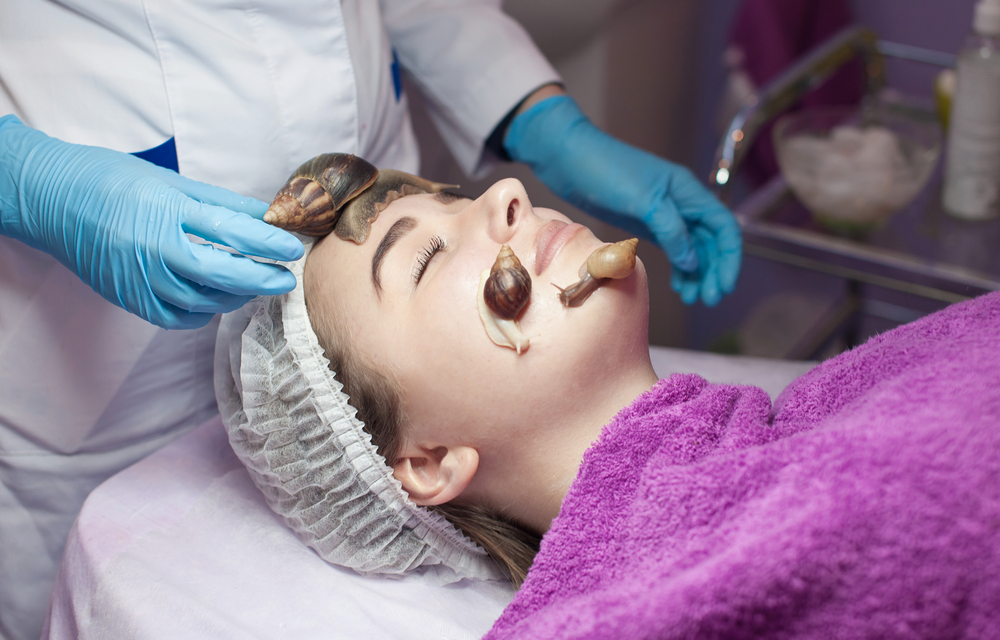 The Snail Facial
The supposedly beneficial effects of crushed snail shells were first spotted by ancient Greek physician Hippocrates, but the snail facial, which emerged in Japan in 2013 and has now spread through China, Thailand and the UK, takes the snail/human interaction to a whole new level. In order to take advantage of the nutrients and anti-oxidants present in snail mucus, you just have to lie back and allow half a dozen snails to slither all over your face. If the thought of having the kind of creature which you usually spot eating the vegetation in your garden getting quite so up close and personal is a trifle off-putting, rest assured you can take a short cut by applying an Age Defying Snail Hydro-Gel Face Mask (note strategic absence of the word 'mucus').
Other treatments currently gaining in popularity include 'oil pulling', which is basically gargling with the likes of coconut oil, soaking in a hot bath full of magnesium flakes, and tapping into the medicinal benefits of traditional ingredients such as turmeric and Maca. Whatever is coming down the line next, no matter how wild and weird, if it works you can rest assured Cuckoo will be amongst the first to start spreading the good news.
Need help spreading the word of your brand? Get in touch on 0161 660 8352 or email Jennifer@cuckoodesign.com  – we have lots to talk about!
back to the latest