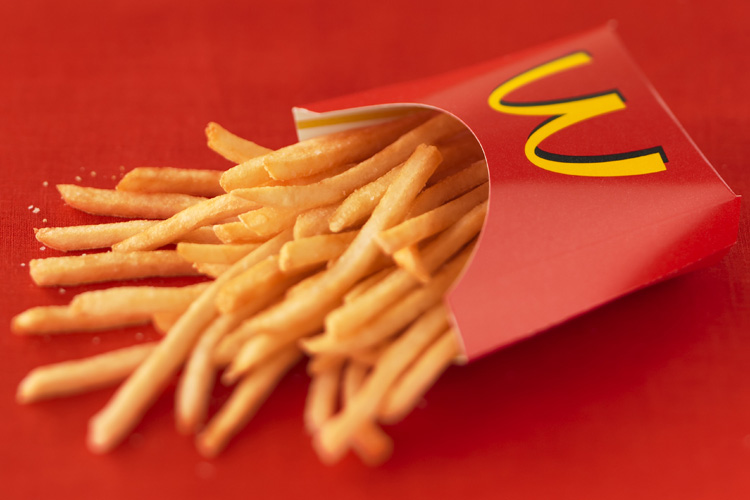 Instead of releasing a new limited edition burger, ice cream or type of French fry, McDonald's chose to celebrate its 40th UK anniversary chiefly by producing several videos and short films about its values, ingredients and charity efforts.
Late on in July McDonald's began posting these videos on a new dedicated YouTube channel, 'here's to what matters'. The first one uploaded was a 29-second clip about the Ronald McDonald House Charities, which provide support for children in hospital and their families.
Short films about ingredients
In addition to highlighting charity efforts, the 'here's to what matters' channel also contains longer videos about how and where McDonald's sources its ingredients, explicitly stating that they are fresh and locally sourced.
The first ingredients-related video to appear on the channel follows a group of quality scouts, led by England rugby legend Phil Vickery who acts as the presenter. They visit McDonald's suppliers and witness where ingredients such as lettuce, hamburger meat and eggs for the McMuffins come from – the farms and production plants are specifically named and their locations also mentioned.
Transforming the McDonald's brand image
It would appear that McDonald's is still keen to broadcast how it has improved from an ethical perspective, presumably to put an end to doubts about the quality and sources of its ingredients.
One of the videos focuses on McDonald's Farm Forward programme, which was launched in 2012 to support British and Irish farmers and encourage young people to enter the profession.
One of the young farmers interviewed talks about how quality "starts on the farm [and] has to be focused on all the way through". All are dressed in notably traditional British farming clothing such as Barbour jackets and tartan shirts, which reinforces the 'local' aspect and portrays McDonald's as a forward-thinking company.
Improve your brand image
The team here at Cuckoo Design have specialist knowledge and extensive experience in brand strategy, and can produce marketing campaigns that will continuously improve your brand's image.
If you'd like to find out more about the various services we offer, please get in touch by calling 0161 660 8352, or if you'd prefer you can drop us an email at info@cuckoodesign.com.
back to the latest