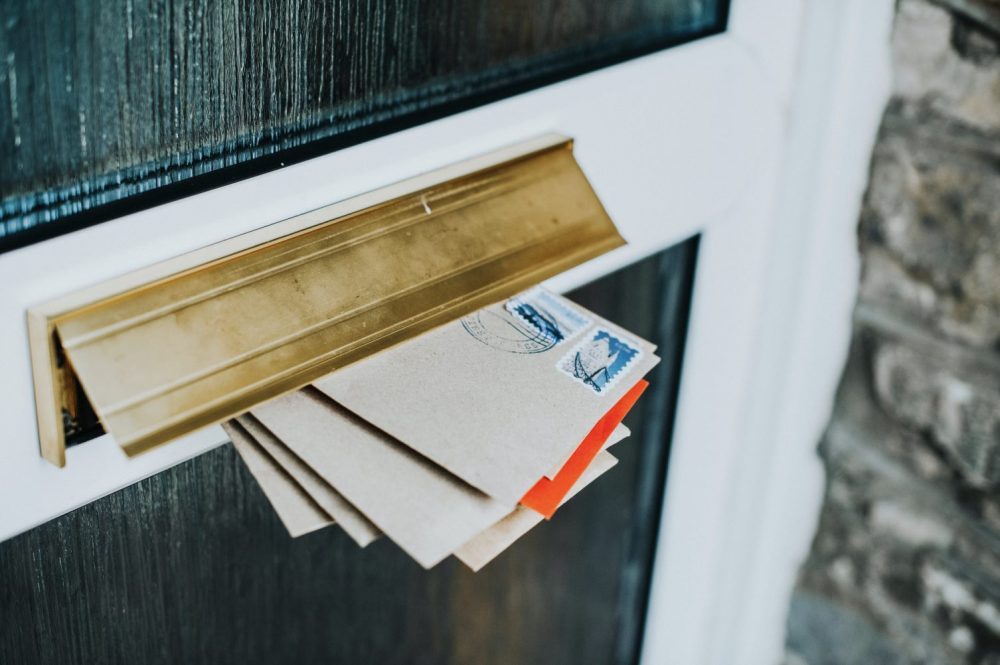 In a digital age, it's easy to get caught up in trying to reach audiences online and via screens. While the new technologies on offer to us are exciting and have revolutionised marketing, they also mean we can easily forget the benefits of traditional marketing. With our newsfeeds, inboxes and even google becoming inundated with different marketing materials, it's becoming increasingly difficult for digital campaigns to cut through the noise. Clients and agencies are once again looking for ways to reach and resonate with audiences and it seems there is one marketing tool that is set for a comeback, direct mail.
Direct mail offers so many advantages, from being delivered directly to your target customer to having the potential to be really creative, but is it really more effective?
Valued Customers
In a survey conducted by Royal Mail, a huge 70% of consumers said that direct mail made them feel more valued by a brand than email. Now when you compare direct mail to an email it's pretty easy to see why. A direct mail takes time to design, consideration over the print and feels a lot more personal like it's intended for the customer and that's why it's fallen through their letterbox. An email on the other hand, while it should still be designed well, falls into an inbox with hundreds if not thousands of others, plus it's harder for those not in the industry to know how much work it took to produce. A creative, captivating and inspiring direct mail oozes time, effort and can be personalised to add that extra touch.
More Likely to be Seen
Unlike an email, which has to compete with a whole host of other messages before the visuals can even be seen, a direct mail will be seen the second it arrives at the home or business. If it looks intriguing from the outside, you can be almost certain it will be opened because we're all curious! Plus, 75% of business mail and 45% of ad mail stays in the home for over 4 weeks so even if it's not opened instantly, you can guarantee it will be eventually unlike a social media ad that we scroll past and forget or an email that gets lost in your junk. Direct mail marketing is also revisited an average of 4 times when it's in the home, which means it's more likely to sink in, be remembered and be viewed by multiple people. That sounds like a win-win!
High Chance of Purchasing
Digital campaigns are great for tracking sales and monitoring success, plus, digital tools provide great (and quite sneaky) ways of capturing audiences that you know are interested in your product or something similar, making them a great way of driving revenue. However, direct mail also is a huge influencer when it comes to purchasing or taking action. In fact, 38% of people Royal Mail surveyed had bought or ordered as a result of receiving mail which proves traditional marketing methods still have the power to persuade and win over audiences.
Lasting Impressions
Direct mail, if done well, is 5 times more likely to be remembered than a digital ad. While this could be because there is much less noise to cut through, 70% of people Royal Mail surveyed said that receiving a direct mail gave them a better impression of the brand. It's much easier to showcase what your brand is about, add in some personality and show customers you care through direct mail, as more than anything it feels much more personal than digital advertising. Plus, with so many possibilities when it comes to layouts, designs and even fonts in comparison to digital methods, it makes your brand stand out and much easier to remember, which comes in handy when they eventually do want to purchase your product.
While direct mail shouldn't completely replace your digital marketing strategy, it's a fantastic way to provide another touchpoint for customers and even reach those who aren't online. Direct Mail provides another window into your brand and can make customers feel valued personally, which can never be a bad thing.
So if you're looking to revamp your marketing strategy in 2020, why not consider taking a leaf out of an old book? For advice on tried and tested direct mail campaigns that excite and intrigue, look no further than the team at Cuckoo. Simply email jennifer@cuckoodesign.com and we'll help you get started.
back to the latest