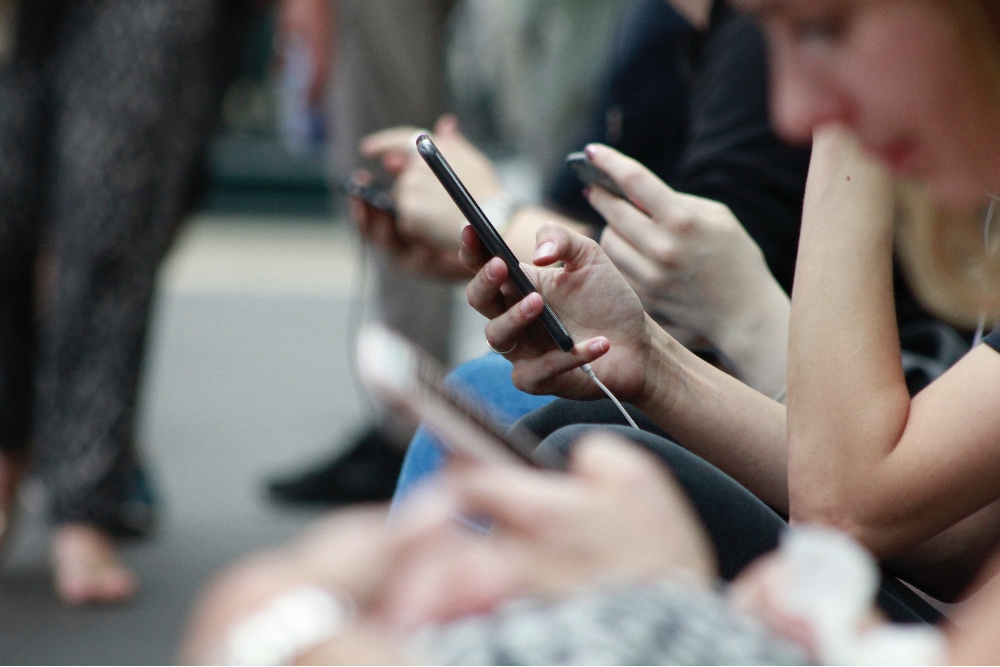 Over the last few years, there has been a huge focus on mobile within the world of digital marketing. In 2016 it was first reported that mobile usage had overtaken desktop, however, now for the first time, we are witnessing a truly mobile-first era.
In today's society, it's hard to imagine life without a smartphone and what we did before them. In fact, research shows that the average female aged 25 – 34 now spends 259 minutes on their smartphone every day, which let's face it, is a lot of screen time! With this in mind, it's no surprise that 52% of worldwide website traffic comes from mobile devices. This huge captive audience provides a great opportunity for marketeers but how can we utilise this and ensure that our business will stand out from the crowd on mobile devices?
There are so many ways in which we can communicate with audiences on mobile devices from social media to emails and even general website browsing. The first stage for a digital marketer to master mobile is to understand just what their audience is doing on their phones and tablets. Learn this and you'll know exactly how and where to target them! The type of audience you're hoping to reach should influence the kind of mobile ads you use, if they're millennials consider social media advertising on Instagram and Facebook, if they're gamers look into in-app advertising or if you need to be found locally and quickly try PPC. Find the best way to get their attention and use it to your advantage.
Whether it's website content or a PPC ad, when optimising for mobile you must be clear and concise. Mobile devices have small screens, so use words sparingly. Cluttered and crowded ads will just drive users to scroll past or quickly leave your website so ensure that you keep things simple.
Your website and any email campaigns must be designed to work on mobile-devices, it's not always enough to be simply responsive. If your website or email won't load quickly and correctly on a mobile device, users won't pay attention. Ensure that your designs are simple enough to work on these platforms as well as being eye-catching and on brand. You could have the most stunning website in the world but if the user experience isn't effective on a mobile device, you could potentially miss out on a large audience.
1 in 3 mobile searches have local intent, so be sure to optimise your content for local SEO. Users often use mobile devices to find places on the go, if they're visiting a new place or need to find something quickly whilst out and about. Optimising for local mobile marketing will make sure that you are found by the audience in your area, which hopefully will lead to an increase in customers. List yourself in local directories, ensure that your address is up to date and include your location wherever possible.
Use social media to your advantage. Apps like Instagram are designed to be mobile first and can allow you to grow and entice your audience. Create engaging and informative content to help potential customers understand your business, word of advice…make sure your content is valuable! Most importantly you can use social media to interact with your audience, respond to queries and questions to help build up relationships with customers. Most customers will be asking these questions on mobile devices, so ensure that your responses are prompt, clear and embody the personality of your business.
With mobile marketing, you have a lot of room to experiment and change your strategy. With so many different methods of reaching people on mobile phones and tablets, it's vital that you experiment to see what works. However, ensure that as you experiment, you're always tracking the results to give you a greater understanding of what works and what doesn't. The beauty of digital marketing is that there will always be data to back up your findings so use this to your advantage.
At Cuckoo, we're experts in mobile-first digital strategies and are always finding new and intelligent ways to connect with audiences on smartphones and tablets. If you'd like some help to make your business stand out in the highly competitive world of mobile marketing, email jennifer@cuckoodesign.com.
back to the latest