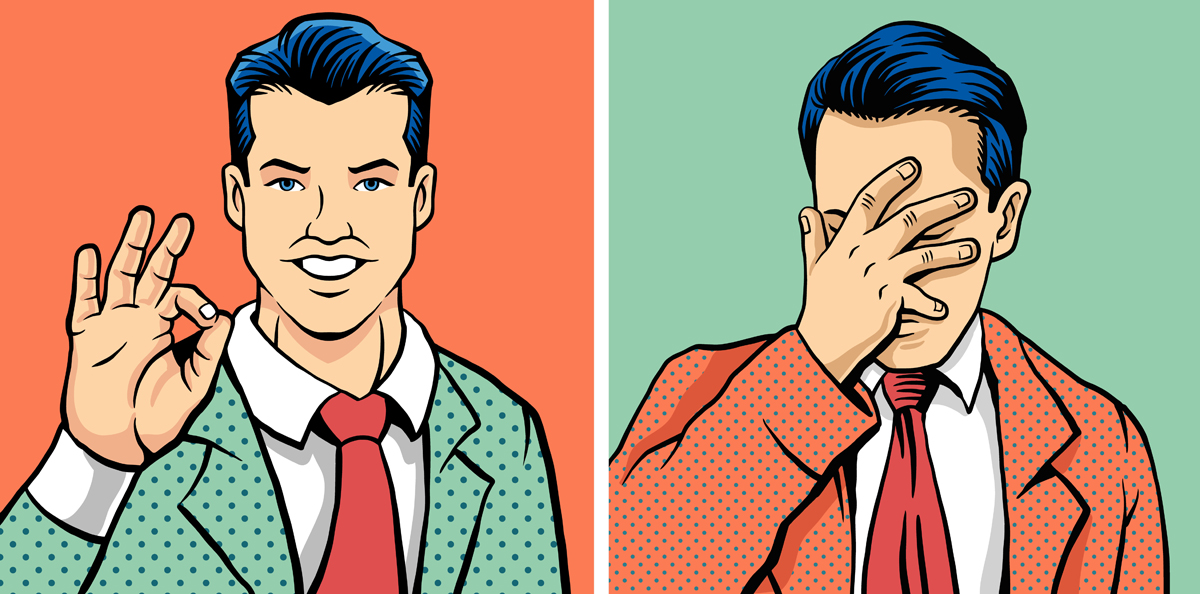 Proactive marketing is strategic, long term and actually pretty difficult. It demands that a business puts time and effort into planning its marketing campaigns far into the future, and into creating a distinct and effective niche for itself. It means actually sitting down and drawing up (which is to say writing down) this plan, and then devoting time and investment to delivering the plan that has been created. In short, it means doing the job properly, and a quick glance at the tsunami of advertising copy which greets the average person every day will be enough to confirm that most businesses attempt to take a quick and easy route.
The down side of this approach is neatly illustrated by the fact that most of the market leaders in any given field adopt proactive marketing. The brands listed by Forbes magazine as the most powerful in the world – the likes of Nike, Coca Cola, Apple and McDonalds are all instantly recognisable, and that's because they combine being extremely good at what they do with acting as marketing pioneers. They plan and execute thought-through and integrated campaigns aimed at stamping their identity indelibly and precisely on the public consciousness.
It is possible, however, to be proactive and reactive at the same time; proactive in terms of playing the long game and staking your own patch of ground and reactive in response to real world events. It's the approach which means that any marketing campaign worth the name now has to have a social media component built into it. If Kanye West says something stupid (which has been known to happen) and you don't write a witty tweet about it within a few minutes then your business might as well call itself granddad and start wearing a flat cap. Unless, of course, your business specialises in selling flat caps to granddads, in which case reactions to Kanye might not be quite so appealing to your core demographic.
Whilst this may sound somewhat flippant it actually touches on the key to getting reactive marketing right. It doesn't just have to be fast, it doesn't just have to be topical it also has to be the right fit for your brand and, as the examples of reactive marketing crashing and burning tend to demonstrate, it has to be subject to the same levels of quality control as content which takes weeks and months to create.
The Indian mattress company Kurl-On Mattresses, for example, decided to market its products via a 'bouncing back' tagline. Images of Ghandi leaving his job as a barrister to lead India to independence, and Steve Jobs coming back from business failure to launch Apple may well have worked. The third advert, however, depicted graphic images of Malala Yousafzai 'bouncing back' from a Kurl-On Mattress to receive a humanitarian award, after being shot in the head by the Taliban. Surprisingly, taking the attempted violent assassination of a schoolgirl and reworking it in the style of Tom and Jerry caused a degree of controversy and, it's safe to assume, didn't sell many mattresses > Link
Want to link your product to a topical event that's filling the headlines? Good idea. Choose something heart-warming like the birth of a royal baby? Contented smiles all round. Focus on a tragic terrorist attack that killed 3 people and injured more than 250? Erm…..That, however, is what cooking website Epicurious opted for following Boston Marathon bombing in 2013, which they marked by tweeting a recipe for cranberry scones. > Link
The South African division of Bic decided to print a special advert in 2015, celebrating the fact that it was National Women's Day. What a forward thinking, empowering and fair minded decision, you might think, I'll never use any other ballpoint pen. You might not still be thinking that after you've taken a look at the slogan: 'Look like a girl. Act like a lady. Think like a man. Work like a boss.' > Link
Of course, laughing at examples of marketers getting it hideously wrong, whilst being fun, can only teach us so much. The following are a few examples of businesses which produced reactive marketing which hit the spot exactly:
Mini – at the height of the Tesco horse meat scandal (something which, perhaps thanks to schadenfreude, drew quite a lot of reactive marketing) the car company published an advert with the slogan 'Beef. With a lot of horses hidden in it.' > Link
Specsavers – when the wrong Korean flag was shown during the Olympics, Specsavers (who later admitted they'd been on the lookout for an Olympic 'Should've' moment) published an advert wittily mocking the mix up, complete with a Korean tag line. > Link
Snickers – following Jeremy Clarkson's 'fracas' (I suspect this is the only term we're legally allowed to use) with a producer, Snickers tweeted and sent him a box of the bars playing on the 'You're not you when you're hungry' slogan. > Link
back to the latest