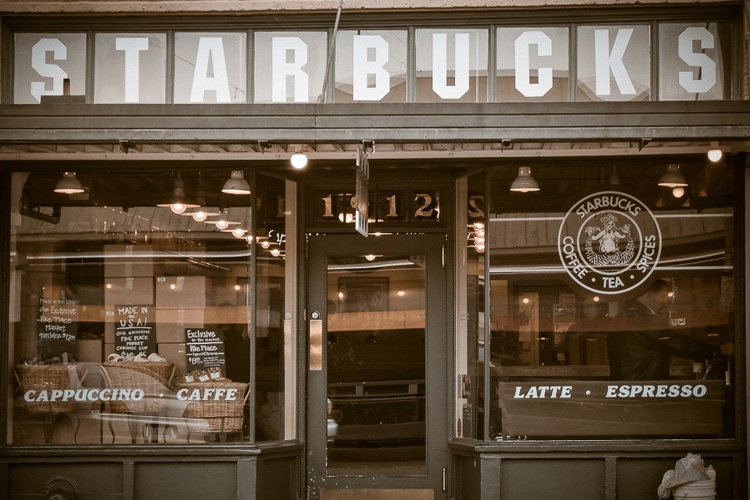 Global coffee giant Starbucks has announced two new store concepts in an attempt to please their most demanding types of customers: connoisseurs and commuters. Reserve Roasteries will target coffee aficionados while 'express' stores will aim to serve customers as quickly as possible.
High-end vs. high-speed
Starbucks has said the Reserve Roastery will be initially launched in its hometown of Seattle, starting December this year at the latest. It will feature a Tasting Room and sell batches of the company's more exclusive and expensive roasts.
The plan is to open an additional 99 Reserve locations within the next five years. To cope with the expected increase in demand for premium beans, small-batch roasting capacity will be doubled.
Meanwhile, the commuter-focused stores will be trialled on the other side of the country in one of the world's busiest cities: New York. Customers will be offered a more minimalistic menu than they are perhaps used to in other Starbucks branches, and will even have the option of ordering their drinks via smartphones apps prior to their arrival.
Not afraid to try something new
Drive-thru stores were first tested out in southern California in 1994; now, some 20 years later, there are thousands across the US and Canada, and earlier this year the company declared its intentions to have 200 up-and-running in the UK.
Starbucks got rid of the words "Starbucks" and "Coffee" from its logo in 2011 to mark its 40th anniversary, which was initially seen as a radical change. The company said the redesign reflected the company's refined strategy, not to mention its efforts to break into other food and drink markets besides coffee.
Transform your brand
At Cuckoo Design we provide an all-encompassing range of services that will make your brand stand out. From refining your visual identity to implementing a detailed marketing strategy, we have everything covered.
To find out more about how we can help you, get in touch by phone on 0161 660 8352, or email us at info@cuckoodesign.com.
back to the latest