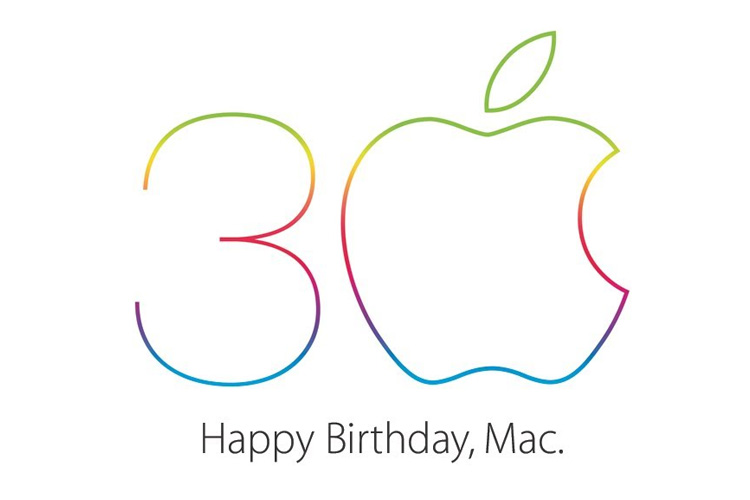 In January 2014, the world's most valuable brand celebrated 30 years of success as a leader in uniting technology and creativity.
Valued above Microsoft, Coca-Cola, IBM, Google and McDonald's, Apple is a goliath of a brand that is currently worth over $104.3bn (£62.65bn) while Microsoft, the second most valuable brand is worth a mere $56.7bn (£34.06bn).
What has been the key to Apple's success?
Since Steve Jobs, Steve Wozniak and Ronald Wayne began the company in 1976 and the first Apple Macintosh computer went on sale in 1984, the brand has become a symbol for technological advancement and creativity. Despite a lull in the 1990s when Microsoft took the lime light in home computing, Apple regained its position at the forefront of progression in digital technology in 2001 when the first iPod went on sale.
The iPod was the beginning of a new era for Apple, as the company changed the look and feel of its products from translucent plastics to titanium and in 2003 introduced the iTunes Store, the first of its kind to offer online music downloads that could be integrated with the iPod. Several models of the iPod and iPod Touch later, in January 2010 Apple introduced the iPad: a large screen, tablet-like media device that would take Apple's share price over $300 to exceed Microsoft for the first time since 1989. This was a huge leap for the brand whose share price had been a stagnant $6 throughout the nineties.
Apple continued its planned expansion following the death of CEO Steve Jobs in 2011, and announced in January 2012 that it was set to introduce iBooks Textbooks for iOS and iBook Author for Mac OS X. In 2013 Apple reinforced its intention to expand into growing markets such as India and to establish the brand as more than a piece of hardware. In October it was revealed that Burberry executive Angela Ahrendts would be joining Apple as senior vice president in mid-2014; building a firmer link between the Apple brand and a desirable fashion accessory all over the world.
What will the world's most valuable brand bring to 2014?
The latest Apple handsets, the 5S and the 5C have certainly set themselves apart from the models of the past – giving consumers more choice while sticking to its famously sleek design. The Apple brand is known all over the world in 2014, despite a decade spent struggling for success in the personal computing market, having established a reputation for producing high end, sophisticated technology.
It is not only the Apple logo that is evocative of the brand, but the design and unique usability of the iOS software that reflects its commitment to customer experience.
Know your brand's identity
Over its thirty year history, Apple has never wavered from its core company values which are reflected across its range of products. Apple focuses on making innovative technology user friendly and, therefore, accessible to as large a number of people as possible.
If you are struggling to find your brand's identity and want to improve communications with your target customer base, why not try our HeadSpace workshop? At Cuckoo Design we work with our clients to assess who they are, what they do and how they want to engage with customers. We have found that giving clients the opportunity to spend time discussing their brand improves focus and your overall marketing strategy for future success.
Contact the team on 0161 660 8352 for more information about what we could do for your business.
back to the latest