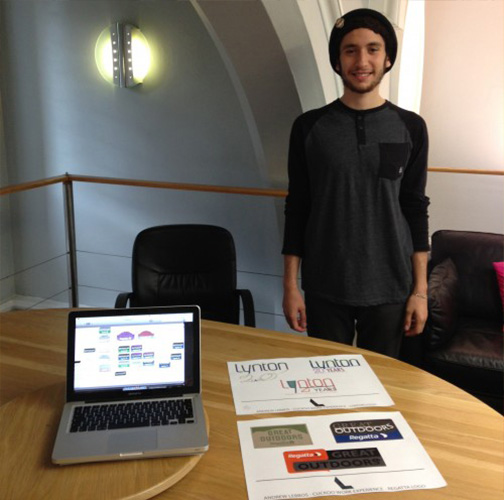 Hi, my name is Andy and I have just completed a weeks work experience at Cuckoo Design.  I am currently studying Graphic Design at Bristol University and hope to work as a designer within an agency when I graduate in 2014.
Upon starting my work experience at Cuckoo I was welcomed by everyone within the agency, who took the time to explain a little about themselves and what they did within the agency.  This gave me a real insight into the diverse job roles in the industry.
I worked on two briefs during the week, a new brand identity and a rebrand. I really enjoyed working on actual client briefs and learnt a lot from this experience. Everyone at Cuckoo was very approachable and helped me along the way with tips and suggestions. The 'Old Bank' is the ideal working atmosphere for creativity to flourish.
My week at Cuckoo was thoroughly enjoyable and was a great insight into how an agency works and how a group dynamic within an agency environment leads to brilliant design.
Many thanks to everyone at Cuckoo!
back to the latest