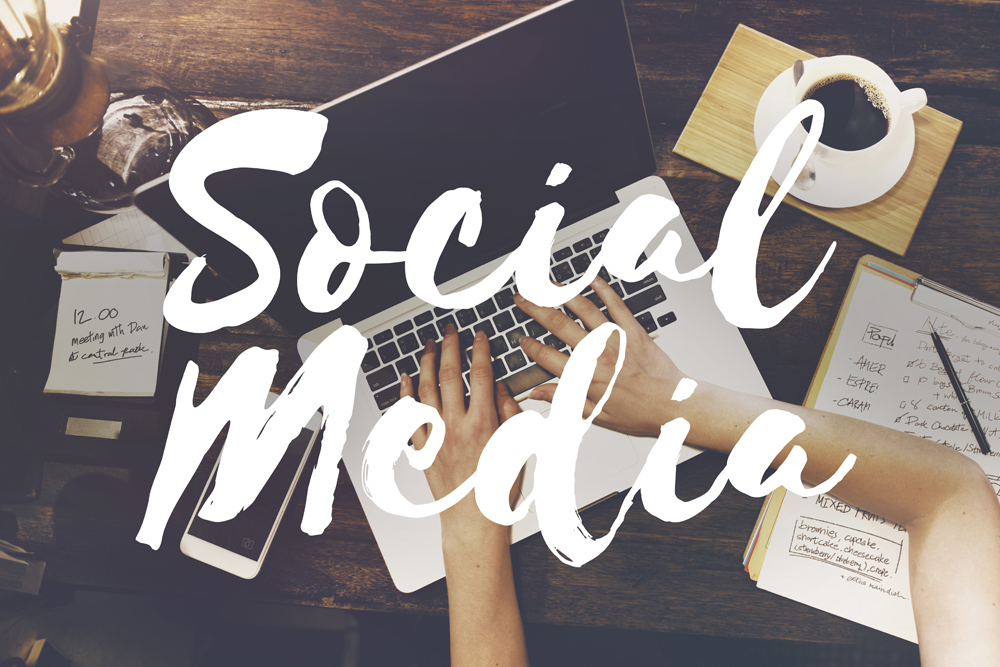 Finding the right social media strategy for your brand can seem like a daunting prospect. With so many directions to go and best practise advise to follow, getting to know the basics first and foremost is key to any campaign.
Each social media platform comes with its pros and cons so it's important to be aware of them if you're going to have any chance of implementing a brand boosting strategy.
Before deciding where you're going to focus your efforts, you'll need to identify your campaign goals and most importantly your audience. A brilliantly worded tweet, a witty Facebook post or museum-worthy Instagram photo will mean nothing if it's seen by the wrong person.
Finding a powerful platform
Working out which social media platform will best suit your needs doesn't have to be complicated as long as you have a clear picture of what it is you want to achieve.
Do you want to create a social presence and build brand awareness? Are you looking to advertise via social media or do you want to generate leads and sales through content?
In addition to your target audience information, your answers to questions such as these will steer you in the right direction.
Here we'll look at four key channels, Facebook, Twitter, Instagram and LinkedIn, touching on their key demographics and features.
Facebook
With 22% of the world's total population already using Facebook and 400 new users signing up every minute, you'll find your target audience here somewhere.
While standing out amongst these 30 million daily active UK users may seem like a pretty big challenge, fortunately for brands, Facebook business pages do a lot of the hard work for them.
It's easy-to-use content creation tools, paid promotional opportunities and personalised page designs all make this the go-to platform for any business.
Simultaneously, Facebook's analytics/insights tools monitor engagement and allow you to assess the extent to which you're reaching your campaign goals.
In fact, it's almost impossible to keep track of all the pros Facebook can offer your business as they are constantly adding and advancing new features every single month.
Instagram
As visual posts have a 650% higher engagement rate than text only posts, if done well, a strong Instagram presence can do wonders for brand awareness.
Instagram boasts 700 million global monthly active users with the latest figure from eMarketer suggesting the current number of UK monthly active users stands at 13.7 million.
Just like its big brother Facebook, Instagram business accounts will provide you with real-time metrics on how your stories and promoted posts are performing and offer you insights into their engagement with followers.
Of its global user demographic, around 200 million say they visit at least one business page a day, with 60% of users reporting they'd discovered new products by using the platform. If you've got a product you want to show off, it really is worth giving Instagram a try.
If you're still undecided, you should know 75% of Instagram users took some sort of action, from visiting a website to making a purchase, after looking at an Instagram advertising post in 2017. (Hootsuite)
Twitter
While it's widely thought Twitter's popularity lies with the older population as platforms like Instagram, as well as Snapchat and Reddit are more widely used by younger age groups — the latest UK figures suggest Twitter use is actually booming among millennials.
A survey by eMarketer found 2.6 million UK users were logging on to Twitter in 2017, with 44% of 16 to 22-year-olds, 36% of 23 to 37-year-olds, 31% of 38 to 51-year-olds and 17% of 52 to 71-year-olds using the platform.
Like Facebook, Twitter's business pages offer the scope to produce meticulously tailored campaigns. Its ads manager helps you point your posts in the right direction and place them under the gaze of the right users by offering you time scale and audience targeting as well as a variety of promoted services to suit varying budgets.
It's particularly useful for small and medium sized business, with a report from Research Now and Twitter finding 93% of users following an SMB plan to make a purchase from them. A further 69% reported already having made a purchase from an SMB they follow.
LinkedIn
With 250 million monthly active users LinkedIn was recently recognised by the Salesforce 2015 State of Marketing report as the third most popular social media platform for marketers and B2B businesses.
In fact, 81% of B2B companies say they use LinkedIn for launches, compared to 71% who use Twitter and just 54% who use Facebook, so if you're offering a B2B service or product, LinkedIn could be the best place to focus your efforts.
LinkedIn offers your brand the chance to create an identity for itself in a professionals-only environment. In doing this it gives you a unique chance to network among other professionals and develop your existing relationships.
With the number of journalists, editors and influencers using LinkedIn daily, the right strategy makes it an unparalleled PR opportunity without the huge bill.
Need a helping hand getting to grips with your brand's social media strategy? Get in touch on 0161 660 8352 or email Jennifer@cuckoodesign.com – we have lots to talk about!
back to the latest