Charity doesn't begin at home 
In 2020 we were proud to support Forever Manchester. Our promise was to raise as much money as we could, however lockdown made it really difficult. There has never been a more important time to generate cash for these fantastic and much needed charities, so we challenged our team to come up with something we could do as a team at home. 
Our Manchester 10k challenge was set. Each Cuckoo was to do their own 10k and all to raise as much sponsorship as possible for Forever Manchester. We smashed our walking/running target (I think there was a mini competition between the Cuckoos) and we generated over £600 in sponsorship. However, that's wasn't really enough in our opinion, so instead of taking the team and clients on Xmas lunches we also donated those funds to Forever Manchester. 
Forever Manchester is the only charity that raises money to fund and support community activity across Greater Manchester. They believe that connected communities make stronger, happier communities. 
Here is a snapshot of just 2 of the projects they have supported in recent months. 
Bury Cancer Support Centre offers a range of services, therapies, counselling and associated services to support people in Bury and across Greater Manchester. These include one–to–one counselling which was offered from the Centre itself a dedicated building, a venue for the delivery of service as well as a cafe providing  
healthy eating and a shared social space where people can meet and share their experiences and offer mutual support. Services on offer include complementary therapies such as aromatherapy, reflexology, reiki as well as information and advice.  As a lot of these services cannot currently be provided, the centre is keen to continue to engage and support those who usually attend the centre. They have changed their focus and applied for funding to purchase food items to make food parcels & some meals, volunteer expenses, catering equipment & volunteer development and support for a 5-month period. 
Salford Loaves and Fishes is a drop-in day centre open to all but especially welcomes homeless, isolated and vulnerable people, many with mental health and addiction issues. They provide for basic needs i.e., safety, warmth, free food and drink and shower facilities. They also offer advice regarding benefits, debt, budgeting and access to medical services. Again, changing how they work to still support the people using their services, they applied for funding to purchase various food items, cleaning products and personal hygiene items. 
So here we are at the start of 2021 and whilst we did what we could in 2020, we feel there is so much more we could have done, so for that reason we are delighted and proud to announce that in 2021 we will once again support Forever Manchester. So, for us, it's back to getting on the lockdown thinking caps and beating our fundraising efforts from last year! 
Here we go again
I am sure we are all thinking, here we go again. But what are we feeling: frustrated, scared, ill, resolute, determined?
Like lots of businesses we survived 2020, creating films and content celebrating how well we had done, congratulating the team. But how do we cope with it all again? Well one thing is for sure, we know how to work from home, we have embraced digitisation, we know there are some sectors that can't operate at all during lockdown and some that will once again thrive during this time.
It is going to take a few days to get our heads back in gear after such a long Christmas break, but we will! We will embrace the new clients we were fortunate enough to win in the second half of 2020, we will support wholly those clients that are once again suffering and find innovative and clever ways of delivering for all.
During 2020 our teams were stretched, were challenged and we found strength in each other. This will once again make or break businesses. We have to believe that we got through it once and we will get through it again.
I hope you all stay safe and here's to Spring when life in so many ways will flourish.
Home cooking with the Cuckoos
We've always been a team of foodies and miss sharing our home cooking with each other in the office. We're now in week six working from home so have been sharing some of our culinary creativity with each other in pics.
We'd like to share them with you too!
Creative Producer Jordan's messy aubergine lasagne…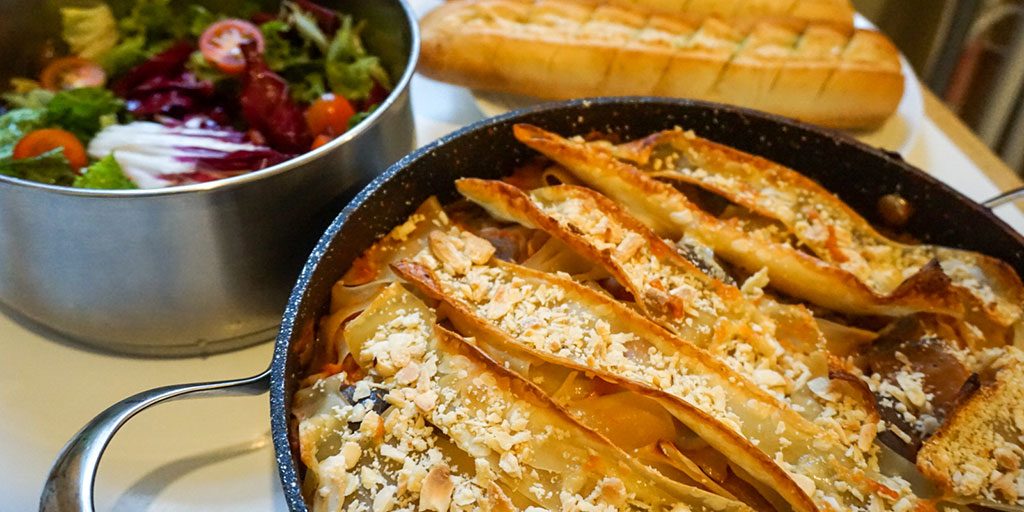 Innovation Director Jennifer's sticky lemon drizzle loaf…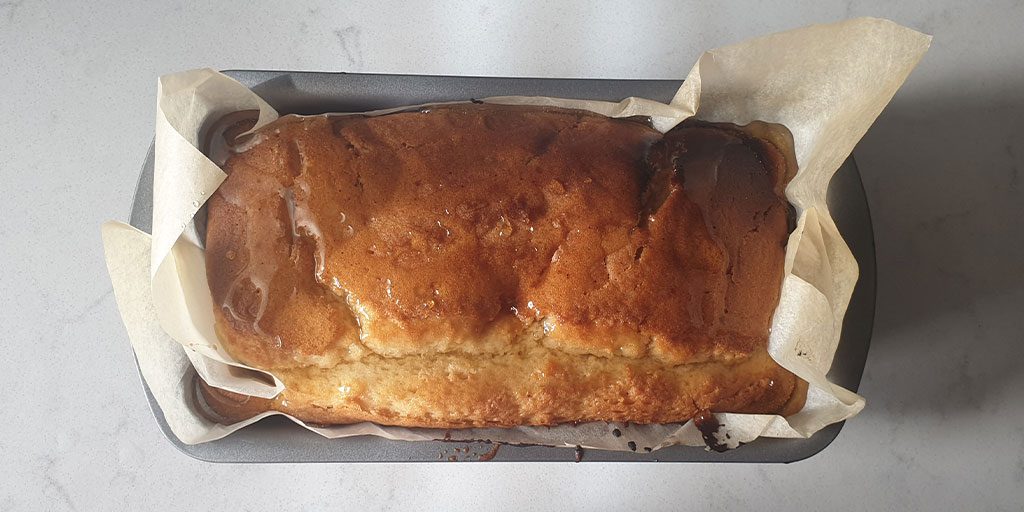 Brand Director Phil's barbecued stuffed Cypriot chicken (feta, sun-dried tomatoes, lemons and basil) with cabbage salad and garlic pita bread…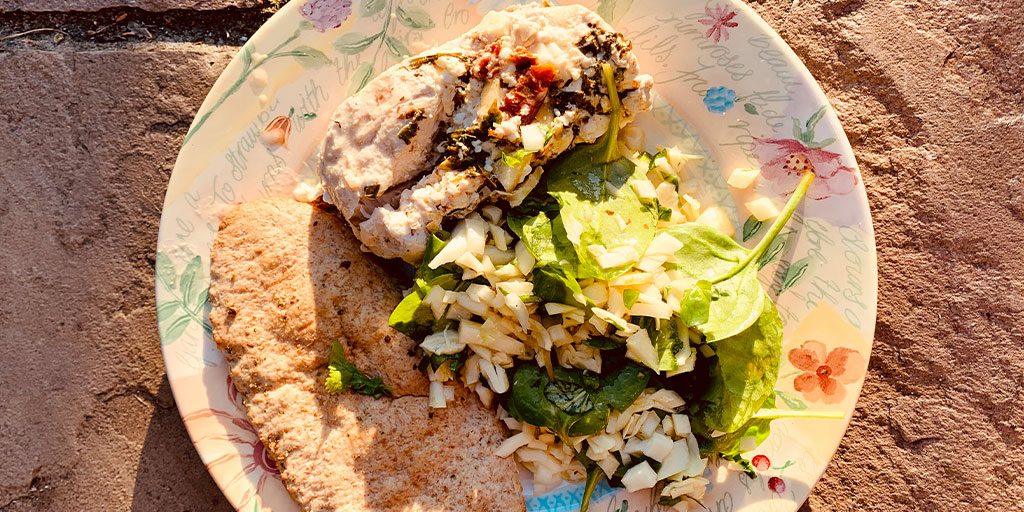 Managing Director Justine's fresh pasta with roasted tomatoes, anchovies and olives seasoned with Parmesan and coriander…
Senior Web Developer Jonathan's beef steak and strawberries with salad, broccoli and a splash of Nando's sauce..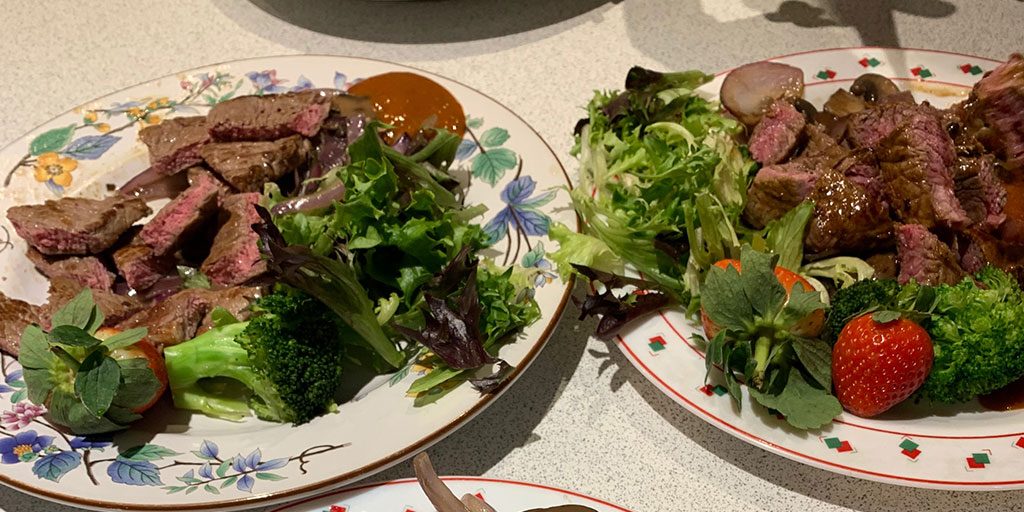 Marketing Assistant Tilly's chicken and roast vegetable, puff-pastry pizza…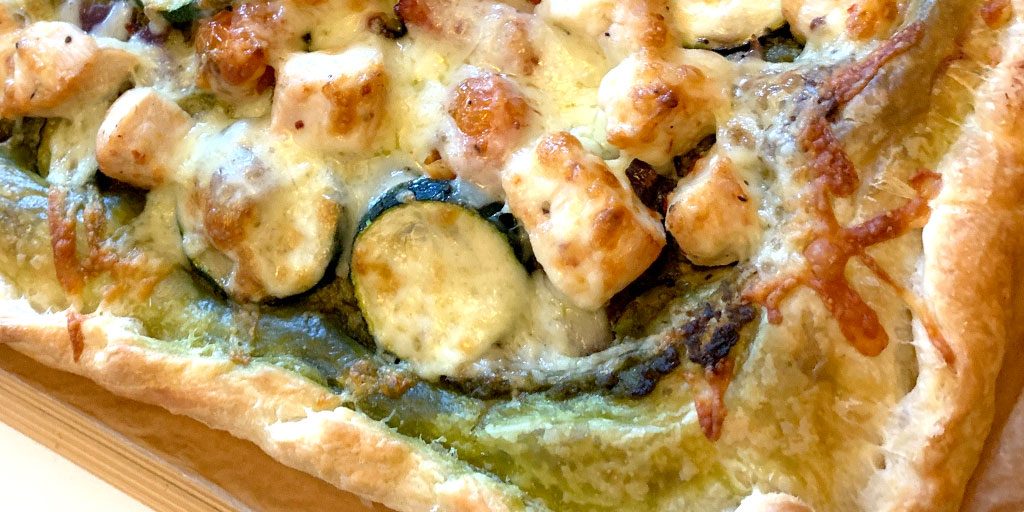 Senior Creative Producer Siobhan's crème egg proats with a cheeky block of chocolate added on, drizzled with Easter cream syrup. Dessert for breakfast!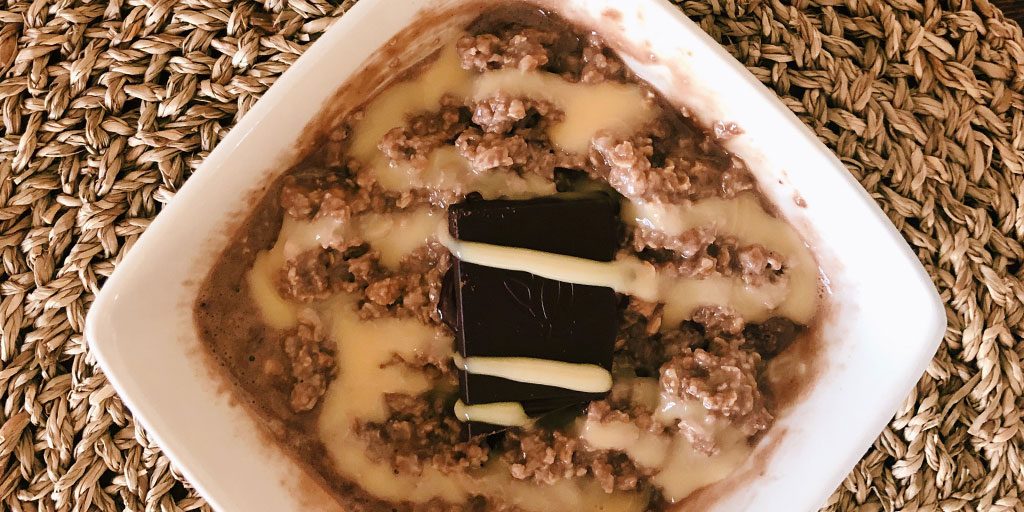 Operations Director James' king prawn jalfrezi curry with rice topped off with an alcohol free IPA…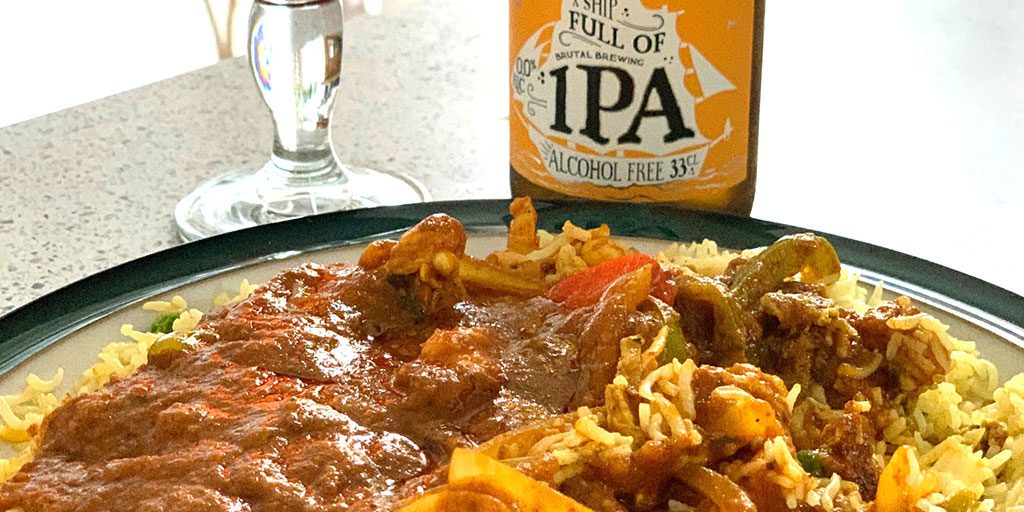 Junior Marketing Assistant Daisy's chocolate brownies with crispy M&Ms…
Digital Content Executive Becca's homemade pizza…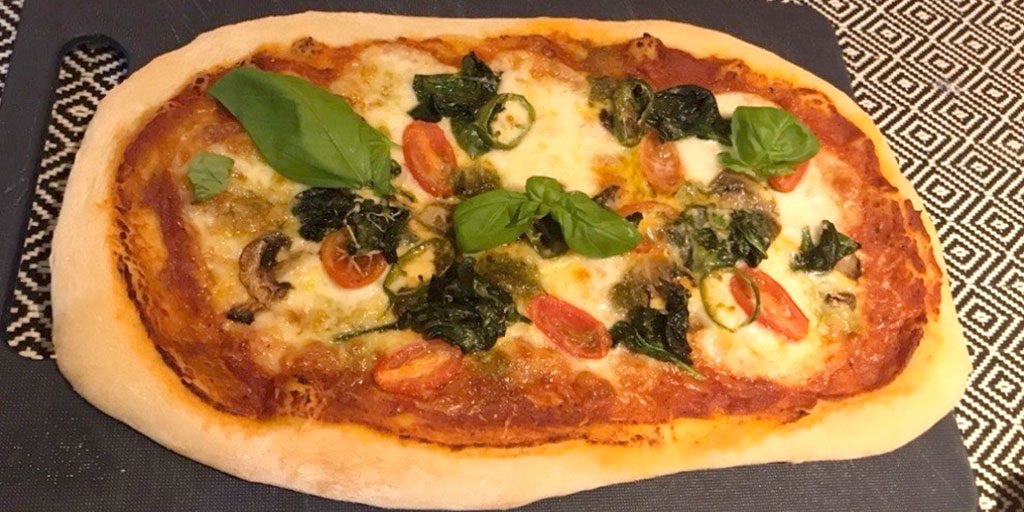 Is Direct Mail The New Email?
In a digital age, it's easy to get caught up in trying to reach audiences online and via screens. While the new technologies on offer to us are exciting and have revolutionised marketing, they also mean we can easily forget the benefits of traditional marketing. With our newsfeeds, inboxes and even google becoming inundated with different marketing materials, it's becoming increasingly difficult for digital campaigns to cut through the noise. Clients and agencies are once again looking for ways to reach and resonate with audiences and it seems there is one marketing tool that is set for a comeback, direct mail.
Direct mail offers so many advantages, from being delivered directly to your target customer to having the potential to be really creative, but is it really more effective?
Valued Customers
In a survey conducted by Royal Mail, a huge 70% of consumers said that direct mail made them feel more valued by a brand than email. Now when you compare direct mail to an email it's pretty easy to see why. A direct mail takes time to design, consideration over the print and feels a lot more personal like it's intended for the customer and that's why it's fallen through their letterbox. An email on the other hand, while it should still be designed well, falls into an inbox with hundreds if not thousands of others, plus it's harder for those not in the industry to know how much work it took to produce. A creative, captivating and inspiring direct mail oozes time, effort and can be personalised to add that extra touch.
More Likely to be Seen
Unlike an email, which has to compete with a whole host of other messages before the visuals can even be seen, a direct mail will be seen the second it arrives at the home or business. If it looks intriguing from the outside, you can be almost certain it will be opened because we're all curious! Plus, 75% of business mail and 45% of ad mail stays in the home for over 4 weeks so even if it's not opened instantly, you can guarantee it will be eventually unlike a social media ad that we scroll past and forget or an email that gets lost in your junk. Direct mail marketing is also revisited an average of 4 times when it's in the home, which means it's more likely to sink in, be remembered and be viewed by multiple people. That sounds like a win-win!
High Chance of Purchasing
Digital campaigns are great for tracking sales and monitoring success, plus, digital tools provide great (and quite sneaky) ways of capturing audiences that you know are interested in your product or something similar, making them a great way of driving revenue. However, direct mail also is a huge influencer when it comes to purchasing or taking action. In fact, 38% of people Royal Mail surveyed had bought or ordered as a result of receiving mail which proves traditional marketing methods still have the power to persuade and win over audiences.
Lasting Impressions
Direct mail, if done well, is 5 times more likely to be remembered than a digital ad. While this could be because there is much less noise to cut through, 70% of people Royal Mail surveyed said that receiving a direct mail gave them a better impression of the brand. It's much easier to showcase what your brand is about, add in some personality and show customers you care through direct mail, as more than anything it feels much more personal than digital advertising. Plus, with so many possibilities when it comes to layouts, designs and even fonts in comparison to digital methods, it makes your brand stand out and much easier to remember, which comes in handy when they eventually do want to purchase your product.
While direct mail shouldn't completely replace your digital marketing strategy, it's a fantastic way to provide another touchpoint for customers and even reach those who aren't online. Direct Mail provides another window into your brand and can make customers feel valued personally, which can never be a bad thing.
So if you're looking to revamp your marketing strategy in 2020, why not consider taking a leaf out of an old book? For advice on tried and tested direct mail campaigns that excite and intrigue, look no further than the team at Cuckoo. Simply email jennifer@cuckoodesign.com and we'll help you get started.
Looking Back at Cuckoo's 2019
It's that time of year where traditionally, you begin to reflect on your successes, failures and learnings from the last 12 months and we thought we'd share our story with you. 2019 has been a really exciting year at Cuckoo, it's been a year full of change and learning, but most of all it's been one of our busiest to date with so much activity and so many projects to ger our teeth stuck into.
Here are just a few of the highlights:
New Home
We started 2019 having just moved into our new waterside home in Salford Quays. Being able to look out over the water every day has really helped our creativity flow (excuse the pun) and has truly been a breath of fresh air for the agency. We're just a short tram ride away from the centre of Manchester so remain well connected to our clients and transport, but there's something refreshing about the waterside air that has helped us to remain motivated and excited all year long.
New Look
One of the biggest and most exciting things that happened this year was we got a whole new look. Pink became green as we decided it was time to freshen up our own brand to really make a statement. We designed a new logo, changed our font, created a new brochure and really gave ourselves a makeover. We also saw this as an opportunity to create a captivating brand film that give clients old and new a picture of Cuckoo in 30 seconds.
New Challenges
Throughout the year, we've seen a whole host of exciting new projects and challenges, from creating captivating new brand identities, developing user-friendly and stunning websites, taking on the huge challenge of data management or developing eye-catching and engaging campaigns.  All of our clients have presented us with challenges that have stretched our creativity and technical knowledge and we couldn't be prouder of the results.
New Clients
We've also welcomed some exciting new clients, who have each provided great opportunities to expand our expertise and take on new challenges. We've started exploring more of the healthcare industry working with both HARTMANN UKI and J+D Forecasting, a pharmaceutical forecasting company, both of which we're helping to improve their digital marketing capabilities and brand awareness. We've developed our first e-commerce website for battery company Powerin and have helped develop a brand identity and instigated a PR strategy for E3P, an environmental consulting agency.
New Team Members
As well as new clients, we've had the pleasure of welcoming new team members to Cuckoo. Daisy and Tilly are the two newest additions to the Cuckoo family and as brand and campaign assistants are doing a great job working on campaign and collateral work, proving absolutely invaluable to the team.
Awards
One of the most exciting developments this year has been the fact that we renewed our Drum Recommended status, and our clients have been rating our services more than ever before. We received some heart-warming and lovely feedback from a whole range of clients and this also led to us being nominated for a Drum Digital Award in Email Marketing.
Throughout the year we've also been nominated at the Hotel Marketing Awards for Wedding Marketing and for a Northern Marketing Award for best low budget campaign both recognising our innovative social media campaigns.
New Job Roles
We're also proud to say that 3 of our Cuckoo's have worked their way to a promotion this year. Their dedication and hard work has really shown, so we were thrilled to help them advance in their careers and move up in the world of Cuckoo! Marianne Hoy became our Brand and Campaign Manager; Jennifer Kennedy became our Innovation Director and Nikki Brown became our Digital Content Strategists. All are new roles to Cuckoo and have provided our agency with great opportunities to expand our services and to grow!
So, as we said 2019 has been a bit of a whirlwind here at Cuckoo, our busiest and most exciting year to date. We can't wait to see what 2020 will bring for both us and our clients old and new as we prepare to step into a new year full of new challenges.
6 Benefits of Favouring Customer Retention For Agencies
Did you know that it costs 5 times more to attract a new customer than it does to keep an existing one? While getting new business enquiries is great and always exciting, agencies are often guilty of overlooking their current customers and the value they can add to your business. At Cuckoo, we've worked with some of the same brands for decades, and while we love the challenge of getting to know a new client, there's nothing like helping one of our established clients take on a new campaign or innovation.
Here are just some of the reasons we've found value in customer retention:
Trust
A customer that you've worked with for a long time is more likely to trust you, which means that if you come to them with new innovations and ideas, they're more likely to jump on board.
The success rate of selling to a customer you already have is between 60% – 70% whilst selling to a new customer is around 5%-20%. The reason for this is simple, they know you; they understand the quality of your work and that you have their best interests at heart. Clients that have worked with you over a long period of time can trust that you know their business, their brand and the best way to help them move forward. They know you're not taking risks for the sake of making money, instead you're helping their business to grow by providing the latest innovations and ideas.
More Profitable
Due to this trust existing customers are 6 times more likely to try new products and spend more money. They're more likely to take you up on new products and recommendations which will help your business to grow. In any case, people are more likely to spend money with brands they know and love, so it's no surprise that when it comes to investing more in marketing or trying something completely different, brands are more likely to stick with what (or who) they know. To put this into context, increasing your customer retention efforts by 5% can increase profits from anywhere between 25% – 95%.
Recommendations
Clients that know you well are so much more likely to recommend you even for the smallest of jobs, so looking after your existing customers will inevitably help your new business acquisition at the same time.
Despite the best efforts of marketing departments, nothing is better at influencing than word of mouth. It's likely that all of your clients are well connected in their industry or some will even move on to new companies that need your help and so treating them well will only reflect well on you in the future.
Stronger Relationships
Working with the same clients for a long period time helps you to establish not only great working relationships but friendships too and it makes the whole process of working together much more enjoyable. You can improve your communication and get honest, reliable feedback which will only improve your work.
Progression and Growth
The best thing about working with the same clients year after year is watching their business transform and grow, knowing that you played a part in it. From winning prestigious awards to gaining more property or growing their teams, there are so many ways businesses can grow and having long standing relationships means you feel involved in their success.
Stand Out from the Crowd
Every agency out there is constantly trying to sell, sell, sell, hoping to attract new business and grow their client base. By focusing on looking after your existing customers and offering them incentive to stay with you, you're breaking the mould. Imagine you're an existing customer and you constantly see the agency you're working with trying to sell to new clients on social media or in emails, it won't make you feel very valued. Plus, these people will have their inboxes flooded with different agencies trying to win over new business. So by reaching out personally, asking if they need any help and establishing that personal, emotional connection you're already wining.
At Cuckoo, we value our customers old and new. We strive to help you make the most of your business with long-term strategies and building up lasting relationships that can span decades. If you'd like us to help your brand fly, call 0161 660 8352 or email jennifer@cuckoodesign.com.
5 Reasons You Should Segment Your Customer Data
Email marketing is back and bigger than ever, despite the dreaded GDPR effect we were all expecting. With 269 billion marketing emails sent worldwide every single day, we're faced with a number of challenges.
From making our emails stand out to customers without bombarding their inbox to making them feel like they're our only customer, making sure you're sending emails to an engaged and active audience is one of the best ways to guarantee success, and segmenting your data is crucial to achieve this.
So why segment your data?
Tailor and Target Your Communications to Specific Audiences
With the right tools you can segment your data by customer interests, gender, occupation, age and location, which means that you can create personalised and relevant email marketing campaigns.
64% of customers now expect a personalised experience from brands, and this isn't just adding their name to an email. Personalisation means sending customers communications that they're interested in, that they'll respond well to and that will add value to them.
Better results
Sending targeted email campaigns to a small selection of engaged contacts will unsurprisingly lead to better open rates. There's less chance of an email being deleted straight away if it is going to someone who has knowingly signed up to receive information about a specific product or service. If it feels like a generic email that's been sent to thousands of people about a random topic, you'd better believe it's going straight to our trash.
According to a recent MailChimp segmented-list user datareport, open rates were 14.31% higher and click-through rates were 100.95% higher for segmented data lists than with non-segmented campaigns. If you want your email results to wow everyone, then this is a sure-fire way to guarantee success.
Build loyal relationships with customers
Having segmented data allows you to build up loyal relationships with customers. For one thing, they don't associate your brand with clogging up their inbox with annoying emails (always a bonus) but also, it gives the potential to provide personal offers and incentives to those that are loyal to you.
When user experience is personalised, the customer instantly feels a connection with the message making them more likely to act. Plus, 83% of customers think an individualised experience is important and plays a vital part in deciding if they buy, so it's not something that should be overlooked.
Segmented data can allow you to see which demographics respond well to offers, for example younger audiences may love an offer for an overnight stay whereas older generations may be more in favour of food deals. This means you can target them with more of what they want in the future, in return you'll have happy customers and business will be booming!
Gain Insight into How Campaigns and Channels are Performing
Segmented data also gives the opportunity for split testing of specific campaigns as your data is already divided. You can subtly change emails or test a whole new campaign in order to see which generates the best response and identify your most effective communication techniques. This means that all of your future emails will gain great responses and gives you a better understanding of your market.
Split testing is always popular but having segmented data lists is an easy way to take full advantage as the hard work is done for you!
However, it's important to remember that not all buyers are the same, so one size will never fit all. What makes one customer engage with your brand could also turn another off, so it's important to keep creating innovative and exciting campaigns rather than repeating the same thing because you saw good results from one or two emails.
Identify your most and least profitable customers
Segmenting your lists allows you to gain a more accurate idea of where sales are coming from. Sending messages to an entire list makes it harder to determine the source of sales and detect the ROI, and knowing where your business comes from is hugely important to any industry.
If you know that your business gets the most attention from over 60s, you'll be able to build a better customer profile which will guide your marketing efforts in the future. It will provide you with far more opportunities for you to upsell, creating deals and packages that these specific customers can take advantage of.
Overall, segmenting data allows you to be clever and create strategic and tactical marketing activity. This will leave your customers feeling valued and appreciated but also allow you to gain more from your email marketing strategy for years to come.
If you need some help developing a showstopping email strategy, or would like to know more about how Cuckoo can help you to manage your customer data, contact jennifer@cuckoodesign.com or call 0161 660 8352.
7 best practices for hospitality emails
Email remains an incredibly powerful marketing tool and is a great way to engage with customers past, present and future. By 2022 it's expected that around 333 billion business to consumer emails will be sent and received each day so there's no denying that email marketing is going from strength to strength. In the hospitality industry, email has a vital role to play whether it's improving your guest experience, encouraging customer loyalty or even increasing revenue.
When done well, email has the potential to generate truly great results. Here is a list of some best practices to ensure the best results from your hospitality email marketing campaigns in 2019.
Standout subject lines
Your subject line is the first thing the customer will see, and it's the deciding factor in whether they open your email or send it straight to trash, so it couldn't be more important! A subject line must be engaging and catchy to stand out from the rest of the inbox. Tricks like humanising the subject by adding the subscribers name, asking intriguing questions, pushing offers or using clever and amusing lines will help engage your audiences. Plus adding a simple emoji can increase your open rate by 56%!
One of the most important aspects, however, is length and this is of the utmost importance. Keeping the subject line short and sweet will always be the most effective because it means that it will be readable on all devices. Ensure that you can convey your key message in as few words as possible. In fact, subject lines with 30 characters of less have higher open rates so keep this in mind.
Practice good data hygiene
For any email campaign it's important that you are sending it to an interested and active audience. If you're sending an email to old email addresses it will affect the results of your campaign hugely, so for the best open rates and higher deliverability it's important to cleanse your databases whenever you can. What's the point in sending out vouchers to people that will never see them? Plus, removing unsubscribers from your mailing list is basic GDPR compliance so it should be essential anyway!
Segment your data
The hospitality industry is huge and there are hundreds of reasons that you could contact an email subscriber, segmenting your mailing list will ensure that the right people are getting your emails. After all, if someone has booked a wedding at your hotel what are the chances that they'll come back for a business meeting? Targeting different groups of guests based on their interests and behaviours will ensure a better ROI, as they're more likely to convert if the offer is relevant.
Optimise for different devices
Mobile is the most common platform for opening emails, so it's important to ensure that your email is responsive. This is particularly important for the hospitality industry as when emailed a voucher for food, customers are likely to present the offer on their phone. Everything must render well so that there is a seamless user journey on desktop, mobile or between the two. To do this, reduce the size of the images so that they can easily be downloaded on mobile, increase the size of links and calls to action so that they can be clicked easily but most importantly test an email on a mobile device to check everything looks perfect!
Simplicity is key
For hospitality emails, as there are so many areas that an email campaign can cover it's best to keep it simple. We recommend one topic at a time, so you aren't mixing up overnight stays with offers for burgers and beers. Not only does this make sense as the target market will be slightly different, it ensures that customers aren't overwhelmed with information. Allowing customers to focus on one clear offer, promotion or update will ensure maximum results.
A clear call to action
One of the biggest mistakes hotel marketing managers make is putting too many links and call to actions in their email campaigns. Having too many different buttons and redirects from one email can confuse guests and leave them not clicking through at all. Take a step back and work out what is the most important link for this particular email and remove any unnecessary or extra buttons. Having a carefully placed, single button-based CTA can increase click-through rates by 28% plus it makes it easier to check how successful your email has been when analysing the results.
Personalisation
In 2019, personalisation is set to take the world of email marketing by storm, if you aren't already considering it you probably should. Personalising emails is so much more than just adding in a name and makes for exiting marketing tools. In the hospitality industry there are so many ways that we can utilise personalisation to generate the best results. Content and offers can be targeted based on interests, gender or even date of birth to make customers feel like they are getting a truly unique and considered service.
To find out more about creating captivating email campaigns in the hospitality industry, get in touch with Cuckoo by emailing jennifer@cuckoodesign.com. With years of experience working with hotels and restaurants, we're experts in creating email campaigns that generate great results.
Mobile Marketing: How to stand out in a mobile-first era
Over the last few years, there has been a huge focus on mobile within the world of digital marketing. In 2016 it was first reported that mobile usage had overtaken desktop, however, now for the first time, we are witnessing a truly mobile-first era.
In today's society, it's hard to imagine life without a smartphone and what we did before them. In fact, research shows that the average female aged 25 – 34 now spends 259 minutes on their smartphone every day, which let's face it, is a lot of screen time! With this in mind, it's no surprise that 52% of worldwide website traffic comes from mobile devices. This huge captive audience provides a great opportunity for marketeers but how can we utilise this and ensure that our business will stand out from the crowd on mobile devices?
There are so many ways in which we can communicate with audiences on mobile devices from social media to emails and even general website browsing. The first stage for a digital marketer to master mobile is to understand just what their audience is doing on their phones and tablets. Learn this and you'll know exactly how and where to target them! The type of audience you're hoping to reach should influence the kind of mobile ads you use, if they're millennials consider social media advertising on Instagram and Facebook, if they're gamers look into in-app advertising or if you need to be found locally and quickly try PPC. Find the best way to get their attention and use it to your advantage.
Whether it's website content or a PPC ad, when optimising for mobile you must be clear and concise. Mobile devices have small screens, so use words sparingly. Cluttered and crowded ads will just drive users to scroll past or quickly leave your website so ensure that you keep things simple.
Your website and any email campaigns must be designed to work on mobile-devices, it's not always enough to be simply responsive. If your website or email won't load quickly and correctly on a mobile device, users won't pay attention. Ensure that your designs are simple enough to work on these platforms as well as being eye-catching and on brand. You could have the most stunning website in the world but if the user experience isn't effective on a mobile device, you could potentially miss out on a large audience.
1 in 3 mobile searches have local intent, so be sure to optimise your content for local SEO. Users often use mobile devices to find places on the go, if they're visiting a new place or need to find something quickly whilst out and about. Optimising for local mobile marketing will make sure that you are found by the audience in your area, which hopefully will lead to an increase in customers. List yourself in local directories, ensure that your address is up to date and include your location wherever possible.
Use social media to your advantage. Apps like Instagram are designed to be mobile first and can allow you to grow and entice your audience. Create engaging and informative content to help potential customers understand your business, word of advice…make sure your content is valuable! Most importantly you can use social media to interact with your audience, respond to queries and questions to help build up relationships with customers. Most customers will be asking these questions on mobile devices, so ensure that your responses are prompt, clear and embody the personality of your business.
With mobile marketing, you have a lot of room to experiment and change your strategy. With so many different methods of reaching people on mobile phones and tablets, it's vital that you experiment to see what works. However, ensure that as you experiment, you're always tracking the results to give you a greater understanding of what works and what doesn't. The beauty of digital marketing is that there will always be data to back up your findings so use this to your advantage.
At Cuckoo, we're experts in mobile-first digital strategies and are always finding new and intelligent ways to connect with audiences on smartphones and tablets. If you'd like some help to make your business stand out in the highly competitive world of mobile marketing, email jennifer@cuckoodesign.com.
Surviving GDPR: How email marketing can thrive post GDPR
Throwback to this time last year, when GDPR struck fear into most (if not all) of us advertisers! With so many different views, theories and instructions about how to store and work with consumer data many of us not only spent a lot of time nursing headaches but also dreading the 28th May 2018. However, we survived and almost a year on, we've realised that there are many ways that GDPR has worked in our favour.
Firstly, many of us saw a daunting amount of unsubscribes and shrinking databases that made the thought of email marketing practically impossible. This was a scary sight to see, no one expected GDPR to have quite so much of an impact. However, looking back this wasn't as negative as we first thought.
Email marketing is by no means "dead" as everyone predicted, in fact, there are still close to 3 billion email users across the world. Having a huge cleanse of databases allowed us to ensure we were only contacting the people that were interested and likely to interact with our campaigns. Who knows if some of the email addresses we've all been storing for years are still valid or used? And what would be the point in contacting them if they weren't?
GDPR also gave us all a chance to grow our data again, using clever tactics and techniques to capture a new audience. New customers are more likely to be engaged and buy into what you're selling.
Although having a clear unsubscribe button on your email campaigns may feel like you're throwing customers away, it isn't as negative as we first feared. For example, if a customer stays at your hotel once they could start to receive marketing materials despite not visiting the area again. If they keep hearing from you, not only will they become annoyed that you're clogging their inbox, but your data will reflect someone that is unlikely to turn into a customer. If they unsubscribe easily, they'll think of you positively and potentially consider you for any future breaks.
GDPR has also given us the gift of being able to personalise our email marketing campaigns. One of the rules of GDPR was to gain a customer's consent for communications, which gave us the opportunity to ask which areas of businesses the customer would like to find out more about. This led to the segmentation of data, if a customer is interested in one specific service or product, they won't get bombarded with emails about every other service a business offers. Therefore, when they do hear from you, they will be more likely to pay attention! Plus, it gives digital marketers the chance to be more creative with their email marketing campaigns, focusing on specific topics instead of generalising and using creative techniques to grab audience's attention. This gives brands more opportunities to use email marketing to their advantage whilst increasing the relevance and usefulness of the messages that they send out.
Most importantly though, GDPR has helped to improve relationships between brands and customers by improving trust and transparency. In fact, 41% of consumers say the new rules have made them more confident about how brands treat their personal data and are less likely to question where brands got their email address from, which can only work in your favour. Having an open and clear relationship is vital, as trust is one of the main driving forces for customers. GDPR is about showing that businesses treat their customers' personal data with respect, do this and you'll naturally gain their respect in return.
Even after the dreaded GDPR deadline, 59% of B2B marketers claim that email is their most effective channel for revenue generation, and it doesn't look like this is going to end. If anything, GDPR has revolutionised email marketing and saved the reputation of the medium. In giving the consumer more control, digital marketers have gained new ways of delivering creative and effective campaigns to an engaged and informed audience so revenue isn't wasted.
At Cuckoo we generate creative and effective email marketing campaigns that can resonate and connect with a wide range of audiences. If you'd like to know more about how email marketing can help your business, contact jennifer@cuckoodesign.com.
Let's Get Personal: Why personalisation is the secret to success in 2019
With so many brands and businesses taking up digital methods of advertising over the past few years, it's becoming easy for consumers to feel overwhelmed and grow unresponsive to campaigns. However, there's a simple trick that will help you to spark their interest. In such a highly competitive market, there's one way to break through the noise of your digital marketing campaigns and that's getting personal.
When an experience is personalised, the user instantly feels a connection with the message so it's no surprise that they feel more inclined to take action. It's like the good old days of going into a shop and being greeted by your first name, it makes you feel valued and appreciated so why wouldn't you remain loyal? So, the question is how do we replicate this in the digital world?
Email Marketing
Email Marketing is on the verge of a huge comeback and if you can successfully personalise your emails, then you're already onto a winner. However, personalising your email marketing campaigns isn't quite as simple as adding someone's name. It's about getting inside the head of your customer and tailoring what you're offering to their needs. One of the easiest ways to do this is segmenting your database, so you can be sure emails are only going to people that are interested in that topic. But you can take it so much further!
What about giving treats and offers for their birthday? Personalising by gender? Or even personalising the offers based on previous purchases and enquiries? The possibilities really are endless, and the results are sure to be successful. The customer will notice the extra time, effort and consideration you've put in rather than emailing the same standard email to your entire database.
Social Media
Social media is all about being social (the clue is in the name) but you'd be surprised how many brands forget this. You should be using platforms to engage with your audience, responding to their queries and making them feel like a part of your story. Engagement is everything, and you're much more likely to see it on content that people can relate to and appeals to their needs. Plus, engagement on social media is a sure-fire way to start building up customer loyalty and developing a relationship with your clients.
If you're stepping into the world of social media advertising, you can use detailed targeting to really personalise your promotions. You can select very specific audience types and ensure that your ads are being seen by interested parties. Imagine you're promoting a baby clothing range, you can make sure that ad is seen by parents with children aged 0-3, their family and friends. Say goodbye to wasting that budget trying to find interested parties!
E-commerce Sites
If you sell products online, one of the easiest ways to personalise your website is to add recommendations based on previous purchases or website clicks. Whilst this sounds complicated, most website developers can achieve it with a simple plugin or basic coding. It will take minutes for website developers but will make a world of difference to customers. They'll feel like you really understand their needs, be able to see products easily and potentially buy more from you so it's a win-win!
Content Marketing
Finally, whether it's social media content, your email copy or a blog post, we can promise you a personalised approach will work wonders. Obviously, keeping within your brand guidelines is important but it's also a great idea to make your customer feel like you're talking to them directly. Where it's appropriate (particularly if you're aiming your work at a consumer market) try and use a more conversational tone of voice, explain things in a simple way and don't try to overcomplicate them. You'll see a lot more engagement and longer durations on your website. You'll become a more trusted and reliable source rather than someone that's constantly trying to sell or is trying to impress by using flashy industry terms.
If you'd like help personalising your digital marketing strategy, Cuckoo are ready to help! We're experts in website design and development, social media marketing, email marketing campaigns and content creation. Pus we'll take the time to really get to know your customers for the best personalisation techniques. Get in touch by emailing jennifer@cuckoodesign.com or calling 0161 660 8352.
2019: A new year of challenges for Digital Marketing
A new year brings new challenges to the world of digital marketing. Every year we see technologies advance, new trends emerge and customers change their attitudes to marketing materials. Yet year on year, one question remains, how do we attract and keep audiences' attention online?
2019 promises to be the busiest year yet for digital marketing. To help you make sense of the imminent changes we've put together our top marketing trends to watch out for in the new year.
Voice Search
Thanks to Siri, Google and Alexa more of us than ever are using voice search. In fact, it's predicted that 50% of all searches will be voice searches by the year 2020 so it's time to get on board.
Voice search optimisation is set to be one of the biggest challenges in 2019 so here are some things to consider. Local SEO and your location will play a huge part, ensure your opening hours, address and basic details are updated to easily answer any queries. You may also have to change your SEO keywords to be phrased as questions or more conversational, it's important that you try to mirror what your audience is searching for to make yourself easy to find!
Micro-moments
On average, people are spending 3 hours and 35 minutes on their phones every day and mobile devices are quickly becoming the most prominent way of getting online.
Micro-moments are a whole new "consumer behaviour" which is a reaction to the amount of time we're all spending on our phones.
In 2019, digital marketers will have to capture the attention of audiences within a matter of seconds. People want to make instant decisions like where to eat, what to do and where to go. To take advantage of this, the trick is to ensure that your brand is where consumers are searching for information like Google Maps, Amazon or top of a Google search.
Instagram Overtaking Facebook
It's no secret in recent years that Facebook has been on a downward spiral and now, as it becomes more and more associated with the older generation, it's time to take to Instagram! If you want to connect with younger audiences, you need to ensure you're creating dynamic visual content on both feeds and stories. With over one billion users, mostly under 30, this isn't a platform that you can ignore.
Video
72% of businesses say video has improved their conversion rate, so there's no use ignoring it! Whether you're posting a live broadcast to Facebook, updating your YouTube channel or creating captivating content, video is here to stay. With quality cameras smartphones and the ease of creating videos there's no excuse for avoiding it. Plus, the use of video can now significantly help your website's SEO getting you to the top of Google, so it's becoming even more vital.
Specialised Content
Good content writing is still one of the most important aspects of digital marketing, with Google recognising well written and informative content above all else. It's important that your content is readable, not repetitive and connects with your intended audience. Look closely at what your target market wants and specialise your content for your them as specialised material can see great results in 2019!
Personalised Emails
Despite the horror stories around GDPR, email marketing is and always will be an important way of communicating with your audience. However, generic emails don't have the same effect that they used to. Personalisation means that you can trigger your marketing to something specific, such as a reaction to a product that someone was browsing. You can also make email content more friendly less corporate to see exciting results. For many, email is the final nudge point before buying so it's important that you target the right people at the right time, in a way that feels unique to them.
Cuckoo can help you to stay on top of the digital marketing game in 2019. To find out more about how we can help you call 0161 660 8352 or email info@cuckoodesign.com
GDPR: The Start of Something Beautiful?
In every challenge lies and opportunity – or so the saying goes. Across the country four little letters have become synonymous with panic, dread and confusion. Yes, like everyone we're talking about – whisper it – GDPR. Contact lists across the nation have been decimated, much to the horror of marketing and communications professionals nationwide. But while we, at Cuckoo, are more than aware of the challenges GDPR presents, we believe it also has the potential to be a great opportunity.
Marketing has changed dramatically in recent years, and social media has been a huge catalyst in this. The days of sending materials out to unsuspected recipients in scattergun fashion thanks to data obtained in all manner of ways may well be over, which can hardly be a bad thing. Instead, social media allows us to go back to basics by building genuine relationships with our customers, but with far greater reach than ever before.
Social media marketing, if done correctly, can rebuild trust between companies and their clients. It can develop relationships through knowledge, creativity and honesty, which are significantly more rewarding and lasting than those of poorly directed mailshots or advertising by attrition.
So how can we maximise this potential and ensure our social media output is up to the task?
Targeting audience
Zoning in on different audiences might not seem like the best way to reach a lot of people, but that's the point. Say goodbye to all-encompassing posts and instead carefully choose who you want to focus on. Consider your audience carefully, ask yourself what you want your end result to be and where the best gains could be made, then work out who you need to be reaching out to in order to make it happen.
Creating killer content
Content is a term that is thrown around a lot these days. You may have rolled your eyes on constantly hearing that 'content is king', but it's kind of true, it's absolutely crucial. Your content is what will get people from the targeting we just talked about, to sealing the deal, whatever 'the deal' may be. With social media, you often don't get all that much space to get your message across, so you need to make every character count. The upside? Good marketers will create far less worthless content, which will only add to the perceived quality of your brand.
Engage, engage, engage
Where possible engage with your audience. Talk to people, create conversations, encourage discussion, put your experience to good use. Remind your audience that by choosing you they are not partaking in a faceless digital transaction, brands can have hearts and minds too. It's important to prove that behind the avatar you're great people with something really valuable and worthwhile to offer, and it would be smart to choose you.
So, although GDPR has limited your freedom to contact whoever you want, there's plenty of value in taking a more tailored approach anyway. When you do come into contact with new prospects – through paid reach, advertising or amazing content that just has to be shared – they will get a real sense of the who you are and what you stand for. If that gets converted into a connection, you'll know that you already have a relationship far more meaningful than any unopened mailout could create.
In a world of social media where does your brand fit?
Finding the right social media strategy for your brand can seem like a daunting prospect. With so many directions to go and best practise advise to follow, getting to know the basics first and foremost is key to any campaign.
Each social media platform comes with its pros and cons so it's important to be aware of them if you're going to have any chance of implementing a brand boosting strategy.
Before deciding where you're going to focus your efforts, you'll need to identify your campaign goals and most importantly your audience. A brilliantly worded tweet, a witty Facebook post or museum-worthy Instagram photo will mean nothing if it's seen by the wrong person.
Finding a powerful platform
Working out which social media platform will best suit your needs doesn't have to be complicated as long as you have a clear picture of what it is you want to achieve.
Do you want to create a social presence and build brand awareness? Are you looking to advertise via social media or do you want to generate leads and sales through content?
In addition to your target audience information, your answers to questions such as these will steer you in the right direction.
Here we'll look at four key channels, Facebook, Twitter, Instagram and LinkedIn, touching on their key demographics and features.
Facebook
With 22% of the world's total population already using Facebook and 400 new users signing up every minute, you'll find your target audience here somewhere.
While standing out amongst these 30 million daily active UK users may seem like a pretty big challenge, fortunately for brands, Facebook business pages do a lot of the hard work for them.
It's easy-to-use content creation tools, paid promotional opportunities and personalised page designs all make this the go-to platform for any business.
Simultaneously, Facebook's analytics/insights tools monitor engagement and allow you to assess the extent to which you're reaching your campaign goals.
In fact, it's almost impossible to keep track of all the pros Facebook can offer your business as they are constantly adding and advancing new features every single month.
Instagram
As visual posts have a 650% higher engagement rate than text only posts, if done well, a strong Instagram presence can do wonders for brand awareness.
Instagram boasts 700 million global monthly active users with the latest figure from eMarketer suggesting the current number of UK monthly active users stands at 13.7 million.
Just like its big brother Facebook, Instagram business accounts will provide you with real-time metrics on how your stories and promoted posts are performing and offer you insights into their engagement with followers.
Of its global user demographic, around 200 million say they visit at least one business page a day, with 60% of users reporting they'd discovered new products by using the platform. If you've got a product you want to show off, it really is worth giving Instagram a try.
If you're still undecided, you should know 75% of Instagram users took some sort of action, from visiting a website to making a purchase, after looking at an Instagram advertising post in 2017. (Hootsuite)
Twitter
While it's widely thought Twitter's popularity lies with the older population as platforms like Instagram, as well as Snapchat and Reddit are more widely used by younger age groups — the latest UK figures suggest Twitter use is actually booming among millennials.
A survey by eMarketer found 2.6 million UK users were logging on to Twitter in 2017, with 44% of 16 to 22-year-olds, 36% of 23 to 37-year-olds, 31% of 38 to 51-year-olds and 17% of 52 to 71-year-olds using the platform.
Like Facebook, Twitter's business pages offer the scope to produce meticulously tailored campaigns. Its ads manager helps you point your posts in the right direction and place them under the gaze of the right users by offering you time scale and audience targeting as well as a variety of promoted services to suit varying budgets.
It's particularly useful for small and medium sized business, with a report from Research Now and Twitter finding 93% of users following an SMB plan to make a purchase from them. A further 69% reported already having made a purchase from an SMB they follow.
LinkedIn
With 250 million monthly active users LinkedIn was recently recognised by the Salesforce 2015 State of Marketing report as the third most popular social media platform for marketers and B2B businesses.
In fact, 81% of B2B companies say they use LinkedIn for launches, compared to 71% who use Twitter and just 54% who use Facebook, so if you're offering a B2B service or product, LinkedIn could be the best place to focus your efforts.
LinkedIn offers your brand the chance to create an identity for itself in a professionals-only environment. In doing this it gives you a unique chance to network among other professionals and develop your existing relationships.
With the number of journalists, editors and influencers using LinkedIn daily, the right strategy makes it an unparalleled PR opportunity without the huge bill.
Need a helping hand getting to grips with your brand's social media strategy? Get in touch on 0161 660 8352 or email Jennifer@cuckoodesign.com – we have lots to talk about!
Helping the Homeless this Christmas with Barnabus
So far this winter, temperatures have already fallen below zero and ice and snow have settled on our roads and streets. Most of us can take shelter in the safety and warmth of our homes, crank up the central heating and snuggle under a thick blanket. However, according to a study carried out by Shelter, over 4,000 people in Greater Manchester are without homes this Winter, their shelter isn't safe nor is it warm. That's where Manchester homeless charity Barnabus comes in offering a lifeline to a staggering 600 visiting homeless and vulnerable people each week.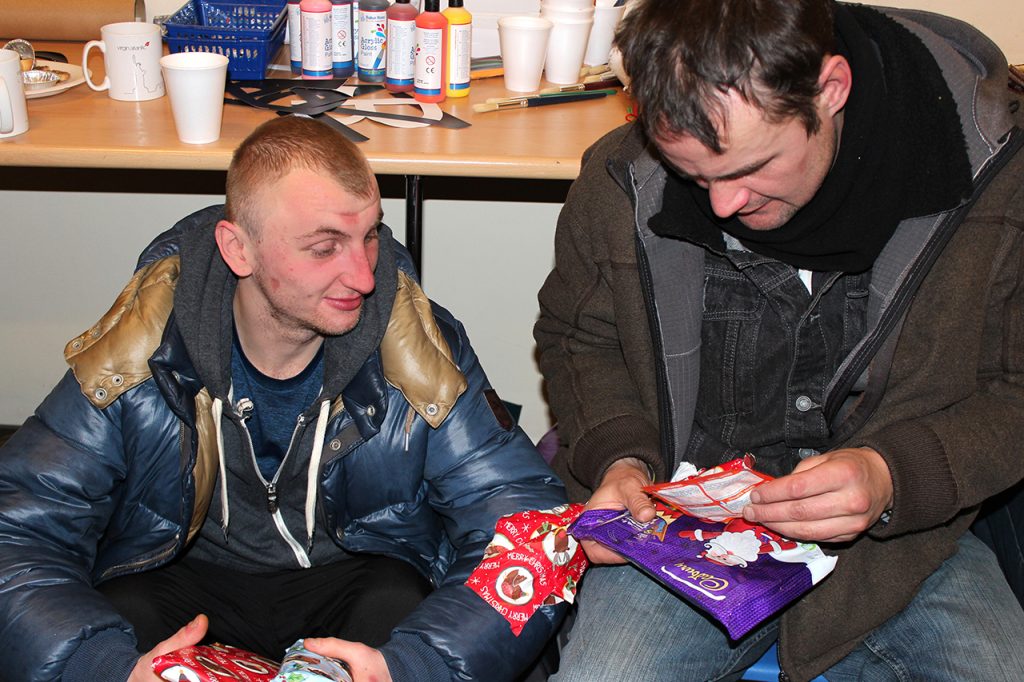 The Cuckoo team we were given the opportunity during the lead up to Christmas to work alongside the wonderful volunteers at Barnabus to host a creative workshop followed by a festive lunch at the Beacon Drop-In Centre on Bloom Street. Our dear friends at Chapel Press very kindly donated a huge vinyl banner on which we created a Barnabus themed Christmas collage. Working as one big team everyone contributed to the banner, whether it was a simple 'tag' or Christmas tree. We even had an Easter Bunny from someone!
Phil Rainey our musical Creative Director serenaded the room with some Christmas classics as well as lots of special requests, whilst we helped with the serving of food and hot drinks.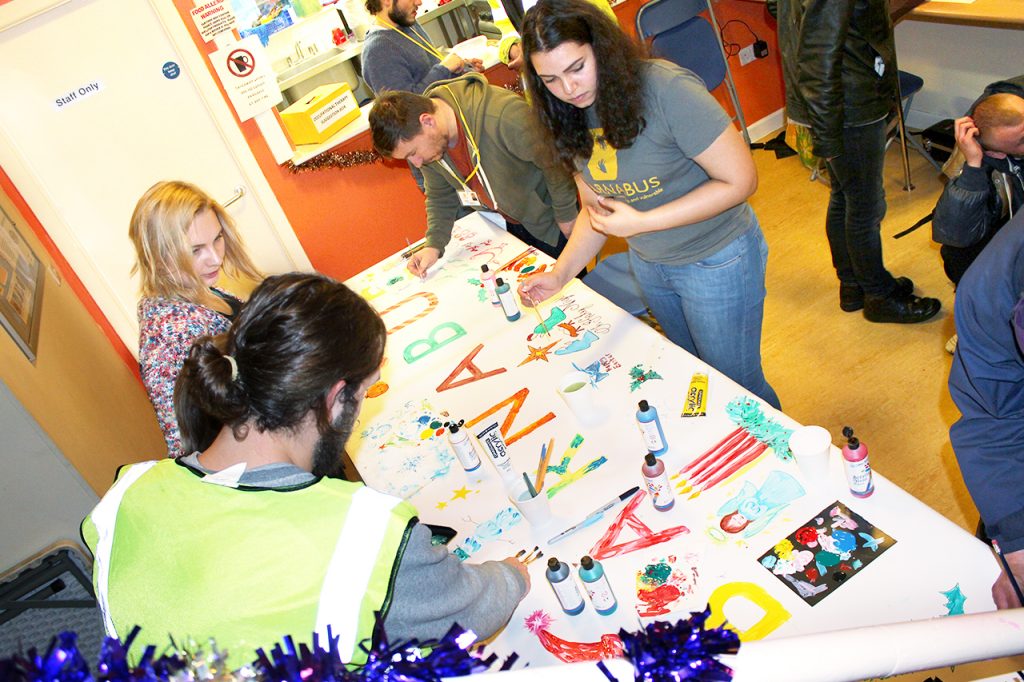 Barnabus was establish just over 25 years ago, starting out with one man walking the streets feeding the homeless in Manchester city centre. 25 years on and Barnabus are an award winning charity helping provide shelter, clothes and food for hundreds of people per week, but not only that, they engage and encourage those vulnerable people and this is where their support is truly life changing. The staff and volunteers stand out because their hard work is completely selfless, they truly are a credit to Barnabus.
You can watch the inspiring Barnabus film here.
We are honoured to have been invited into the Beacon, the whole team involved were very touched meeting the Barnabus team and those they help, we came away from the event feeling very humbled and determined to continue our help with this wonderful charity.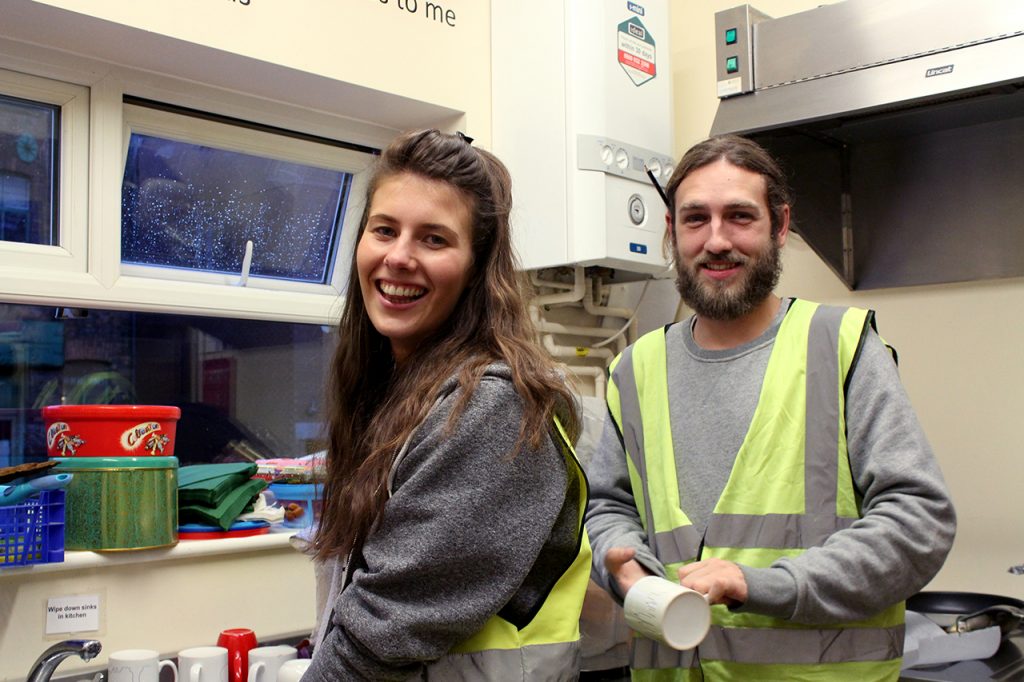 We will be adopting Barnabus for the whole of 2018, supporting them through fundraising, volunteering and donations. You can help us too via our Just Giving Page here.
From everyone at Cuckoo, we wish you all a Merry Christmas and Happy New Year!
TripAdvisor 'Trolls'… Restaurants Retaliate
Back in the days before social media ran the world, restauranteurs and hoteliers would wait with baited breath on the oh-so-important critics review of their pride and joy establishment.
Hospitality was a world where one man with a chip on his tweed donned shoulder could quite literally close a restaurant by giving a bad review, those days are seemingly changing… Enter TripAdvisor.
No matter how good your review in The Times, you will continue to sweat in out with the many, living with the constant threat of an amateur critic taking to their keyboard to tarnish your establishment simply because their triple cooked chips only tasted double cooked.
TripAdvisor, the world's largest travel site with 455 million unique visitors each month was once a site dedicated to providing travel advice obtained from trusty guidebooks and magazines. Today, TripAdvisor is a very powerful tool, or in many cases a weapon for diners and travellers, flipping the hospitality industry on its head.
From foodie enthusiasts to hotel hoppers and outdoor extremists, TripAdvisor offers a platform to educate yourself before going to a new restaurant or booking into a hotel. You can then share and rate you experience afterwards, however good or bad it might be…
Some will take pleasure in providing a glowing review after a great experience. others will equally relish in providing a tell all recount of their 'vile', 'terrible' or 'poor' experience. But where do we draw the line between providing a fair review to warn others about a bad experience and just plain slander?
In today's world, if you own a hotel or restaurant you have the lovely threat of TripAdvisor dangling over your head, where you only have to serve a guest fish that smells of… fish to receive a defamatory review. Did you know that 30 percent of businesses spend between £11,000 and £20,000 a year in attempts control harmful online comments, and 18 percent spent a staggering £30,000 – this may be par for the course for big brands but for smaller businesses – who live or die by a few tables a week, it is a harder pill to swallow. Dishing out freebies and discounts is incredibly damaging to their bottom-line. How can this unfairness be balanced?
We are now seeing a trend emerge in restaurant owners, hoteliers and chefs taking to TripAdvisor to hit back at their critics; High Rocks restaurant had enough and took it one step further taking legal action against a woman who left three one star reviews on their page, after discovering that one of her alleged visits didn't in fact happen.
Businesses suing their customers is the more extreme and expensive route, the majority opt for a wordy response injecting humour, whit and just enough arrogance to not only humiliate and shame their reviewer but to provide entertainment to their loyal followings and anyone who enjoys as good roast. Some even go viral and attract media attention.
Earlier in 2017 celebrity chef Andrew Kojima, after receiving an unfavourable review from a customer, took to TripAdvisor to publicly scold his critic in a 700 word response saying, "It feels like you came to my house, told me that my children were nice but dim, that you didn't like my décor, that my wife was plain and that I am going to die soon and won't be missed" Many responses are a little more aggressive… Gary Usher who is the owner of the highly acclaimed Sticky Walnut in Chester hit back saying "you're no longer welcome in any of our bistros again."
TripAdvisor has come under fire with a surge in lawsuits and the British Advertising Standards Authority ruling that the site should not suggest that all its reviews and writers were honest, real or trusted. They have changed its slogan a few times from "Get the truth. then go" to "World's most trusted travel advice" to finally "Reviews you can trust.". The popular site has a task on their hands to try and save the integrity of the site.
In the meantime, we can all enjoy a good read while TripAdvisor quickly becomes the worlds more popular blog…
At Cuckoo, we know how a negative comment or review can damage a brand or business, we take a very strategic approach to monitoring this on social media. If you would like to discuss your social content strategy get in touch on 0161 660 8352 of email Jennifer@cuckoodesign.com
Here is why you need to prioritise culture in the workplace!
At Cuckoo we know that our best work is produced when culture is kept at the forefront of the agency, we've worked very hard over the past 3 decades to establish a great working environment and culture to get the absolute best out of our people.
To us the definition of culture is how we bring our lives into the workplace and share our views and true selves to the wider team, culture cascades down from leadership, it floods through the agency by treating our people with respect and fairness, creating a safe and open environment where people love to work.
Historically, agency life has gained a reputation for being an intense and draining career path, where people get burnt out from long hours, demanding clients and high pressure, this is to some extent true, however the landscape is changing, progressively agencies are becoming a lot more focused on staff retention and care. Creating a great place to work is as much a priority for some as adding blue chip clients to their belt. At Cuckoo we whole heartedly believe in quality over quantity, we work hard from 9am to 5.30pm, we are very organised, we brief well, we review well and we know our stuff. Most importantly we engage our staff, we brief our team on projects they believe in and enjoy, when staff are fully engaged by a project and feel valued they produce their best work…for us that is utopia.
What is workplace Culture?
Culture is an understanding and acceptance that every person in the agency is unique and valuing them for their differences. Happy teams who work well together and respect each other, create a positive energy and culture that spreads through the agency, this is what allows us to produce great work day in day out.
Wellness and work life balance
Wellness, a term that has been thrown around the business world a lot over that past few years in all sectors. How do you truly define wellness? Each individual will have a unique idea of what wellness is, whether it's getting out of bed at 5.30am to do yoga before the kids get up, meditation or playing guitar after hours. It is important to break people away from the computer screen and incorporate wellness into the work day to day. Maybe it's going for a 10 minute walk or joining in a painting session to re-wire and revitalise the mind. Giving your team the resources, freedom and tools they need to create their own balance within the workplace is key; providing fresh fruit, a dedicated room for leisurely activities, or encouraging staff to take a full hour lunch break. Work life balance and wellness of mind is ever more important today.
How do we bring wellness and culture into our team?
Having a pool table or buying an office dog is not however going to automatically instil culture and wellness of mind into your workplace. It's about communication, support, flexibility and creating opportunities for your people to be themselves. One of the consequences of modern life is that we are never really out of office, we are always connected, this can have a negative effect on the work life balance, especially for those who work flexi-time or from home, as the lines are blurred between home life and work life.  One of the most effective things you can do to create a positive culture within your team is to simply show your team that you respect their free time and trust that they will do their best work without the added pressure.
Cuckoo welcomes three new members to the team!
Rebecca,  Siobhan and Dawn all joined the Cuckoo team this summer. Let's get to know them…
Rebecca graduated last year with a degree in Fashion Design, however after identifying that Marketing was her calling she joined Cuckoo as Agency Assistant.
Secondly, our newest Creative Producer Siobhan.  After wowing Phil in her interview with an outstanding portfolio, she was an obvious choice for the Cuckoo team.
Finally Dawn, after gaining 3+ years of social media experience in-house she journeyed to the agency world as Cuckoo's newest Social Media Executive.
We asked the newbies a few questions to find out what makes them tick…
How did you end up with us at Cuckoo?
 Rebecca:
'Since leaving, I struggled to find my place in the industry and coming from a creative background, I was in the search of something new. Along came Cuckoo with a brand new career opportunity which took my eye and here I am.'
 Siobhan:
'I moved up from London and was seeking new opportunities in Manchester. After seeing my portfolio Cuckoo invited me in for a chat. To speed up the interview process I was given a design task to do over the weekend, I guess that they liked it as now I'm here!'
 Dawn:
'Since leaving college I've worked within social media. Notably I was the in-house Social Media and Content Marketing Executive at alldayPA.   When an opportunity at Cuckoo arose, I was the first to apply. I'm rather excited for my time here. After all, we're all a little Cuckoo.'
 What skills will you bring to Cuckoo?
 Rebecca:
'With Cuckoo being a very busy marketing agency, organisational skills are key and so far I think I have demonstrated this to allow the team and the agency to run smoothly.'
 Siobhan:
'I specialise in branding and I have three years' experience working on property branding and marketing in London. I also have learnt a bit of coding in my spare time.'
 Dawn:
'Firstly, social media. I've been in this field now for almost four years, and both my knowledge and experience I believe will be a great asset to the team. Secondly, my creative thinking. With a degree in design futures, I love coming up with creative yet practical ideas.'
 What's been the best part of working for Cuckoo so far?
 Rebecca:
'The best part of working at Cuckoo is the team! Each and every team member are friendly and approachable and always keen to answer any questions.'
 Siobhan:
'A great variation of work!'
 Dawn:
'The people. They have all been so welcoming and lovely. And of course, the end-of-the-week wind downs… can't beat a bit of fizz on Fridays!'
 Do you have any stand out moments so far to date?
 Rebecca:
'I think the stand out moment so far would be the amazing leaving present the team got for one of our colleagues who sadly left in my second week. Instead of just the ordinary card and wine present, they took it to the extraordinary and bought her a hamster. This gesture just shows how kind and thoughtful the team are.'
 Siobhan:
'I loved working on Riverside House, I got to play with type, layout and colour to create something unique.'
 Dawn:
'I've only been here just over a week but I would have to say being involved in the teaser campaign for the up-and-coming restaurant in Manchester. It's great to see the team's excitement around the launch.'
 Describe yourself in three words.
 Rebecca:
'Determined, Hard-working & Bubbly'
Siobhan:
'Passionate, Hard-working & Loyal'
 Dawn:
'Creative, motivated & rigorous'
 We are excited to see how our new team members integrate into the team, our summer party will be the first ice breaker!
Check out the rest of the team
Is sponsorship and product placement replacing traditional TV advertising?
Traditional TV ads no longer monopolise the advertising arena, as a result; product placement and other forms of sponsorship marketing are becoming increasingly popular and effective.
Viewing habits of consumers are changing, people are spending more time on ad-free services, on demand and streaming.
So, what is sponsorship marketing?
A form of marketing that takes a more intimate approach, attempting to garner deeper connections and interactions with audiences thus making it more successful. Examples include; sport sponsorships, celebrity endorsements and product placement. Trust is developed through positive associations, for example, a customer is more likely to buy a beauty product if an influential YouTube blogger has used and recommended it on their channel. Despite the fact that the influencer has been commissioned to test and recommend the product, the integrity and trust has already been earned through previous recommendations and reviews. It takes on the form of word of mouth which generates twice the sales of traditional paid form advertising.
Read our blog on Infuencer Marketing
This is no different for TV.  Attracting 1.25 million viewers in the opening episode,the ever popular and addictive show Love Island is a prime example of the opportunities brands have to mass market their products. Beauty retailer Superdrug recognised an opportunity in the ITV2 show.
Using product placement and sponsorship, Superdrug ensured only their own brand products would be used by the contestants, increasing brand awareness and helping to develop brand trust. Not only did they identify the opportunity to reach the millions of viewers the show attracts, but also that these individuals are generally of similar core demographics, to which the brand aims to attract.
Simon Comin's, Superdrug Commercial Director suggests this method showcases the Superdrug range at a prime television time. With the show being set in a luxury Spanish villa, many of the products used by contestants are holiday focused, making the advertisement perfect for this time of year.
Product placement has been recognised as a successful tool within the entertainment industry as early as 1919. In many scenarios the product placement is integral, well known products are often crucial to the credibility of a real-life narrative, However in other cases the product becomes part of the story, giving iconic standing to the brand. A perfect example is Aston Martin, the luxury car brand became a pioneer when they signed a deal with the world famous super brand that is James Bond in 1964!
How do brands get it right?
It's easy for products placements to look contrived, so how do brands integrate tactically and organically?
Well the idea of immersive integration has emerged, defined as a 'highly creative hybrid that fuses content and commerce by making brands intrinsic elements of the drama' (Adweek, 2014). An approach which will appeal to viewers more.  Reducing risks of compromising the integrity of the content of the program and being obvious and even distruptive.
So, how effective is product placement? And what does this mean for brands?
 A study of 2,000 UK adults by Ofcom found that only one in four adults recognised product placement within television programs and only 14% knew that the 'P' symbol indicated product placement. Do these figures mean shows such as Love Island are wasting time, money and efforts on product placement? Or have they seen a considerable increase in sales since the launch of the ITV2 show?
Superdrug said they saw a rise in pre-tax sales by 41% in 2016, recognizing that consumers interest in celebrity beauty contributed to this. They also suggested that the success of own brand products was another factor, which suggests this year's campaign is clever, combining own brand products with celebrity like personalities on the show.
With programmes such as Love Island maximising the opportunity for product placement, others are taking a different stance. Channel 4's, The Bake Off have vowed to ban product placement. With aims to honour the integrity of the show, instead they have partnered with two big baking brands; Dr Oetker and Lyle's golden syrup.
Need a helping hand getting your brand's message across? Get in touch on 0161 660 8352 or email Jennifer@cuckoodesign.com – we have lots to talk about!
Influencer Marketing: Shifting the creative power balance
How can brands strike the perfect balance when investing in Influencer Marketing?
A new kind of creative power struggle has emerged thanks to the increased impact of influencer marketing.
A study by McKinsey found that "marketing-induced consumer-to-consumer word of mouth generates more than twice the sales of paid advertising".
The problem? Just how much creative freedom should be handed over to an influencer when it comes to brand promotion.
Should the product remain the main feature of influencer content? Is this all that's needed get the most out of the campaign? Or should influencers be given creative freedom to market the product to their followers in a way that comes across as authentic and natural?
A recent survey by Crowdtap found bloggers actually value creative freedom being handed over to them more than the money they pocket – but it raises the question of whether it's really worth relinquishing creative control.
An increase in scepticism amongst consumers over traditional company-driven ads is paving the way for this shift in creative power.
Using an influencer in a brand's marketing strategy side steps this problem altogether. It's a sure fire way to engage with followers in an authentic, natural and unforced manner. Above all, the influencer will reach out to their fans in a way that attracted them to follow in the first place.
As InstaBrand's founder and CEO Eric Dahan puts it: "Authenticity is the currency of influence."
To get the most out of influencer to consumer engagement the conversation has to come across as organic and avoid the pitfall of the influencer looking like a brand puppet.
It's a social platform after all so consumers aren't expecting the brand to be talking at them. It's about informing, entertaining and engaging in place of the direct sell of traditional ads.
Some platforms do exercise power over influencers to ensure their posts aren't misleading in any way.
Instagram guidelines state sponsored content must be accompanied by the #ad. And it seems they are more than willing to uphold these regulations after banning a post by makeup blogger Sheikhbeauty for good when she failed to add the hashtag to her post promoting Flat Tummy Tea.
However, even when flagged as an advert, sponsored content can be just as effective at capturing its audience.
Influence Central has found 83% of consumers find the product recommendation more authentic than traditional media, when it's communicated to them by a blogger or social influencer.
Making an influencer part of your strategy doesn't mean surrendering total creative control over a campaign but instead finding a creative power balance that falls around the 70:30 mark.
Choosing an influencer that reflects the values of your business is key and increases confidence when handing over creative freedom – as does setting out all your terms and expectations before coming to an agreement.
Influence Central found that 92% of consumers have purchased a product because of an influencers recommendation
Of course other things to consider when choosing an influencer or blogger include reliability, audience size and existing online marketing expertise.
Where will to go from here?
The future of influencer marketing looks pretty bright with forecasted trends for the platform predicting it will become integral to many online marketing strategies.
But as the platform becomes more and more popular, it's important to look beyond an influencer's online following and target content down to individuals' specific interests and needs.
Audience size will remain crucial but millions of followers are no longer a pre-requisite for campaign success.
The focus is starting to fall on influencers and bloggers with "niche expertise" as campaigns look to content personalisation to maximise movement.
Influencers that stay true to their main audience and retain their authenticity while successfully balancing promotional duties are by far the most valuable to your brand.
Other influencer trends on the rise include demonstration videos, geo-targeting to maximise "local influence" and the use of video over photo. (See our latest blog on the video content takeover)
Need a helping hand getting your brand's message across? Get in touch on 0161 660 8352 or email Jennifer@cuckoodesign.com – we have lots to talk about!
The age of interactive content marketing
Ever wondered what your favourite pizza topping says about your personality?
Or which Disney character would be your best friend? We've all engaged with some form of interactive content and it's these attention grabbing marketing tactics that are revolutionising the way brand's are pushing their content online.
Interactive content marketing can be anything from a quiz, poll, survey or calculator – a campaign with the key aim of increasing engagement and reaching out to consumers in a way that requires them to act.
The beauty of interactive marketing is that it makes a campaign instantly more personal and tailored to individual consumers, offering them an insight without making them feel like they are being directly targeting by a brand. It's a unique experience.
The appeal
Interactive content has revolutionised how brands appeal to consumers. Many now offer tests on social media to find your perfect fit of jeans or where to take your next holiday. They are often funny and lighthearted and keep the consumer entertained incorporating a call to action at the end with the offer to buy.
Services providing online assessments or calculators have also become pretty commonplace when it comes to marketing a service. Mortgage calculators or loan affordability assessment tools, for example, give consumers an instant personalised service and allow brands to capture their interest while they offer their information. The tool effectively sells a brand's service and its benefits in a non intrusive way which is proven to lead to higher conversion rates.
A survey by Content Marketing Institute found 93% of content marketers agree interactive content is effective at educating buyers.
Experimenting with interactive content
Interactive content is not only something to watch this year as one of 2017's prominent marketing trends but brands are experimenting more and more with it and using it to take their content to the next level across all sectors.
Video marketing is a platform which lends itself exceptionally well to innovative interaction with consumers as it allows users to physically touch or click as opposed to simply watching. Others offer an even more personal experience by allowing the consumer to affect the outcome.
81% of content marketers agree interactive content grabs attention more effectively than static content
Skittles have executed it's use to perfection and moved away from static video advertisements in unique and entertaining ways.
Their Skittles: Touch The Rainbow campaign allowed consumers to interact with the ad by placing their finger on the screen with amusing results. In one version the viewer's finger was licked by firstly, a cat, and later a bearded man. While another featured a Princess rubbing her nose on the spot the viewer's finger touched the screen.
The campaigns quickly racked up over 10 million views on YouTube.
The Skittles follow up took interaction to the next level. Viewers could decide the action of a teenage boy in his grandmother's house surrounded by fragile ornaments.
As it becomes increasingly difficult to engage consumers simply by using fresh information, online interaction is a viable and effective solution to the problem. It holds consumer attention and gives them an enjoyable experience with the brand resulting in a longer lasting impact.
Another example of innovative interactive video use was Hot Wheels' online racing game. The video advert allowed players to select, customise and drive their own Hot Wheels car, It gained the brand over 20 million views.
A survey by Content Marketing Institute found 79% of content marketers agreed interactive content can have reusable value, resulting in repeat visitors and multiple exposures.
It's clear the benefits of an interactive content campaign – in comparison to that of blogging or other traditional online content – are unparalleled. However, producing effective campaigns can be a time consuming and often costly process if brands don't come equipped with the expertise to design and develop them.
The cost?
Interactive marketing is a step up from traditional content marketing requiring not only optimised and exceptional concepts but the ability to build these interactive experiences and invest in their development.
With this in mind, services to aid brands with the evolution and implementation of their ideas are becoming increasingly popular and ensure the effective use of interactive tools.
If you want to take your content to the next level or fancy a chat about how interactive marketing could benefit your brand please don't hesitate to get in touch on 0161 660 8352 or email Jennifer@cuckoodesign.com.
Why short-lived content means BIG brand impact
All Hail Short-lived Content
After being valued at $28 billion following it's public trading debut earlier this year, Snap Inc, the company behind picture messaging app Snapchat, propelled the importance of short-lived content marketing even further into the spotlight.
Just why the trend is on the up is pretty clear. The service draws in millions of millennial and generation Z users per day who crave instancy and immediate action. They rely on mobile content to entertain, inform and engage with their favourite brands – making mobile-first apps like Snapchat and Instagram their go-to platforms.
Ephemeral content gives the brand just one chance for impression to conversion.
Fortunately, thanks to the fresh and authentic nature of the platform, and of course, it's millions of daily users, such conversions are happening every second.
The instantaneous content demands audience engagement. Not only that, it's also one of the go-to platforms for influencers and bloggers, as well as being a direct brand channel.
70% of marketers claim video produces more conversions than any other content and HubSpot stats show 4x as many consumers prefer watching videos about products than reading about them.
Ephemeral posts give the impression of being off the cuff and unrehearsed avoiding the pitfall of users feeling targeted by over-edited branded content.
The spontaneous element to short-lived media is it's driving force.
Whether it's splashing out on a sponsored filter, posting witty one liners, funny videos or informative tutorials – the world's biggest brands and celebrities, from Kim Kardashian to HubSpot and even Nasa – are all maximising on the power of Snapchat.
Obviously, there are some shortfalls when it comes to using short-lived branded content. There isn't much room for editing and they have to be kept brief which requires brands to post original content more frequently.
But it's the impulsiveness of the posts that leads to quick conversions and sales. The idea that an offer, idea or informative video requires immediate action before it disappears.
Instagram has already maximised on short-lived content by following in Snapchat's footsteps and allowing users to post timestamped stories that disappear after 24 hours. The notion of a fleeting moment after which the content will be lost drives views.
In 2015, Facebook founder and CEO Mark Zuckerberg released figures showing the site generated 8 billion video views daily.
While Snapchat had 15 times less users at the time – it was hitting similar figures of over 7 billion.
Now, the app boasts 150 million daily active users who watch 10 billion videos per day as well as sharing 9,000 photos per second.
After mirroring the core features of Snapchat on Instagram last year, Facebook has also now adopted the timestamped stories model on its news feed and it's almost identical. Just like Snapchat it allows users to post a story for 24 hours or send the content to specific users via the direct feature. Users can reply to the content and replay until the conversation ends and the video or photo disappears. They've even added similar promotional filters – although for the time being Facebook will only offer a few branded filters after teaming up with 6 film studios on an experimental basis. For now the content is limited to personal use without story feeds from brands, advertisers or celebrity pages.
The impulsive nature of ephemeral content combined with the effectiveness of video marketing underlines just how powerful using short-lived content platforms can be for brands.
If you need a helping hand with your brand's video content please don't hesitate to get in touch on 0161 660 8352 or email Jennifer@cuckoodesign.com – we have lots to talk about!
Video Marketing Is Everything: Lights, Camera, Action!
Why video content should be leading your Marketing activity.
They said a picture is worth a thousand words, now they say a video is worth a million.
Video content can propel anyone and anything to new levels of internet and global stardom. So, if a clip of a cat dressed like a pirate can amass millions of views in just weeks, then all you really need is a unique and genuinely brilliant idea to send your brand soaring into the viral stratosphere. Pretty simple really.
According to Cisco, By 2017 video will account for 69% of all consumer traffic, fortunately a video campaign's brand-boosting power is now unparalleled even if it doesn't reach viral realms. It has metaphorically catapulted itself into the forefront of all digital marketing trends, therefore should be factored into your marketing strategy immediately.
So what are the defining features of successful video content?
Engagement is key if the campaign is to make any traction across the web. It's about the story and encompassing message rather than the sale so if the video answers yes to one of the following questions – Will it entertain? Will it inspire? Will it teach? Then it's usually on the right track.
What makes video content so vital?
Why? Because consumers are more likely to remain loyal to brands that they follow on social media. An Animoto survey found that 76.5% of marketers and small business say video marketing has had a direct impact on their business while 64% are also more likely to buy a product online after watching a video and 71% of consumers who feel brands have offered them a good social media experience are likely to recommend it to others.
Emerging marketing trends
Many brands at the forefront of video marketing are also trying to up their influence across the web by capitalising on the latest video features across social media platforms. According to HubSpot, Facebook users are now spending 3x more time watching live videos than any others on social media. Then there's the hot-topic of live video, which is now a feature on Instagram, and Facebook not to mention social media maverick Snapchat – which draws in 150 million daily users!
According Magnifyre, 29% more people viewed a 360-degree video than the same video in standard format, however don't throw standard format video out just yet, both standard format and 360 videos can now be turned into an interactive experience. Take consumer giant Philips' 'Designed to Play' campaign executed this concept to perfection. Their ad showcased their Click & Style electric razor by inviting consumers to select their favourite facial hair styles out of 6 options.
The power of social media shares
Google Android's 'Friends Furever' campaign was another video marketing genius at it's finest. Jumping on the uber clickable 'animals doing cute things' trend, their clip of unlikely furry pals was shared over 6 and half million times making it the most shared ad of 2015.
Money doesn't always matter
Massive sharing and engagement potential doesn't require a massive budget, just a little social media savvy-ness. After all, Facebook alone generates around 8 billion video views per day.
Take this ad for US clothing company Chubbies for example. It's four unlikely racers – adults dressed as Super Mario characters – take part in a tense Mario Kart-esque race San Francisco's Lombard Street – or as Chubbies describes it the 'crookedest street in the world' – chucking banana skins in each others' paths.
The campaign saw off competition from big budget video ads by Intel, KFC and Amazon on it's release hitting 17.2 million views in it's first 7 days, not to mention 340,000 Facebook shares alone in it's first month.
Campaigns can fall far from going viral but their ever-increasing impact on brand growth only serves to emphasise why video content needs to be at the very top of the priorities list this year.
2016-2017 has been Cuckoo's busiest time to date when it comes to video, so if you need a helping hand with your brand's video content or overall strategy get in touch on 0161 660 8352 or email Jennifer@cuckoodesign.com – we have lots to talk about!
Financial institutions and trust in the digital era
One of the most notable side effects of the financial crash of 2007/8 was an ongoing collapse in public faith in experts and institutions per se, with the banks at the centre of the crash being placed at the epicentre of this crisis of trust. Although steps have been taken in the years since in an attempt to alter the culture of banking and thus the public perception – steps such as the creation of the Banking Standards Board – perhaps the greatest opportunity lies in fully embracing the digital revolution which, having transformed sectors such as retail and travel, is impacting with increasing force upon the previously sedate world of financial services.
Customers have an abiding faith in banks abilities to safeguard their digital information.
Some good news came in the form of a survey recently carried out by Capgemini's Digital Transformation Institute, which found that customers have an abiding faith in banks abilities to safeguard their digital information, even if this isn't shared by the banks themselves. According to the survey, which involved 7,600 consumers and 180 senior data privacy and security professionals based across Europe and in the US, 83% of consumers trust their banks cyber security systems, whilst only 21% of banking executives share this confidence. Furthermore, 3% of consumers believed their own bank was likely to have been the victim of a hack, whilst the genuine figure reported was 25%.
There are two ways in which banks can leverage this residue of good faith. The first – and this is a long term issue – is to dramatically bolster digital security. In the age of Big Data the amount of information which a financial institution can gather and store in relation to every customer is all but infinite, and will shift even further in this direction as the move towards a genuinely cashless society gathers pace. Even if we live, as is often claimed, in a 'post privacy age', financial details are still one aspect of life which the majority of people wish to keep strictly to themselves, and the kind of data breaches we've witnessed in recent years could become deal breakers for many consumers.
Banks have to be ready to embrace innovation in order to meet customer expectations.
Whilst addressing the issue of security, banks have to be ready to embrace innovation in order to meet customer expectations. Digital technology has allowed newcomers such as Uber and Airbnb to disrupt the spheres of transport and accommodation and the established banks run the risk of being similarly usurped by technically savvy newcomers if they don't rise to meet this challenge. The fact is that consumers are now demanding the convenience and personalisation offered by the likes of Uber in all walks of life, and banking businesses around the world are innovating to meet this demand.
In Nigeria, for example, Social Lender is filling the gap left by a paucity of standard credit facilities by offering credit on the basis of clients' social media profiles, providing loans in the form of cash from a bank of mobile funds. Or, as they're tagline puts it: 'Get rep, get cash, stay fly'.
Consumers are now demanding the convenience and personalisation offered by the likes of Uber.
Idea Bank, of Poland, has pounced on the Uber model in a strikingly literal sense, by offering its' customers a fleet of mobile ATMs running in major cities such as Warsaw. Mainly used by business customers to deposit the days takings without the risk of carrying cash to the nearest bank branch, the ATMs can be 'summoned' via a smartphone app and will arrive at the chosen destination within 10 minutes. According to the bank, customers deposit 3 times more via mobile ATMs than was the case at branches, and plans to expand the number of mobile ATMs have already been made.
Perhaps less strikingly innovative, but still indicative of financial institutions readiness to embrace digital technology and social media, are the Reddit style 'digital community' created by Tesco in the form of the Your Community site, and the 'Digital Eagles' campaign run by Barclays, which aims to push back against the distrust some customers might feel of digital banking by offering practical help to older people and youngsters.
Another overseas innovation worth noting is the Clever Kash 'cashless moneybox' launched by New Zealand bank ASB, which allows parents to load their children's digital moneybox up with coins flipped across from their own mobile device, thus combining convenient banking, the internet of things and financial education.
The required blend of convenience, trust and connectivity has been showcased in recent years by PayPal. The work in question has run along two lines – branding and service provision. PayPal services have been tailored to meet the financial, social and lifestyle demands of consumers, and the branding has reflected this focus. The use of branding to develop trust and a two way relationship with consumers will become increasingly important, offering a digital version of the old fashioned and much missed concept of the local bank manager with direct knowledge of each customer. Utilising social media in order to create this kind of rapport will require the kind of expertise offered by Cuckoo Design. Having worked with financial institutions at the same time as pioneering the transformation of the digital landscape, we're perfectly placed to help financial institutions craft an identity in tune with the demands and expectations of contemporary consumers.
Need help communicating your message? Get in touch on 0161 660 8352 or email Jennifer@cuckoodesign.com – we have lots to talk about!
The ghost of Christmas dinner, past, present and future
We all know what Christmas dinner's about don't we? Roast turkey, roast potatoes and all the trimmings, including those (Brussel sprouts, roast parsnip) which nobody would ever bother about during the rest of the year. Oh, there might be the occasional variation – nut roast for the vegetarians, cranberries used in various innovative ways and whatever Nigella suggested in her last series – but Christmas dinner has always been exactly the same hasn't it? And that includes the jokes in the crackers.
Well, like many 'traditional' British concepts (things like respecting the Royal family for example) the standard Christmas is actually a fairly recent invention, at least within the larger sweep of history. Take a look back in time and it's clear to see, from surviving menus and recipe books, that the banquet set before yuletide revellers during the medieval age, for example, was vastly different from what we're due to sit down and enjoy in a couple of weeks. Bearing that in mind, it's also worth spotting the more recent additions to the standard Christmas table and predicting just what we'll be sitting down to eat in the company of the ghost of Christmas future, when our paper hats are actually holograms and the roast turkey was produced from scratch in a laboratory (only one of these suggestions is actually a joke).
The standard Christmas is actually a fairly recent invention, at least within the larger sweep of history.
When considering the kind of Christmas feast which used to be served up in the past, it's surely best to go back to where it all started, which is to say Bethlehem. Back then, of course, Christmas day was known as 'That bloke who was born in the cattle shed's birthday' (not really, lest that cast doubt upon the rest of the historical revelations contained herein), and a typical Christmas dinner might consist of any or all of eggs in sour cream, fresh green salad, gingered prunes, spiced cider, Persian cream ring and ginger cakes.
By medieval times things were beginning, in some respects, to resemble a meal we might recognise today. As with most aspects of mediaeval life, the key factor was not what year it was or whereabouts in the world you were, but rather the vital issue of whether you happened to be a stinking peasant or not (that's not an insult, even the King stank back in mediaeval times).This was when the big roast bird started to put in an appearance, generally in the form of goose or woodcock or, if you were lucky enough to get permission from the King, a swan. The rich would also tuck into venison for Christmas dinner with the less palatable bits – heart, liver, tongue, ears and brain – collectively known as 'umbles, being tossed to a passing peasant for them to bake into an 'umble pie. Hence the traditional saying 'Don't bother, I'll get a pasty from Greggs'.
By the time we reach restoration England, the Christmas feast served in a household wealthy enough to really go for it was spectacular enough to make the modern version look like a model of restraint and moderation. Listing an entire menu surviving from the year 1685 would take the rest of this page, but highlights include oysters, stewed broth of mutton marrow bones, a pottage of caponets (me neither), a swan roast, a haunch of roasted venison, a dish of chickens in puff paste, two geese, two capons and a turkey. And that was just the first course. (That's not a joke, either. The second sitting included most of the edible cast of 'The Twelve Days of Christmas', a dish of larks, sturgeon and powdered geese jellies).
In recent years the three bird roast has begun to make an appearance on more Christmas tables, consisting of a turkey rolled around a duck and then a pheasant, before being stuffed with pork, or a goose combined with a chicken and a pigeon. Clearly, if we presented this to one of our ancient ancestors it would seem less like a wild extravagance and more like an hors d'oeuvre.
Looking to the future, many experts predict that every house will soon own its own 3D printer.
Looking to the future, many experts predict that every house will soon own its own 3D printer, and that this will be used to 'print out' an entire Christmas dinner downloaded from the chef of your choice. There are two flaws with this vision. One is that the chef of the house working themselves into a red-faced frenzy of stressed out incoherence is as much part of the fun of Christmas day as putting up with an ageing uncle who keeps making offensive remarks and then telling you not to be so PC. The other is that domestic 3D printing is one of those things – like jet packs and genuine hover boards – which always seems to be just a few more years down the track. Further into the future, scientists making doom laden predictions based around the collapse of world farming and the need to turn to eating insects for our protein (a perennial favourite which has yet to make it any further than the bush tucker trials), foresee a time in which all 'meat' will be produced in the laboratory, the fish course will consist of genetically modified 'superlobsters' or a tasty plate of smoked jellyfish and the jokes in the Christmas crackers will still be the same. Whatever the ghost of Christmas future is cooking up for us, we here at Cuckoo have already booked a seat at the table and are set to tell the world all about it. And that includes the fact that Brussel sprouts will still not actually taste very nice.
Need help spreading the word of your brand? Get in touch on 0161 660 8352 or email Jennifer@cuckoodesign.com – we have lots to talk about!
Clean living… Oh how the times (and trends) have changed!
It can sometimes be surprising to consider the things which are controlled by the whim of fashion. The height of hemlines, the length of fringes and the colour of wallpaper are all of aspects of life which you can expect to fluctuate and change dramatically over even a short period of time. Show me someone who can look at a photograph of the clothes they were wearing 10 or 15 years ago without thinking 'My God, what was I thinking', and I'll show you someone who clearly isn't looking closely enough. All of that, however, is perfectly harmless. Very few clothing trends have ever really harmed anyone (leaving aside the countless ravers who doubtless tripped over their own loon pants at the height of Madchester), but the same can't be said of dietary fads and fashions.
Very few clothing trends have ever really harmed anyone
Given that we're now firmly ensconced in the 21st Century, with all of the scientific know-how and nutritional expertise that implies, it can still be shocking to take a step back and consider the food and drink which is fashionably regarded as being healthy now, when compared to that which was 'on trend' 15, 20 or 30 years ago. The simple fact that something as basic as the stuff which we rely upon for sustenance can be fashionable or otherwise is fairly shocking in itself. As a lay person it's tempting to assume that the experts should be able to reach a consensus on what's going to do us good and what isn't, but, as we throw away our low fat vegetable spreads and start tucking into butter again, it would seem that things are rarely, if ever, that simple.
The food trends coming to the fore during the next twelve months or so have been fairly clearly flagged and tend to revolve around 'clean living' – the art of simplifying your intake at the same time as discovering new (or in some cases very old) ingredients. Chief amongst these are pulses, boosted by the fact that 2016 is, apparently, the United Nations 'International Year of the Pulse'. As well as using the likes of chick peas and lentils in the standard manner, there is expected to be a rise in the use of bean and pulse flower, utilised as a high fibre, high protein alternative to more traditional flours.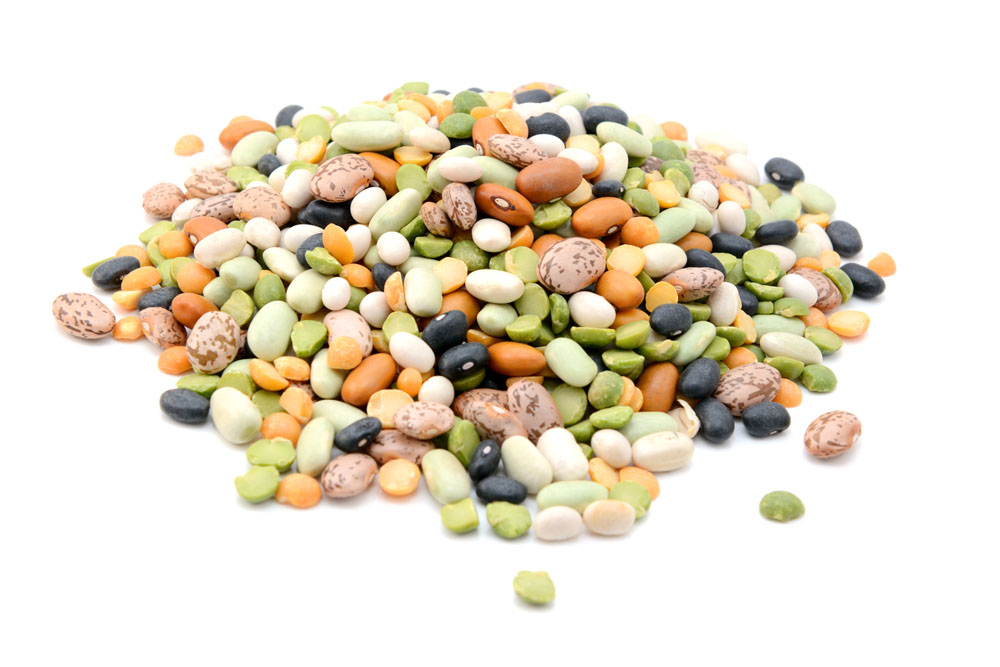 There's nothing new about pulses, of course, but then food fashion isn't always a case of latching onto something new. It's frequently (think of heritage vegetables) prompted by the re-discovery of items and substances which have been around for centuries, but which suddenly come back into favour. Whole grains are packed with Vitamin B and fibre, and those set for a comeback tour this year include kamut, faro, amaranth, sorghum and our slightly more familiar friend quinoa (which will surely stop being fashionable as soon as everyone figures out how to pronounce it properly).
In geographical terms the Mediterranean has, for many years, been regarded as being absolutely 'where it's at' when opting for a healthy all-round diet. That finally looks set to be shifting, and it's shifting in the direction of the Vikings.  Countries such as Sweden, Denmark, Norway, Finland, and Iceland have cuisines which revolve around seasonal local produce and fatty fish (fat no longer being the enemy it's been for years). The breakout ingredient of Nordic Cuisine (the one you'll be introducing to your dinner parties this year) is Skyr, a high protein Icelandic yoghurt.
This being fashion, of course, there always has to be one trend which is predicted to be coming to the fore each and every year but never quite gains sufficient traction. A kind of culinary version of wearing a cape, which fashionistas seem to be constantly predicting is going to be a thing, but never is. In this case it's eating insects, bush tucker challenge style. Every year we're told that crickets are set to take the menus of the UK by storm, being high in protein, low in fat, packed with vitamins, cheap and, predictably 'tasting a bit like chicken'. And every year it doesn't really happen. The chances are 2016 will, once again, not be the year of the bug.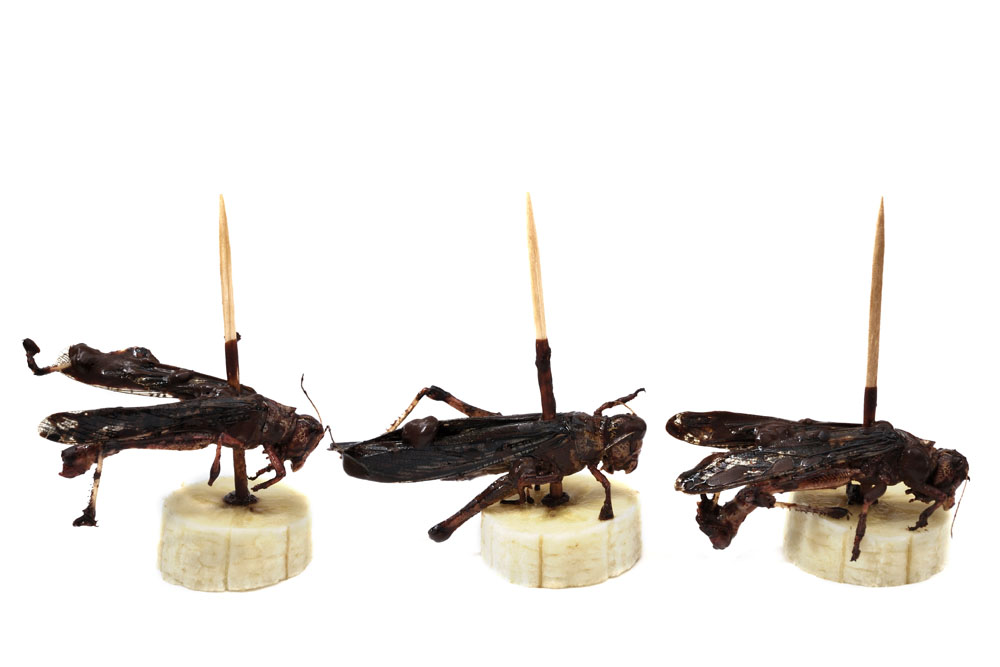 When proselytizing enthusiastically about the latest healthy food trend it's useful to bear in mind the way things have changed, and healthy and unhealthy have swapped places, even in recent years. Not so long ago, for example, processed fat-free foods ruled the roost. The problem was that foods with the fat removed had also had the flavour removed, and what was put in to take the place of flavour? Sugar, lots and lots of sugar, meaning that the widespread take up of a fat free diet did little to combat obesity.
Speaking of sugar, there was a time (and it's a food fashion which is still lingering) when artificial sweeteners were considered healthier than the real thing, in all kinds of contexts. The two main problems with this were that scientists weren't (and still aren't) entirely sure what the chemical contained in artificial sweeteners did to the human body and, secondly, that because artificial sweeteners taste massively sweeter than the real thing, their long term use had the effect of increasing cravings for sweet foods.
High protein Icelandic yoghurt starts to look like the blindingly obvious healthy choice.
In other words, the less fat you were eating, the more sugar you were taking on board, and the more you avoided sugar in favour of artificial replacements, the more sugar you were desperately craving. All of a sudden, high protein Icelandic yoghurt starts to look like the blindingly obvious healthy choice.
The new way to holiday
We've been working in the hotel and hospitality sector for almost 15 years now, and in that time we've seen a lot of changes. Perhaps most marked has been the shift away from 'all in' package holidays and toward more bespoke arrangements, with people picking and choosing the various individual aspects of their break from a range of choices, taking advantage of the increasingly baroque offerings available around the world and the ease of access offered by the internet.
More people are seeking destinations, experiences and even hotels which offer a once in a lifetime experience.
Of course, a couple of weeks somewhere hot with a beach close by is never going to lose its appeal (particularly in a year like this, during which nobody seemed to have told the weather it was supposed to be summer) but more and more people are seeking destinations, experiences and even hotels which offer a once in a lifetime experience, be it cultural, geographical, culinary or adventure based. None of the following represent the average idea of 'getting away for a quick break', but they all promise a weekend, week or even longer, during which the tedium of normality has been left a long way behind.
Japanese quilting 
Interested in quilting? Interested in France? Then this could be your dream break. It's a quilt retreat, during which you'll stay in the Château des Comtes de Challes, near to Chambery, for seven days, four of which will be spent enjoying Japanese inspired quilting workshops. Throw in the chance to learn the ropes (or maybe threads) on a Swiss Bernina sewing machine – regarded as the best machines in the world – and you have a break which is perfect for anyone seeking a serene escape from day to day drudgery.
Beer Spa
It would seem natural to assume that you can spend your break being pampered at a spa, or enjoying the delights of beer, but not both. At least not at the same time. The Chodovar brewery, in the Cheb region of the Czech Republic, begs to differ, combining the two in the form of a brewery tour, a massage, a hot grain pack, an on-site restaurant and, most intriguingly, a beer bath for one or two people. Yes, it's what it sounds like – a dip in hot water, beer and grains. There are similar Beer Spas across the Czech Republic, where the warm beer revitalises your skin as you sip on a cold beer which perks up the rest of you.
Wine and Song 
This is a break which is undoubtedly unusual and which will sound like heaven or hell depending upon your point of view (not to mention taste in music). Based in the Lectoure commune in the south west of France, this is a break during which, as well as enjoying the Midi-Pyrenees scenery, you're given singing tuition centring upon show tunes, pop songs and light opera, all building to a performance at the end of the week. A tour and tasting session at a local wine and Armagnac producer adds to the package, and may well prove to be something of a respite if your fellow guests turn out to be a gang of tone deaf Andrew Lloyd Webber fans.
Volcanic Cave Spa
Surely a spa is a spa is a spa (leaving aside the beer spa highlighted above of course)? Well, yes and no. The Vincci Selección La Plantación del Sur, in Tenerife, boasts a unique spa experience amidst the surroundings of a genuine volcanic cave. Several of the treatments make use of the mineral properties of the on-site thermal waters, which can be combined with more standard spa treatments or with something more unusual such as a banana face mask.
Salt Hotel
Palacio de Sal translates as 'Salt Palace'. Is it named thus because it's situated on the salt plains 25 km from Bolivia? No, it's called the Salt Palace because it's constructed entirely from salt. The walls are made of salt, the ceilings are made of salt and even the bulk of the furnishings are made of salt. Every modern convenience is provided, but all seasoned by the knowledge that your surroundings, including the bed you sleep on, are crafted from the stuff you'd usually pour onto a plate of chips.
Antarctic Sailing
This is a break which combines the chance to explore and experience utterly unspoiled nature and the opportunity to sail on a spectacular 103-year-old tall ship. The voyages, which last between 22 and a truly epic 52 days include the opportunity for daily guided tours of the bays and harbours through which you sail, offering the chance to come face to face with penguins, seals, sea elephants and glaciers.
High Road Motorbikes 
This is a 15 day trip which combines the petrol-head fantasy of the unspoiled open road (the kind of road you usually only see in car adverts) with the chance to take in some of the most stunning scenery in the world. It's not for the faint hearted, taking off into the Himalayan Mountains to the north of India to travel roads as high as ten and seventeen thousand feet above sea level. Highest of all is the Khardung la, the highest driveable road in the world, along which riders will climb 8000 ft in less than 30 minutes.
From stitching a quilt to biking a mountain, via bathing in beer and belting out Les Miserable, there genuinely is an alternative break for everyone. Follow us at Cuckoo to stay informed of the most exciting new offerings from people who, like us, enjoy being a little bit different.
Monster rainbow food porn. Wait… Huh?
How do you market food? Do you give it a narrative, create a personality? Weave a brand image intent on persuading people to identify with the food stuff in question and want to make it a part of their lifestyle? Pitch it as an aspirational item enjoyed by people who have their finger on the pulse and are going places? You can try all of that, of course, and if you're lucky you might not get laughed at like Ferrero Rocher, but the very basic role which food plays in the life of every person means that there's a much simpler way of marketing it, and one which cuts across the standard concerns around demographics and reach and 'cut-through'.
You make it look good.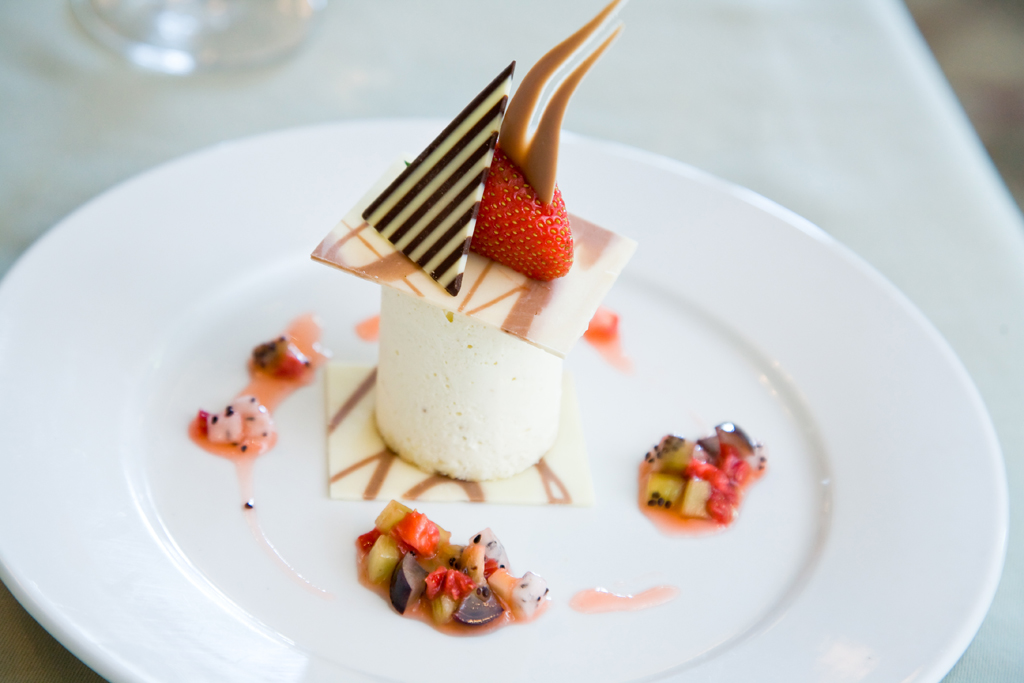 There's a term for this, and the term is 'food porn'.
Nothing sells food harder, faster and better than simply making it look absolutely delicious. There's a term for this, and the term is 'food porn'. Don't google it if you're at work, as you may come up with some results which are rather difficult to explain when a colleague happens to glance over your shoulder. Food porn consists of taking glistening, steaming, sticky and delicious images of spectacular looking foodstuffs, and in practice it ranges from the average person taking a selfie with the pizza they're about to tuck into, to major advertising campaigns and marketing drives. At the top end of the genre, leading specialist commercial food photographers can become very wealthy indeed thanks to their ability to capture the kind of mouth-watering images which adorn the pages of cookbooks and glossy magazines. No matter how good the photographer in question is, however, the food has to look the part in the first place, which is one thing driving the creation of ever more surreal, outlandish and frankly bizarre items of food. The spectacular dishes detailed below are a kind of culinary version of the most recherché haute couture clothing. You might not rustle them up in your kitchen on a regular basis, but the aesthetic impact is such that they're almost bound to set you thinking, exploring and, perhaps most importantly, drooling.
Rainbow Food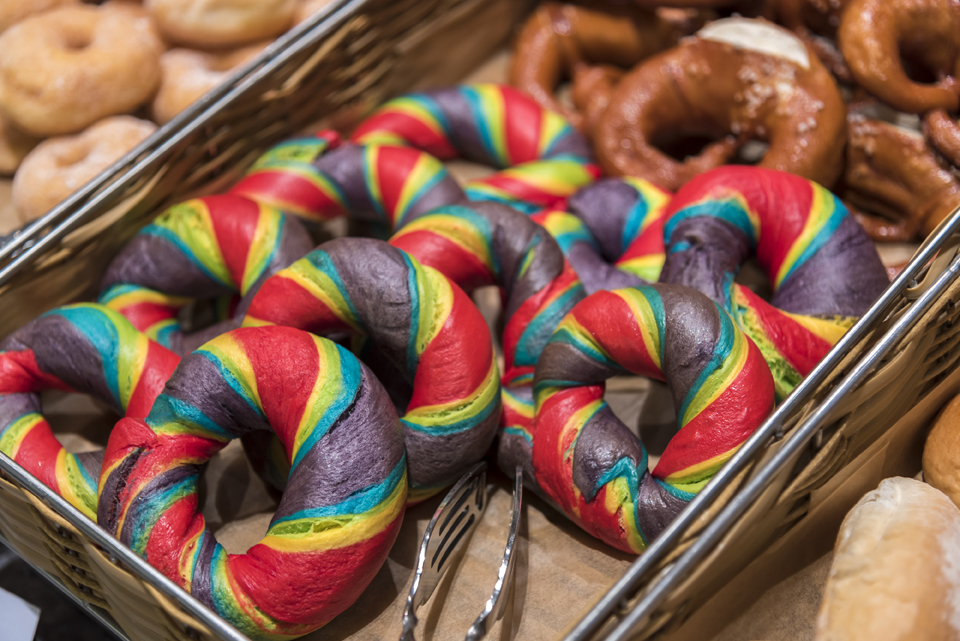 Think brightly coloured food. Then think again. We're not talking rice dyed by turmeric or a deep ruby red velvet cake, we're talking food which boasts the kind of vivid primary colour scheme you're more used to seeing in a box of Playdoh or a toddler's paint set. Rainbow bagels emerged in New York earlier this year and were swiftly followed by the rainbow grilled cheese sandwich. The difference between the two is subtle, which is more than can be said for the colour scheme. In the case of the bagel, the rainbow effect is merely that, an aesthetic twist. Where the rainbow grilled cheese sandwich is concerned, the colours are also flavours, the blue being lavender, the red, tomato, the green basil and the yellow a multi-faceted four cheese spectacular.
Boutique Cheese
Garish, rainbow coloured cheese is one thing – at the other end of the spectrum we have the rarefied world of boutique cheeses, the Ferrari's of the fermented milk world and, in particular, Pule, probably the most expensive cheese in the world. How expensive? Well, if you're planning on treating yourself to some Pule and crackers, you better be ready to hand over £1050 for a kilogram. And why is it so expensive? Because it's made via a highly complex process which involves smoking, and uses 25 litres of milk to produce 1 kilo of cheese. Did we mention it's made from donkey milk? If that's not rare enough for you then bear in mind the fact that it's Serbian donkey milk. Serbian donkey milk produced on just one donkey farm in the whole of Serbia. And Novak Djokovic is a big fan, all of which makes your average upmarket organic Brie look more than a little shabby.
Boutique cheeses, the Ferrari's of the fermented milk world
Monster Milkshakes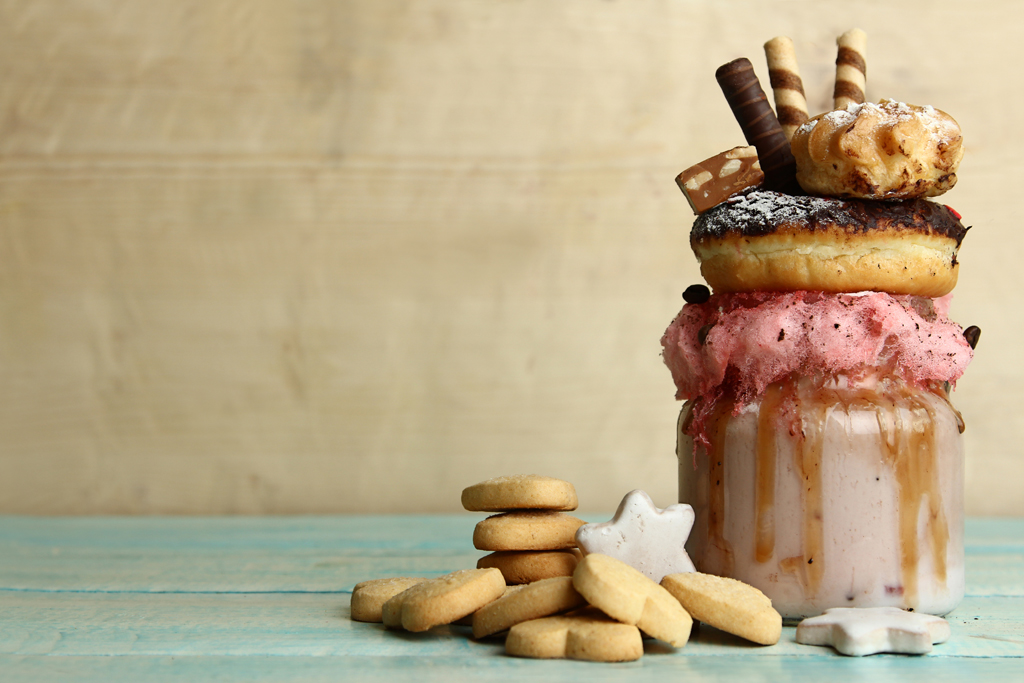 Milkshakes have come a long way. They used to be a sugary sweet treat for kids. Then they became the beverage of choice for hip hop stars and other cutting edge celebs. Now they've moved way beyond being simply a drink. The latest monster milkshakes are more like entire meals crammed into (and balanced on top of) a glass, albeit meals capable of inducing a heart tremor at a distance of twenty paces. So, most definitely not healthy but then, if you're looking to shed the pounds, you should probably avoid anything with the word 'monster' in its' name. Current reigning champ of the monster shakes is probably the Black and White, served at The Benjamins in Singapore. Consisting of a glass full of shake it is the toppings, virtually architectural in scale, which turn this monster from a shake into an explosion in a sweet shop. They include a chocolate fudge cake pop, several chocolate wafers, Tim Tams (a sort of chocolate coated bourbon biscuit on steroids), whole blocks of Cadbury milk chocolate and lashings of chocolate sauce.
Burgers to the Max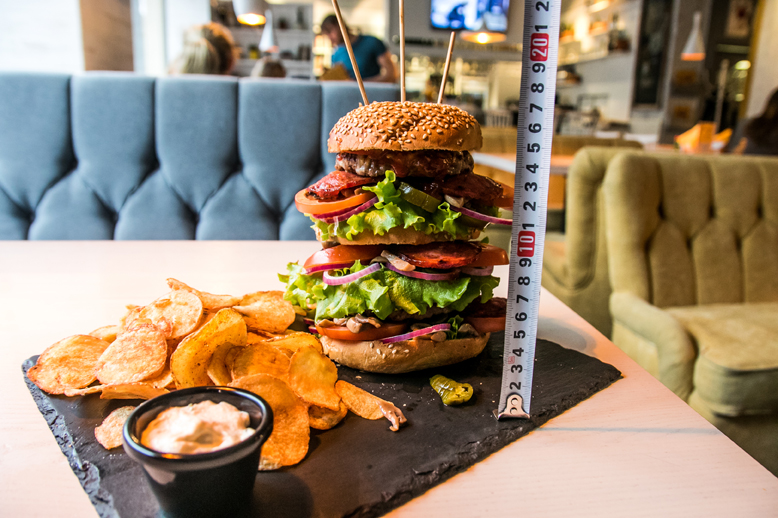 When thinking of the kind of burgers which present a challenge as much as they do a treat, the country which naturally springs to mind is America and, sure enough, the Carl's Jr. and Hardee's chains offer something called The Most American Thickburger. Not so much a burger, more several meals between two pieces of bread, it includes a hamburger, a split hot dog, potato chips, cheese, tomato and pickles and packs an impressive (or frightening, depending upon your point of view) 1030 calories.
Not to be outdone, however, Manchester chain Solita offers the Manchester Wheel burger. This mega burger contains a kilogram of meat, 12 cheese slices, 8 rashers of bacon and a litre of sauce. Served between the halves of a giant bun, it contains 8,000 calories and is designed to be shared by as many as six people.
What all of this extreme food has in common is the fact that it looks as amazing as it tastes (sometimes even more so), something vital to any marketing push. After all, to paraphrase American President L B Johnson, if you grab them by the eyes, their hearts and stomachs will follow, which is a lesson we at Cuckoo have absorbed and acted upon time after time over the past twenty years.
If you grab them by the eyes, their hearts and stomachs will follow
Exploring the weird, gross and wonderful wellness trends
It's like a cruel practical joke – the food and drink which you find the most appealing is that which is capable of inflicting the most damage upon you. The more drippingly, oozingly, unctuously delicious a plate of food looks, the less beneficial eating it is going to be for you. I could quote scientific evidence proving this (there have been studies on the effect of so called 'food porn' on the brain), but I don't think I really have to because we all know it's true. We're assured that certain superfoods are very good for us, but, let's be honest, nobody ever instagrammed a picture of a bowl of quinoa to make their friends jealous, and #treatingmyselftocarrotsticks is never going to be a thing. Similarly, the activity which is best for you is, frankly, hard work; very few people ever think that's it's been a hard week at work so they're going to treat themselves to a 5 mile jog.
#treatingmyselftocarrotsticks is never going to be a thing.
Bearing all of that in mind there are two approaches to take (leaving aside the third option of 'eating junk food until you collapse in a slobbering heap'). One can either eschew pleasurable food and drink altogether, therefor becoming almost entirely miserable but at least scowling and grumbling in the knowledge that you're likely to live a few years longer, or one can enjoy a reasonably mixed diet and boost your well-being by accessing the latest in cutting edge exercise and treatment programmes. When it comes to looking and feeling good there are always new and exciting options on offer, all of them making that most beguiling of promises – a short cut to looking and feeling your very best.
Forget yoga, disdain mud packs, take vitamin supplements to one side and explain, quietly, that they're simply too 2012. The latest treatments, all of which are growing in popularity, each bring something entirely new to the table and each is hoping to be the one which, while it looks slightly strange at first glance, makes the breakthrough to the mainstream, becoming the acupuncture du jour.
Take vitamin supplements to one side and explain, quietly, that they're simply too 2012.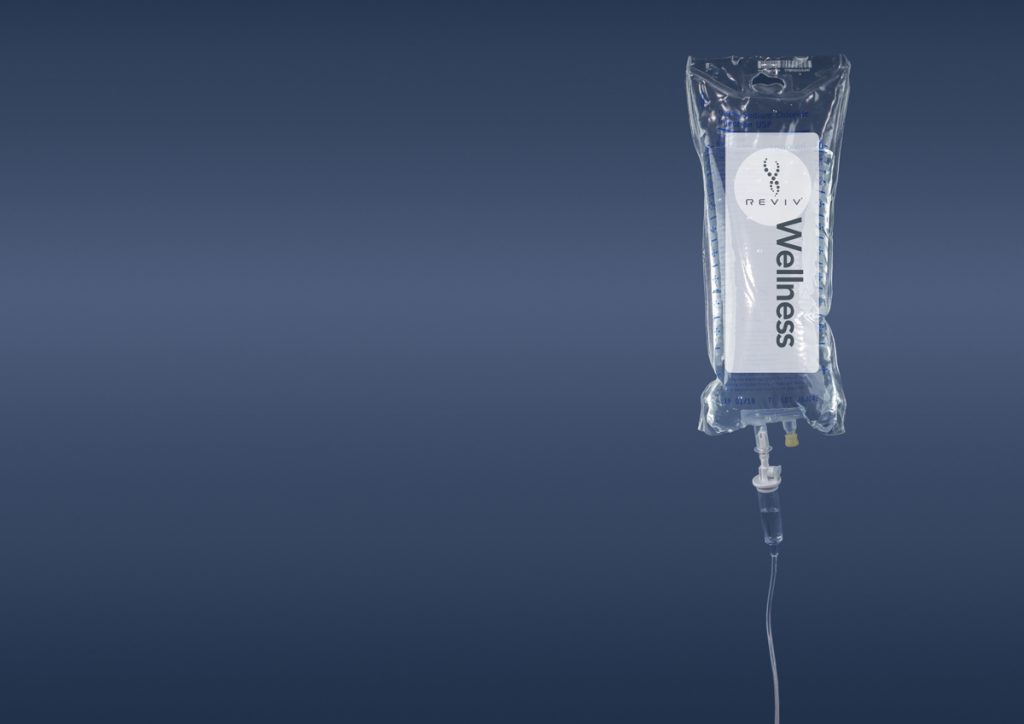 IV Infusions
Picture someone attached to an intravenous drip feed, a bag of clear liquid linked by a tube to a syringe in their arm. Admit it, you're picturing somebody ill, but that's a picture which is going to have to change. Modern IV Nutrient Infusions aren't about being ill, they're about being well. They're available in a range of 'flavours', some simply mixing vitamins and minerals to inject a general health boost directly into the bloodstream, others claiming to be able to deal with sunburn and hangovers or even revitalise the skin and slow down the aging process. Cuckoo is lucky to call one of the market leaders in IV Therapy our client. REVIV who over the past years has been opening clinics all over the globe, with three in the UK already, and before you know it, people enjoying a night on the town will be boasting "It's alright, I'm booked in for a drip in the morning."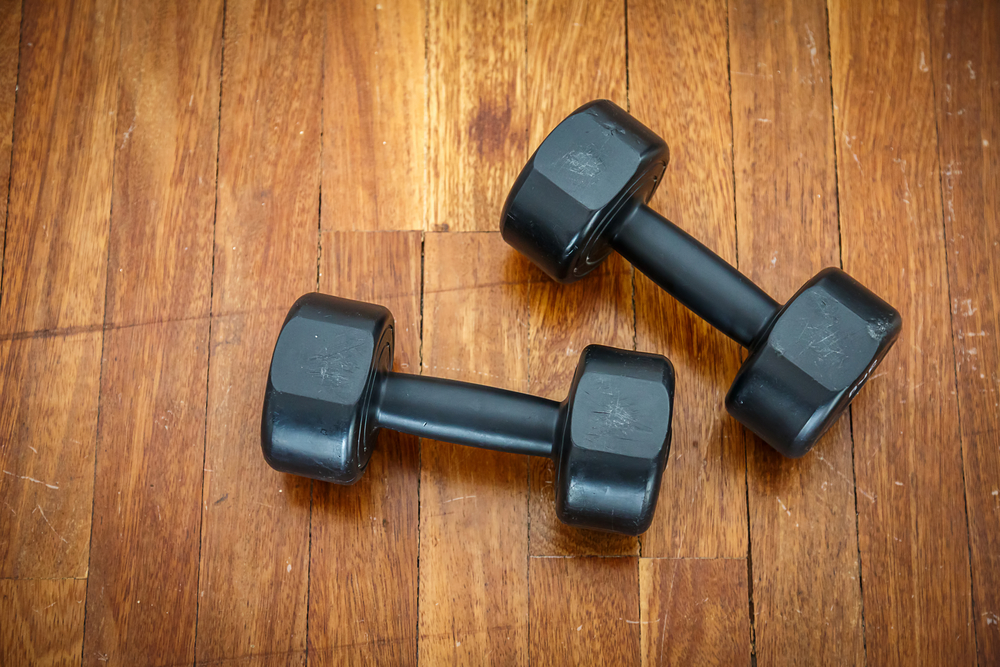 Tabata
A wise man once said 'There's only one thing better than exercise, and that's exercise which doesn't take long to do'. Actually we said it, just now, because it's true. Imagine if you could reap the benefits of hours in the gym by spending minutes in the gym. Tabata training promises just that, although there is a catch – it's hard. 'High intensity' is the technical phrase, which, speaking non-technically, means you'll be sweating and panting. It was devised in Japan by Dr. Izumi Tabata who found, working with athletes, that a high intensity workout of four minutes and twenty seconds, four days a week for six weeks, had more beneficial effects than moderately intense exercise lasting an hour for five days a week. Basically, you work out hard for twenty seconds, then rest for ten seconds, then do it again seven more times. Then collapse.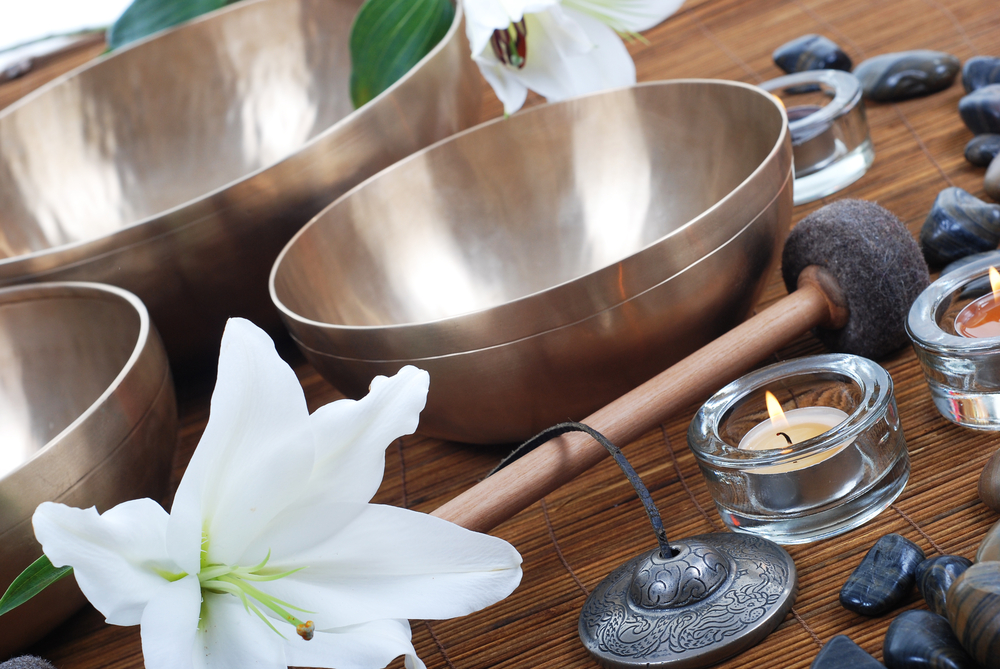 Sound Healing
An alternative form of meditation, but one which doesn't take place in somewhat austere silence, sound healing occurs in 'sound baths', group meetings in which people gather to experience mindfulness – a total immersion in the present moment – whilst focusing on the sounds made by tuning forks and singing bowls. Currently popular in the hipper enclaves of New York and Los Angeles, like so many things which emerge in the hipper enclaves of New York and Los Angeles, it seems set to gain in popularity, particularly amongst a generation looking for respite from the constant bombardment of social media alerts.
Modern IV Nutrient Infusions aren't about being ill, they're about being well.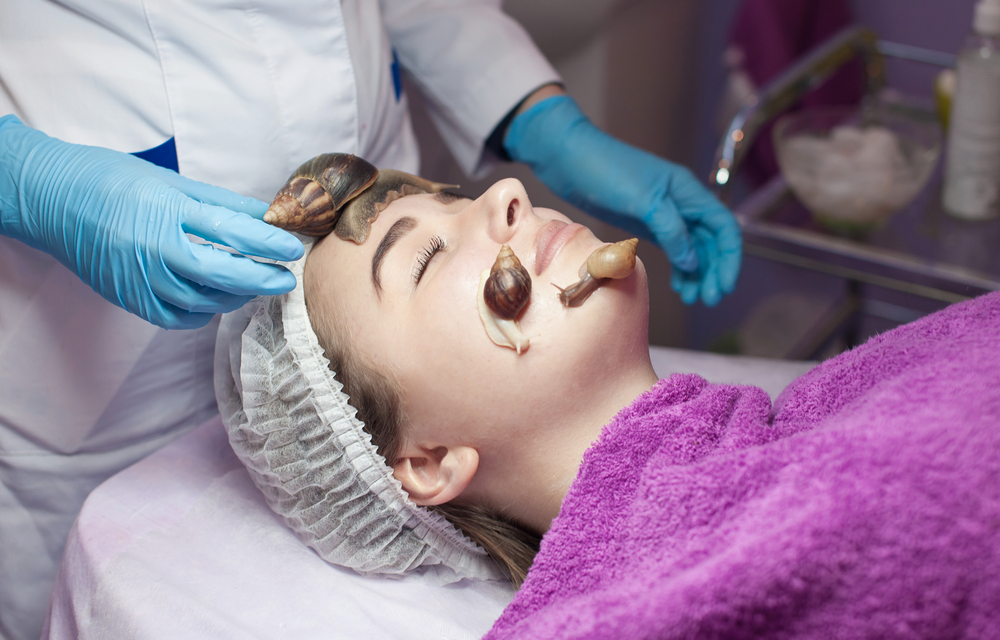 The Snail Facial
The supposedly beneficial effects of crushed snail shells were first spotted by ancient Greek physician Hippocrates, but the snail facial, which emerged in Japan in 2013 and has now spread through China, Thailand and the UK, takes the snail/human interaction to a whole new level. In order to take advantage of the nutrients and anti-oxidants present in snail mucus, you just have to lie back and allow half a dozen snails to slither all over your face. If the thought of having the kind of creature which you usually spot eating the vegetation in your garden getting quite so up close and personal is a trifle off-putting, rest assured you can take a short cut by applying an Age Defying Snail Hydro-Gel Face Mask (note strategic absence of the word 'mucus').
Other treatments currently gaining in popularity include 'oil pulling', which is basically gargling with the likes of coconut oil, soaking in a hot bath full of magnesium flakes, and tapping into the medicinal benefits of traditional ingredients such as turmeric and Maca. Whatever is coming down the line next, no matter how wild and weird, if it works you can rest assured Cuckoo will be amongst the first to start spreading the good news.
Need help spreading the word of your brand? Get in touch on 0161 660 8352 or email Jennifer@cuckoodesign.com  – we have lots to talk about!
Car fuel, what does the future hold?
Remember when cars used to run out of petrol? When you used to regularly see that lonely figure, trudging along the hard shoulder of the motorway, petrol can in hand, heading towards the petrol station which they're just about to realise is actually three miles in the other direction? As cars become more fuel efficient and the on-board monitoring systems increasingly all encompassing, this is an increasingly rare occurrence. In fact, if you're driving a car less than 10 years old and you manage to run out of petrol then, in a sense, well done. You presumably managed to ignore warning lights, emergency beeping noises, the fuel gauge flashing a message that you had 200 yards worth of petrol left and, in some cases, a '2001' style disembodied computer voice saying "I wouldn't drive any further if I were you, you're about to run out of petrol," in such a superior manner that you just know your car is smirking.
Remember when cars used to run out of petrol?
The next wave of high tech car development – the promised utopia of the self-drive car – will presumably eliminate the problem of low fuel altogether. Your car will know when it needs topping up and will head to the nearest petrol station, hopefully with an added feature that allows you to programme it to drive to a forecourt where they stock your favourite type of Ginsters pasty.
There is, of course, a fly in this vehicular ointment; whilst individuals and the cars they drive may find it harder and harder to run out of petrol, the human race as a whole is doing a perfectly good job, thank you very much. Petrol, like the oil from which it is derived, and in common with all other fossil fuels, is finite in supply, with estimates for when we're going to start running out ranging from between 2025 to 2070.
That, combined with the environmental impact of standard fossil fuel emissions, is why so much time, money and the brain power of very clever people is being devoted to the task of coming up with new ways of fuelling our vehicles. We all know about electric or hybrid vehicles already, of course, and they're set to become increasingly popular as problems over the range they can cover and the size of the batteries they have to carry are gradually surmounted. But…..unless and until we come up with a renewable method of actually generating the electricity which powers these cars, one which can be afforded and consistently relied upon, then they're actually something of a cheat, to use a highly specialised technical phrase. They're really just old fashioned, fossil fuel vehicles dressed up as something new and shiny thanks to the proviso that the exhaust pipe pumping out noxious fumes is attached to a power station hundreds of miles away, rather than to the back of the car. The car itself may be cleaner, undeniably, but the ultimate source of its power is likely to be just as filthy as a tank full of diesel.
Time, money and the brain power of very clever people is being devoted to the task of coming up with new ways of fuelling our vehicles.
Which leaves us with the other sources being mooted, all at various different stages of development, from concept vehicles (car industry speak for giant toy cars, basically) being wheeled out at motor shows around the world, to ideas which have got little further than the scribblings of a scientist on a blackboard (feel free to insert your own research and development clichés here).
What any newer idea for powering vehicles has to deal with is a trip across the 'Valley of Death'. No, it's not a particularly tedious stretch of the ring road around Birmingham, it's how motor industry insiders refer to the gulf which lies between ideas being pushed through R and D, and the massive funding required to get them ready for mass production. Thus it is that possible solutions to the fossil fuel conundrum – i.e. hydrogen fuel cells which produce only water as a by-product, or biofuels created using crops which might otherwise go to waste- whilst seeming to promote equal parts excitement and derision depending upon which expert you're listening to, all seem to still be a long way from being available to the general consumer.
Whilst individuals and the cars they drive may find it harder and harder to run out of petrol, the human race is doing a perfectly good job.
Other, perhaps more readily achievable ideas involve exploiting existing parts of the car engines system in order to reduce, if not dramatically, the overall amount of fuel used. These include 'kinetic energy', which utilises energy generated during the braking process to create some of the power to help drive the car, 'heat energy', which transforms currently wasted heat generated by the engine into further electrical power, and even liquid nitrogen which, as it carries energy less efficiently than fossil fuels and requires an additional source of power in its production, seems to be something of a non-starter (a bit like a car that's run out of petrol, perhaps….)
No matter how we're fuelling our cars a few decades from now (and we haven't even mentioned 'steam cars'), the automotive fleet sector will doubtless still be going strong, and with it the need for the kind of understanding, promotion and expertise which fuels the work we do here at Cuckoo.
Cuckoo has over a decade of experience providing branding solutions and integrated marketing within the fleet sector. To learn more click here or alternatively get in touch on 0161 660 8352 or email Jennifer@cuckoodesign.com  – we have lots to talk about!