Behind the scenes: the art of working from home with kids!
As the uncertainty remains and we continue to stay home, we are all adapting to different norms and new ways of living. For many, this means working remotely from a makeshift home desk, but for some, this also entails juggling your newly evolved role of teaching or caring for your children at the same time! We have caught up with Phil, Creative Director, and Jen, Innovation Director, to find out what challenges, surprises and laughs they have had whilst working from home with their children so far.

Introduce us to your children.
Phil: "I have a 13-year-old boy and two girls, aged 11 and 7."
 Jen: "Jude, 3 years old, is permanently hungry and likes to paint on the floor."

Describe working from home with your children so far in three words.
Phil: "A unique experience!"
Jen: "Exhausting, unpredictable, loud."
What is the biggest challenge you face working from home with children?
Phil: "I think the biggest challenge is getting that quality thinking time. If you're on with an idea or project you can fly through that by just getting your head down, but it's those magic moments of inspiration you have to work and dig for that are potentially harder with children. That moment of inspiration could be taken away by a scream from another room!! You have to feel for their situation too. Homeschooling isn't easy, and you always feel like you could/should do more.
Jen: "The biggest challenge for me is spinning multiple plates at once and making sure that he is not doing anything ridiculous or dangerous like jumping off the top bunk bed or eating non-food items! It is tricky trying to explain to a 3-year-old that you have to work, especially when they just want to play with you all the time! It's especially tricky when you are on a conference call… and he's ALWAYS hungry!!"
What tactics have you used to get some quiet when you need it?
Phil: "I let them see what I'm up to, it takes any mystique out of what I'm doing, and it usually blows their minds so much they don't want to come back (!!!). Also, unless I'm on a call I'll always be on hand to answer a question they may have. I try and be fair and my usual self with them, then hopefully once I require some quiet time they understand and don't get too moody or upset."
Jen: "Netflix has been a lifesaver! When the weather has been dry and sunny, he killed a full 30 minutes mark-making on the pavement with a bucket of water and a paintbrush. Also, snacks! Nothing keeps him quiet like a mini Soreen loaf!"
What tricks do you have up your sleeve for balancing parenting with working?
Phil: The best trick I came up with was marrying a teacher! Homeschooling is tough, but my wife has made it much easier with her experience. The variety of work for 3 is tough. My eldest has hopefully gained skills in being organised and self-disciplined, plus IT skills of checking emails, uploading work etc. My youngest is still in infants so she needs shorter chunks of work, but these get finished quick too. The stress levels were rising in week one as they were all still in 'term time'. I felt the pressure release as we hit the Easter holidays as technically the kids are on 'holiday'.
Jen: "Try and factor them into your to-do list, so you are securing some quality time during your working day to play, paint or just cuddle. Having loads of snacks in the house is key!"
Although working from home with children has its challenges, what positive aspects are there to having your children around?
Phil: "There are loads of positives. Breaks and lunch are now whole new experiences. They can now be spent playing swing ball or jumping on a trampoline with the kids. It's like the full circle of where companies were trying to go with their funky office setups. I've used lunch to get out for our daily allotted exercise. Bike rides and jogs with the kids at lunch are the one positive experience from these troubled times."
Jen: "Cuddles whenever I want and lots of laughs. Also, it's the perfect excuse to do lots of baking during breaks – you can whip up a batch of cupcakes in no time at all!"
What has been the most shocking/funny scenarios you have found yourself in with your children?
Phil: "I guess you never really understand the noise 3 kids make in the house even when they're just talking to each other. I have been on hundreds of conference calls in these weeks and I'm sure my children have in some form too! My advice would be avoiding the camera as much as you can or you could end up with a 'they're behind you' panto scene."
Jen: "When he swallowed a tiny metal ball from a board game meaning we've had to scan him with a metal detector every couple of hours and check his poop… the ball has now made an appearance!"
From Credit Crunches to Client Wins: Our Creative Director Phil is Celebrating 15 Years at Cuckoo
From developing stand-out brands to helping create some impressive user-friendly digital campaigns, our Creative Director Phil Rainey has done it all. Now celebrating 15 years at Cuckoo, Phil has been with the company through tough credit crunches and huge client wins, so we thought it was a great time to sit him down and talk about his time at Cuckoo. 
What was your role when you first started working at Cuckoo?
I was a Senior Designer; I'd been working for about 7 years in the industry after graduating. At the time, I was probably more heavily involved in digital, user-experience and planning. Back in those days, a lot of Designers dabbled in building websites and using different software. It's really strange to think how far I have come, being Creative Director for over 10 years, compared to the person I was when started – still building emails and websites. That just shows how you can evolve in the right company with the right skillsets.
What attracted you to Cuckoo?
I was attracted to the client list and seeing brands that excited me. They were household names at the end of the day. We continue to work with well-known brands like AC Marriott, Crowne Plaza and we also had GE, Totesport and The Co-operative Bank, so it seemed like a really exciting and varied amount of work across so many different sectors. I'd worked a lot with sport and education in my previous company, so I was excited about the challenge of moving on to financial services and hospitality, something I hadn't done much of.
How did you progress from Senior Designer to Creative Director?
When I first came to Cuckoo I knew digital was my strength but I was conscious I wasn't going to be pigeon-holed. For the first few months, the established design team were getting the nicer briefs and brand creatives. I had to ask if people needed a hand and then do it better than them. After that, a couple of digital opportunities changed things for me.
ToteSport came with a pitch to do some brand display banners, I was heavily involved in the storyboarding and went along to the pitch. Pitching is something I've always been comfortable with. When Justine saw that I could pitch too, it snowballed from there.
How would you describe what you do now?
My kids always ask me what do I do? In the simplest terms, I say I make things look good with words and pictures! Bring it all together, make it work. A lot of my role now though is managing and mentoring my team, as I also think it's important to practice what you preach. It keeps things fresh and interesting. There are always new ways to do things.
What was one of the biggest challenges you've had to overcome during your time at Cuckoo?
One of my biggest clients in the 2000s was The Co-operative Bank. They went through a re-brand and we started to pick up a lot more work from them.  Then around 2007 the credit crunch hit and a lot of financial services just fell through the roof. We understood why it was happening but also got to see the effect it had while working closely with The Co-operative Bank. Suddenly the messaging and creative had to have more honesty and realism. It was a challenge to get things through compliance, but we got there.
How did you deal with the pressures of a crisis like that?
When marketing departments are struggling, and budgets are tight, digital was the best way of getting the messaging out. Back then it was microsites and emails, now you can add social media into the mix too. Our digital expertise, as well as bringing together brand and strategy, helped us to work through the financial crisis when a lot of agencies were struggling. Cuckoo was well placed to deliver value. We were cost effective and agile; we could move quicker. We were Manchester-based so we could deliver face to face more effectively. It was a really good time and you felt we were at the centre of everything. With all the financial turmoil taking place, it was almost like we were working with them rather than for them. We understood them and where they came from.
Different times bring different turmoil, there's always something going on. You have to be agile enough to pick that up. We call it 'crisis design', we don't mean jumping on the back of a crisis, but that we can deliver value through troubled times. We're adaptable, and together have extensive knowledge and vast experience amongst the senior team. This allows us to be on the ball and succeed time and time again.
Is this why Cuckoo has lasted so long in such a volatile industry?
We've never had that boom or bust mentality; some agencies have one amazing year and the next they're gone. We never wanted to be that. We're very good, organised and creative but whatever is going on in this mad world, it's equally important that we're that steady company that rides it all out no matter what.
What's been the biggest change you've seen at Cuckoo over the last 15 years?
The biggest change I suppose was moving office to Salford Quays. When I first went into the Old Bank [the grade II listed building which was home to the company from the early 1990s to 2018] 15 years ago, the building had that wow factor. I always thought that was a massive USP for us, as though that character was inbuilt into what we were about, so I was a bit nervous about moving. You don't know if that will change things and change a client's perception of you. But from the move, we learnt the agency was about the people more than the place. You're only as good as the people that frequent the building.
What makes a good design team?
I think it's key for any design team to absorb everything going on around them, whether its digital, brand, moving image, fashion, sound or copywriting. You can be creative in so many ways. If you have good ideas and are organised and creative, add those together and you can run with anything, there's nothing to stop anybody.
What would you say is the secret to good creative?
It's not rocket science it's about knowing your audience, communicating with your audience and doing that well. Then the creative really should speak for itself. Taking it back to basics helps, sometimes you can get bogged down in the technical aspects and explaining things, it's not about that it's about how you communicate it to the layman so they can buy into it. Understand people and how to read them, then you understand how to engage with them.
How do you manage to stay creative?
I think it's really important for designers to have a passion project. I'm always interested in a potential employee's personality and what makes them tick because you can see how they can bring that personality to our clients. Whether it's taking photos on a weekend or learning website development, it's all-important. I've been playing music in a band for as long as I've been designing. This enables me to do everything from the band's website to social media and sleeve design. It gives you chance to be the boss and keeps you going creatively. Side projects inspire so push it as far as you can, it all helps.
To find out more about Cuckoo, and keep up with our updates, follow us on social media. If you'd like more information, on how we can help you with anything from branding to digital strategy, email jennifer@cuckoodesign.com.
Cuckoo wins Bronze at the Transform Awards Europe 2020
Cuckoo are proud to have received a Bronze award, in the 'Best Development of a New Brand within an Existing Brand Portfolio' category, at the eleventh annual Transform Awards Europe. On 3rd March 2020, Cuckoo's excellence in rebranding and brand development was recognised in a room brimming with industry specialists, hosted by Luke Kempner,  in The Brewery, London.
Established in 2009, the Transform Awards has evolved into a celebration of the indispensable talent that exists within the branding sphere. Covering Asia-Pacific, the Middle East, North America and Europe, the Transform brand itself is truly global, with no other outlet as committed to providing such comprehensive coverage of the brand environment.
The implementation, positioning and creativity of the corporate brand are becoming an increasingly treasured business asset. The Transform Awards evaluate exemplary work in brand development and acknowledge the growing significance of brand in strategic corporate communications – developing and sustaining a strong brand is imperative for success.
The Transform Awards consistently set a stronger benchmark for work in brand development while reflecting the growing significance of brand in strategic corporate communications. The corporate brand – and its implementation, positioning and creativity – has become one of the most valuable assets a business owns.
Brittany Golob, Publishing Editor at Transform magazine, says, "At the Transform Awards, shortlisted companies represent every sector and size of organisation, presenting a true benchmark for excellence in strategic brand work. The breadth of the shortlist exemplifies the broad spectrum of brand development work recognised by the awards, from visual design to tone of voice to wayfinding and signage. Every single company on that list deserves congratulations for delivering excellent, creative brand work. Congratulations to all of the 2020 winners!"
If you have an appetite to re-energise your brand strategy, email jennifer@cuckoodesign.com or call 0161 660 8352.
The Wright Way to Launch Second Chance Vintage
Justine Wright, MD of award winning, Cuckoo has launched a new venture with her partner, called Second Chance Vintage.
The idea founded from a joint passion of searching for beautiful and interesting pieces that they personally love and would have in their home as well as uncovering the stories behind them. Second Chance Vintage sources items that have been unloved or unwanted and brings them back to life through a combination of re-imagination, restoration and re-telling of their story. The pieces also represent a more ethical way of shopping, instead of buying new, using a bit of imagination re-invents something old, giving it a new purpose and preventing waste.
Cuckoo created the brand and website which acts as a virtual emporium for all of their treasures whether it's a suitcase, vintage signs, monks' bench or even an antique butchers paper roll. The user-friendly website allows visitors to browse items by category including furniture, fashion, artwork, collectables, curios, kitchenalia and gardenalia. It also enables customers to contact the business to source unique pieces tailored to specific needs, adding a more personalised and friendly feel to the business.
Cuckoo also created and manages content on social media strategy for the brand helping them to sell individual items, raise awareness and connect with a local audience. Using both social media advertising and organic posting on Instagram, Twitter and Facebook as well as Facebook marketplace, Cuckoo have been able to build a community around the brand which we hope to continue to see grow.
Justine say "We have been sourcing items from all over the UK but the essence behind the brand is that everything we buy we personally love, we are excited by their story, their provenance and their history. Since launching in the first week in January, it's been really successful and it's amazing having a new project that brings so much pleasure to our lives. Undoubtably having a fabulous agency like Cuckoo to support the marketing has made huge difference to the business and we are very excited about the future possibilities."
To find out how Cuckoo can help your brand to launch and create a strong presence both on and offline, contact jennifer@cuckoodesign.com.
Cuckoo Gets Festive for Forever Manchester
Every year, we try and do our bit to help a charity and partake in a bit of fundraising for the greater good. However, every year we're faced with the same challenge, picking just one charity to help when there are so many great ones out there. However, we have reached a decision and we're thrilled to announce that our charity of choice for the next year is the incredible Forever Manchester.
Forever Manchester is a charity which raises money to fund and support community activity across Greater Manchester helping to put a smile on people's faces and transform the lives of others. They do so much great work it's impossible to mention everyone they help, but they range from education and training to groups which greatly benefit the community. They help people and projects that are not registered charities but grass-root and run by ordinary people trying to make others' lives better in places we love, live and work. In fact, Forever Manchester's main priority is to put the smiles on faces of local people.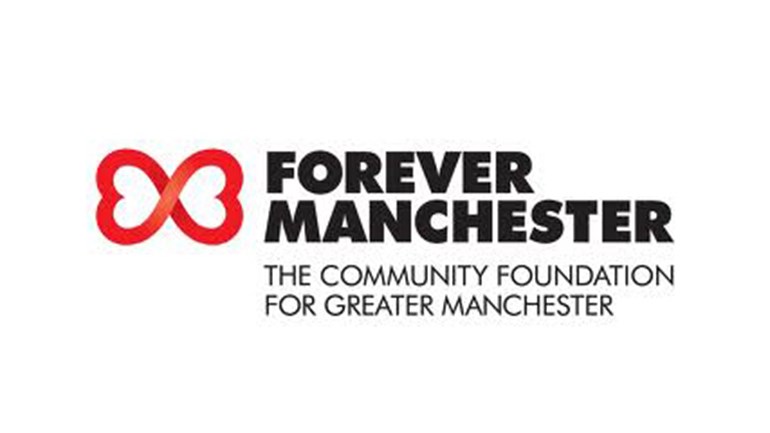 As a design and marketing agency based in Salford, Manchester is at the centre of so much of what we do and the thought of being able to help a local charity is always something important to us. In supporting Forever Manchester, we realised that we can help not just one great cause but hundreds of smaller groups that don't qualify for government funding.
As it's the season of good will, we started off our work with Forever Manchester by putting together some stockings from for an over 50's group in Ardwick. These ladies get together to keep each other company and may not have people to spend Christmas time with. We believe everyone should have a little something to make their Christmas special and thought this was a great excuse to kick off our work with Forever Manchester.
We used our December wellness fund to put together some parcels and fill them with treats in hopes to spread a bit of joy this Christmas time. From winter warmers to sweet treats, we packed our parcels full of little luxuries that we'd often take for granted, and we have to say they look great!
Forever Manchester is based on helping charities that bring people together and do some good, so bringing the Cuckoo team together to help spread some smiles was a great way to start a year of fundraising.
We can't wait to do some more work with Forever Manchester and help them to celebrate their 30th anniversary year by doing good for more worthy causes. Watch this space to keep up with our charity activity.
We're Nominated for The Drum Recommends Digital Awards
We are so excited to announce that we have been nominated for The Drum Recommends Digital Awards in the Email Marketing category.
This nomination comes because our clients have recommended our services, which means so much to us as an agency.  Winning can only be achieved through the recommendations of clients, so in a way, these awards are some of the most prestigious out there as our clients are our most valuable asset.
The Drum downloads the ratings of each Recommended Agency every year to find which are the highest rated. The highest rated agencies will then be shortlisted based on agency size, so it's safe to say we have some great competition.
We love creating ingenious and imaginative email campaigns for our clients no matter what their industry. We combine clever, strategic data management with our famous Cuckoo creativity in every email campaign that we deliver, so it's great that our clients' love them just as much as we do!
Our digital team have been working really hard since GDPR came into force to improve our email strategies, data management and audience segmentation, helping to combat the inevitable data loss that GDPR brought for many.
We've seen incredible results from our email campaigns in recent months and have been completely smashing industry standards in healthcare, hospitality and even property marketing. However, having clients praise our work and the results we've given them has to be the biggest win of all, after all that's why we do what we do!
The winner of the award will be picked based on overall score, their range of services within their category, comments from clients and the mixture of clientele.
The awards ceremony will take place on the 3rdDecember in London and we're sitting in anticipation waiting for the results! Wish us all the best of luck.
If you'd like help with your email marketing strategy email jennifer@cuckoodesign.com or call 0161 660 8352.
We're Nominated for a Northern Marketing Award
Here at Cuckoo, we are delighted to have been shortlisted for a Northern Marketing Award for Best Low Budget Campaign!
Our campaign, 'Oh Deer, Christmas is Here' was released earlier in the year to encourage Christmas Party bookings across hotels throughout the UK. Although it was released in June, in the height of Summer, the campaign's purpose was to raise Christmas spirit and generate buzz surrounding the upcoming party season!
Oh Deer, Christmas is Here's main selling feature GIFs was of dogs wearing antlers, who wouldn't love that? The GIFs of the grumpy, antler-wearing dogs were used on social media and sent out in emails. They sent over 3,600 people to the website in 1 week and the email smashed the industry standard of open rate with an unprecedented 44.72%. The campaign was extremely successful, combined with a great effort from the Valor sales managers, pushing the sales and exceeding the hotels' targets by a huge 134.5%.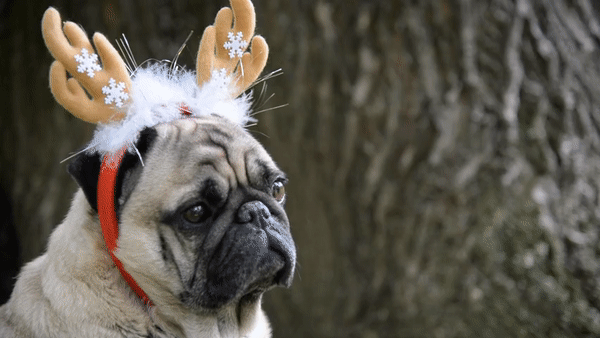 A campaign doesn't always have to have a big budget to be successful! Sometimes, keeping it simple, eye-catching and using organic content can really make the difference. It helps to create content that your audience can really relate to and understand, something this campaign really captured.
The awards are taking place on the 21stof November 2019 and we all have our fingers and paws crossed for a win, but if we don't it is such an honour to be shortlisted.
Wellness Workshop
This World Kidney Day, Cuckoo's monthly wellness focused on how we keep our kidneys kicking, focusing on promoting good kidney health through nutrition. Nutrition Guru Robyn Lee paid a visit to the office to share all her nutritional knowledge, armed with her trusty Nutribullet and an abundance of fruit and veg. The team were tasked with creating smoothies that would leave us satisfied and refreshed but also give us great ideas for creating our own smoothies at home as part of a healthy diet. From lean and green to oaty goodness there was something for everyone. In between smoothies she ran through key points on how our kidneys help us and how we can help them. We each went away with a refreshed outlook on keeping our bodies healthy and a few tasty smoothie recipes to help kick start our day.
World Kidney Day was just one way Cuckoo got the entire office away from our screens for an hour. We pride ourselves on keeping a happy, healthy work force. Our monthly wellness days take us away from the office environment and allow us to focus on our mind and body. This break helps boost productivity and gives us a chance to interact outside of the workplace. Happy employees are up to 20% more productive than unhappy employees according to Forbes, so whether it's an hour smoothie making or a short walk around the Quays, as a team we value our wellness sessions each month and look forward too many more.
We've moved!
Last month, it was time to pack up and say goodbye to our home on Chapel Street. The Old Bank provided us with a huge amount of inspiration, memories and laughs but we felt that it was time for a new chapter.
Chapel Street was a great home for Cuckoo, as the cultural hub of Salford we've been lucky enough to be surrounded by creativity and inspiration every day. Over the last 25 years, we've seen a lot change around here with delicious cafes, fantastic coffee shops and independent businesses popping up but one thing that has remained the same is the culture and heritage.
However, a Cuckoo must always fly the nest and these past few months have felt like the perfect time for our agency with so many exciting changes and developments happening. So we're happy to announce that we've moved into a brand new waterside home with great views and a relaxed atmosphere.
Salford Quays is going to offer the tranquillity we need to get our creative juices flowing and we can't wait to see what this new office has in store for us.
We've spent the last month settling in and making ourselves at home. The change in surroundings has already given the team a new lease of life, but don't worry you can expect the same smiling faces, just in a shiny new office. Which means if you need to reach us from now on, you'll have to call 0161 660 8352.
If you'd like to be a part of our new adventure and would like to know more about what our talented team can do for you, then give us a call or email Jennifer@cuckoodesign.com. We can't wait to hear from you.
Saying goodbye to one size fits all social media content
Social media is rapidly becoming one of the most important marketing tools in the digital landscape. Using the various platforms allows brands to connect with billions of users at the touch of a button, and really what more could we ask for? If you have access to a computer or mobile phone, connecting with your audience couldn't be easier! Type a post, add an image and wait for the likes to roll in.
However, social media marketing isn't as straightforward as it first appears. While many think the same post can work across Facebook, Twitter, LinkedIn, Instagram and any other social network you can name, they couldn't be more wrong. Reposted content not only looks lazy but doesn't perform as well because it doesn't meet the unique needs of each platform. Social media platforms were not made to be equal and so we've outlined some of the major factors that you should be aware of when creating a social media strategy.
Audience
Most notably each social media platform has its own target demographic that you need to tailor your content for. The people that are engaging with your LinkedIn post probably aren't the same people that are dropping you a like on Instagram in the same way that those retweeting your content are unlikely to be watching your Snapchat story.
Each social media platform has a different average age, differing times when the audience is active and some even have a higher mobile usage rate than others!
The most important part of creating a social media strategy is understanding the audience you're connecting with. Once you recognise a demographic you can tailor your language, tone and style of content to suit them and how they live their lives which will lead to an increase in engagement.
Content
The same content simply isn't successful on every social media platform. With character limits, image sizes and algorithm updates all playing a huge part in what works on social media, it's important to tailor your content accordingly.
Take Instagram for example, this highly visual platform is a much better place to post that dreamy morning coffee shot than Facebook or Twitter because it's native to the app. When creating content for Instagram aesthetics should come first and high resolution is a must, as this is what the audience will be paying the most attention to.
Twitter on the other hand with its infamous short form content, is much better for engaging with people, joining in on trending conversations and promoting customer service, with 80% of users mentioning brands in their tweets. It's easy to start a conversation on Twitter and replies feel personal, plus with a limited word count it makes text quicker and easier to read!
Purpose
It's very easy to lump all social media platforms together and forget that they all have a very unique purpose. LinkedIn is for networking and job seeking, Facebook is for connecting with friends and more recently Twitter has become the best way for consumers to contact businesses and brands.
While there is room to advertise and promote your business on every social media platform, you need to remember its purpose to create posts that work and an audience want to engage with. Relevant content will always be more successful. Create something that Facebook users will want to tag a friend in, showcase something that will inspire professionals on LinkedIn or post a stunning image to build your Instagram following.
Hashtags
It's simple but so important to remember that hashtags work differently across social media platforms. Hashtags are a vital marketing tool when used correctly and expose your content to new audiences. Whilst Instagram and Twitter are champions of the hashtag, Facebook falls behind. Traditionally using more hashtags means better engagement however use more than 3 on Facebook and your engagement will drop dramatically.
Also, successful hashtags are different on all networks. One that works well on Twitter may never be used on Instagram and vice versa. This is something that has to be researched well in order to be an advantage to a business, otherwise content looks messy and isn't discoverable.
These are just a few of the things you need to be aware of when creating a social media strategy. Don't worry if this all seems a little daunting as you'll be pleased to hear that Cuckoo's experienced team know exactly how to get the best results from each social media platform. We're happy to help you define a multi-platform social media strategy that generates real results in your industry, so email Jennifer@cuckoodesign.com
Cuckoo Run For Barnabus
Running, why do we do it? For the challenge, sense of accomplishment or to drop a few pounds? It's hard work and sometimes painful! At Cuckoo, six of our crazy team members have signed up to run Manchester 10K this May. Our reason behind the madness is to help raise as much money and awareness as possible for our incredible 2018 adopted charity, Barnabus!
We will take on the 6-mile route on the 20th May, joining thousands of other pumped up runners, soaking in the atmosphere, music and wild supporters as we go. It will not only be challenging but also hugely rewarding for many reasons, and will be remembered and cherished forever – after the throbbing pains that run through their entire body wears off, of course.
Running a 10K can be a challenge, but nowhere near as challenging as living on the streets of Manchester day in, day out. The very streets we will be running down are also home to hundreds of homeless people. That's why we chose to adopt the charity for 2018! Helping them out through volunteer work, donations through fundraising and also assisting with various creative and marketing projects. The year has already been an exciting one and we are looking forward to working more and more with Barnabus.
Training has already begun for some and not so much for others. Whether they run, walk or cartwheel over the finish line, everyone at Cuckoo will be immensely proud and honoured to support such an amazing charity and team!
Help us raise as much money as possible by donating to https://www.justgiving.com/fundraising/cuckoo2018.
Cuckoo Welcomes Grace To The Agency
Meet Grace, the newest Cuckoo team member. After two years of travelling down under, she is now exploring the wonders of agency life, taking up the role of Marketing Assistant at Cuckoo. She will be supporting the account management team, as well as the digital team across all areas of administration and customer services. Her endless supply of strawberry Bonbons, as well as Haribo, has already made her a big hit with the team!
Grace joins a few of the other team members who decided that university wasn't their pathway, leading her to our doorstep, to grow her skills and experience. Her enthusiasm and eagerness to learn is where we see real value. We believe that by placing her into the busy agency environment, she will be learning and growing from the best and get a true understanding of this incredible industry.
She is already into her second month in the office and we are excited to see her progress even further as her time here at Cuckoo continues.
Cuckoo Appointed Brand Development for Islington Wharf Locks
Exciting news! Following a competitive pitch Cuckoo have been appointed to developed the visual identity for Islington Wharf Locks, a brand new residential development located in Ancoats, Manchester city centre.
Cuckoo have been working with property developer Muse Developments since 2007 across a portfolio of luxury residential and commercial developments in Manchester and Salford including; New Bailey, Timekeepers Square and Vimto Gardens. Islington Wharf Locks will be the sixth residential development we have worked on with the award winning developer.
Islington Wharf Locks is a high spec, stylish development consisting of 101 properties from 1 and 2 bedroom apartments, 2 and 3 bedroom Mews Houses and 3 and 4 bedroom canal side houses. The development is due to launch in early 2018. The project is a joint venture between Waterside Places, The Canal and River Trust and Muse Developments.
Work is already well underway with the visual identity, brochure design and website. Watch this space for exciting things to come…
Cuckoo Try Gong Meditation
This month's Cuckoo wellness activity took the Cuckoos on a strange and wonderful journey through Gong Mediation (aka a 'gong bath' where you are bathed in the therapeutic sounds of gongs).
The art of Gong Meditation is not a new trend but a sacred and ancient instrument known for healing, relaxing and rejuvenating which has been around for thousands of years helping with emotional, mental and physical stress.
The whole team took part in the exercise that lasted 50 minutes, and nobody expected it to be quite as effective as it was. Some of the team struggled to speak or move for almost a minute afterwards, others were left feeling energised and excited some even slept the full session…
Taking a break from a busy day, especially in such a demanding industry is extremely important, Cuckoo wellness is not just important for the staff well-being but also for team building, staff moral and creativity!
Next month we have an hour long raw food workshop where we learn how to prepare delicious and healthy meals and snacks using only raw ingredients…yum yum!
Meet Our New Cuckoos
A massive warm welcome to the latest additions to the Cuckoo team, Tiffany our new Office Junior and Katie our Digital Marketing Assistant. Both joining us fresh out of college to grow their skills and embark on an exciting career in the agency world, whilst supporting the wider Cuckoo team across all areas from copywriting, administration, digital marketing and customer services.
Historically, the creative industry is known for isolating its recruitment pool to those who have a degree or previous agency experience – we take a different approach to recruitment. Cuckoo are firm believers that nurturing passionate young people — who did not spend their greener years at uni — whilst letting them develop their skills across all areas of the business produces the most resilient and tenacious talent.
Justine, Managing Director and owner of the agency said; "Whilst I recognise the value of a degree, I do not think it is essential. I started work at 17 and feel those precious 4 years stood me apart at 21 and allowed me to get ahead. Our new Cuckoos are starting agency life hungry, ambitious and full of va-va-voom, without any preconceived ideas or expectations from text book learning."
We are already impressed with our new team members, and look forward to seeing them flourish in 2018.
Cuckoo Welcomes Fuller Research Group
We are thrilled to welcome our wonderful new client, Fuller Research Group. Fuller are a collective of market research companies offering intelligent and comprehensive research solutions. The group is made up of the following products; Research Opinions, Acumen Fieldwork, Aspect Viewing Facilities and Full Colour Research.
Fuller approached us in August seeking a creative partnership with a Manchester agency to support them through various brand and digital projects due for completion early 2018.
The decision came down to two potential agency partners, but ultimately Fuller and Cuckoo's cultural and team values were the best fit, the rest is in the creative brief!
Watch this space for some exciting changes to come.
If you need a hand making your brand stand out get in touch on 0161 660 8352 or email Jennifer@cuckoodesign.com.
Changing our name to 'Cancer Needs Kicking' for the #CWordChallenge
We we're invited by our friends over at Trunk to contribute to the #CWordChallenge, a campaign to help 10 year old Isabella Lyttle. Isaballa has had neuroblastoma – a type of cancer – since the age of 3. She has achieved remission 3 times but unfortunately relapsed in March of this year. Having exhausted all avenues in the UK, her parents are now desperately trying to fundraise for her to go overseas for essential treatment.
The C word campaign started with a viral film featuring Isabella, in which she can't stop saying the C word. You can watch the video here. Every time she said C*** it was bleeped out, leading the audience to believe she was swearing, until the final scene reveals her saying, "I hate you Cancer". So far, the film has gained 12.1 million views and over 88,000 shares and featured in the Daily Mirror, Daily Mail, Huffington Post, Channel 5 News and more.
As a follow up to the film we we're asked to contribute with our own take on the C word, so for one day, on Friday 17th November we will change our name and brand from 'Cuckoo – Creativity That Kicks' to 'Cancer Needs Kicking'.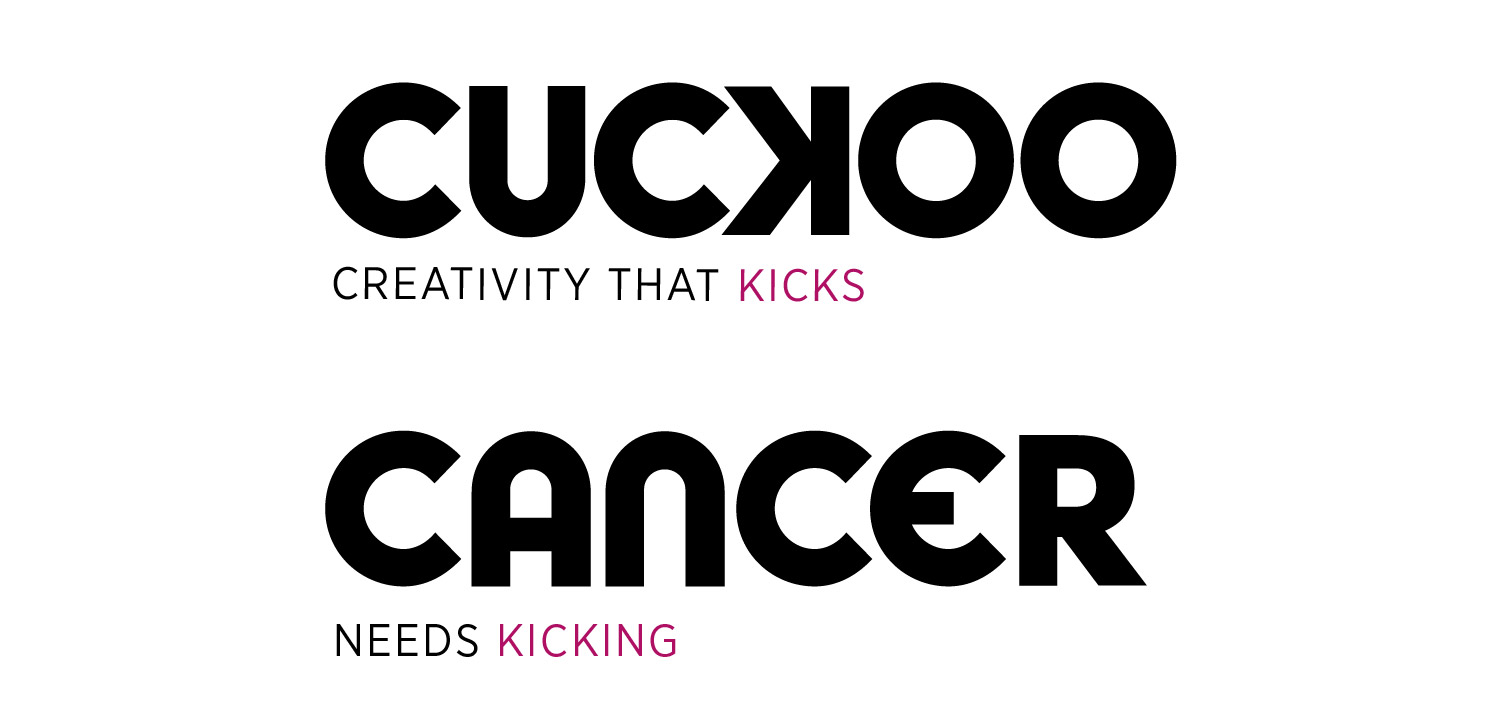 We've updated our website, social media channels, emails and some signage in the building with the new logo.
Hopefully our small contribution can help raise more awareness of Isabella's campaign. If you would like to contribute please visit her JustGiving page here.
Cuckoo amongst top UK agencies in list by The Drum
We have been ranked in The Drum's Top 100 Independent Agencies list this Autumn!
We're ecstatic to be recognised within our industry, with such an incredible acknowledgement.   The Drum's Top 100 Independent Agencies list is a definitive guide to the UK's best performing independent marketing agencies, it is based on financials, client satisfaction and additional data such as award wins/nominations. Cuckoo made the cut and we could not be prouder of our extremely tenacious team and agency – and let's face it who doesn't love a good list?
This fab result follows our best year yet, a year where we not only smashed our revenue targets, we welcomed some returning valued clients, added some incredible brands to our client list and also underwent an overhaul of the agency strategy and team structure, refocusing our energy on the retention of clients and staff. This has paid off tremendously!
Historically Cuckoo have been an underdog agency, around since before the internet, with a very small team, yet we punch above our weight with a client list of blue chip brands, holding down some of our relationships for over 2 decades.
This accolade is only further validation that the secret behind success is to just keep your clients happy, keep your staff happy and keep producing beautiful work.
The new age of branding
Executed correctly, branding can be a tool to give a voice, message and meaning to a brand.
Forbes (2012) suggested people establish relationships with brands rather than the products they purchase, with successful branding lasting the test of time.
The way we approach branding a product or service is continually changing. We live in an age where being online and mobile is second nature to everyone, with technological advances occurring at a rapid rate. Brands are establishing strategies and modifying techniques to stay innovative, resulting in an enormous difference in the way we branded ten years ago, compared to today.
A simple logo and memorable strap line is no longer sufficient…
Branding today focuses on building relationships and experiences, developing personal involvement with each and every potential customer and an increased emphasis on storytelling and engagement with customers on a higher level. This means we are going back to basics and placing much more attention on word of mouth promotion. This has and will remain, one of the most influential and powerful marketing tools for all brands.
The evolution of social media has been monumental, platforms such as Instagram, Twitter, Snapchat and the many others, allow brands to utilize customer engagement and encourage ambassadors. Thus, creating authentic endorsements. This content is hard for brands to create themselves with the same legitimacy. A happy customer uploading a genuine picture onto social media has the potential to reach millions.
Social media management is therefore an imperative part of branding today. With businesses dedicating time and recourses to build their social media presence. An online personality can be developed using social media, allowing engagement with customers long after a purchase of product. It's a platform to speak with your customers, helps to create deeper relationships and bonds, and a way increase engagement.
A great example is water brand Evian, who have effectively used social media as the focal aspect of their latest campaign. What makes Evian so good at branding? They always keep their finger on the pulse, staying current and relevant. Renowned for the roller skating babies, their May campaign focused once again on the theme of 'live young'. This time the meaning behind the budding babies, dressed in over-sized adult clothes, was to encourage adults to remain young at heart. This message cuts through a saturated market and engages with its audience keeping the tone light hearted, entertaining and symbolizing energy and youthfulness.
They opted for snapchat, a communication method creating a unique, visual, interactive and short lived AD to engage a younger audience. Evian's global marketing director suggested the reason behind this was that 'the target hasn't changed, what has, is how to address and engage them.'
The progression of social media enables a different type of interaction with audiences, as well as a greater understanding of your audience. Social media platforms provide large amounts of information about it users. Thus, helping brands to understand what it takes to meet their needs, and enables them to measure the performance of campaigns for example the number of mentions 'live young' has on twitter.
As a result, brands develop dedicated social media strategies, incorporating all social media platforms, allowing the key message to be reinforced. Evian's Instagram account showcases this, with their strap line of:
'Welcome to our Instagram account where #Liveyoung is not a matter of age, but a state of mind!'
The hashtag #Liveyoung is used on every post, strengthening the campaign and giving it vast reach. Giving the simplest product a voice, message and meaning using social media as a communications platform.
However social media's instant nature opens up the potential for negative association, consumers can use a campaign hash tag to log complaints or bad reviews. This is not always a bad thing as it gives brands the opportunity to strengthen their reputation by resolving customer issues – adding value and integrity.
Check out our previous blogs, that focus in more detail on some of the techniques used by brands today, examples of the way branding has changed over the past ten years, short lived content, interactive marketing, influencer marketing and video content– to name a few.
Need a helping hand getting your brand's message across? Get in touch on 0161 660 8352 or email Jennifer@cuckoodesign.com – we have lots to talk about!
By Stephanie Lambert
Cuckoo welcomes three new members to the team!
Rebecca,  Siobhan and Dawn all joined the Cuckoo team this summer. Let's get to know them…
Rebecca graduated last year with a degree in Fashion Design, however after identifying that Marketing was her calling she joined Cuckoo as Agency Assistant.
Secondly, our newest Creative Producer Siobhan.  After wowing Phil in her interview with an outstanding portfolio, she was an obvious choice for the Cuckoo team.
Finally Dawn, after gaining 3+ years of social media experience in-house she journeyed to the agency world as Cuckoo's newest Social Media Executive.
We asked the newbies a few questions to find out what makes them tick…
How did you end up with us at Cuckoo?
 Rebecca:
'Since leaving, I struggled to find my place in the industry and coming from a creative background, I was in the search of something new. Along came Cuckoo with a brand new career opportunity which took my eye and here I am.'
 Siobhan:
'I moved up from London and was seeking new opportunities in Manchester. After seeing my portfolio Cuckoo invited me in for a chat. To speed up the interview process I was given a design task to do over the weekend, I guess that they liked it as now I'm here!'
 Dawn:
'Since leaving college I've worked within social media. Notably I was the in-house Social Media and Content Marketing Executive at alldayPA.   When an opportunity at Cuckoo arose, I was the first to apply. I'm rather excited for my time here. After all, we're all a little Cuckoo.'
 What skills will you bring to Cuckoo?
 Rebecca:
'With Cuckoo being a very busy marketing agency, organisational skills are key and so far I think I have demonstrated this to allow the team and the agency to run smoothly.'
 Siobhan:
'I specialise in branding and I have three years' experience working on property branding and marketing in London. I also have learnt a bit of coding in my spare time.'
 Dawn:
'Firstly, social media. I've been in this field now for almost four years, and both my knowledge and experience I believe will be a great asset to the team. Secondly, my creative thinking. With a degree in design futures, I love coming up with creative yet practical ideas.'
 What's been the best part of working for Cuckoo so far?
 Rebecca:
'The best part of working at Cuckoo is the team! Each and every team member are friendly and approachable and always keen to answer any questions.'
 Siobhan:
'A great variation of work!'
 Dawn:
'The people. They have all been so welcoming and lovely. And of course, the end-of-the-week wind downs… can't beat a bit of fizz on Fridays!'
 Do you have any stand out moments so far to date?
 Rebecca:
'I think the stand out moment so far would be the amazing leaving present the team got for one of our colleagues who sadly left in my second week. Instead of just the ordinary card and wine present, they took it to the extraordinary and bought her a hamster. This gesture just shows how kind and thoughtful the team are.'
 Siobhan:
'I loved working on Riverside House, I got to play with type, layout and colour to create something unique.'
 Dawn:
'I've only been here just over a week but I would have to say being involved in the teaser campaign for the up-and-coming restaurant in Manchester. It's great to see the team's excitement around the launch.'
 Describe yourself in three words.
 Rebecca:
'Determined, Hard-working & Bubbly'
Siobhan:
'Passionate, Hard-working & Loyal'
 Dawn:
'Creative, motivated & rigorous'
 We are excited to see how our new team members integrate into the team, our summer party will be the first ice breaker!
Check out the rest of the team
Cuckoo Gives Meditation a Go…
This month the Cuckoos took part in some mid-morning meditation as part of our on-going wellness scheme.
Cuckoo Wellness is a monthly activity involving every member of the team, where we indulge in various wellbeing sessions.  Past sessions have included yoga, massage, still life painting and most recently meditation.
During an insanely busy week we all gained maximum benefit from a 30 minute meditation session!  We had some fantastic results and it definitely made us feel more relaxed, but on top of that productivity was at an all time high for the team!
Emma, Operations Manager summed it up saying;
"Having the time to reflect and focus on your breathing was really calming. We all left the meditation session feeling relaxed and revitalised."
Even Andy, Creative Producer chimed in adding;
" It was very tranquil and relaxing and felt more like an hour rather than 30 minutes of the day! Looking forward to the next session."
We highly recommend trying this with your team no matter what your industry – a happy team makes for a thriving business!
Watch this space for next months activity!
Good Luck Tom!
It is always a sad day when one of the cuckoos take flight, however we take great pride in developing and nurturing our team to progress and grow, even more so when they skyrocket above all expectations and achieve their dreams.
Tom, our Social Media Executive, leaves the nest today to join the team at McCann Manchester as a PR and Social Media Executive, we're immensely proud of Tom in all that he has achieved during his time here. We thought we would share with you Tom's story of his journey with Cuckoo.
"I started at Cuckoo in 2016 literally one month after my Apprenticeship ended with The Juice Academy – I was employed to support the social media team and develop my knowledge further, after 3 months I was promoted to Social Media Executive.
With only one year of experience under my belt It was quite daunting to join such a fast paced creative agency, however everyone within the team was incredibly welcoming and supportive from day one. I feel like I have learnt so much in such a small space of time. My confidence has grown so much due to the fantastic and supportive team, my knowledge of social media and the industry has also developed enormously.
More specifically, my time at Cuckoo has taught me new ways of working (especially when it comes to deadlines and quick turn arounds). The team have brought me out of my shell and encouraged me to take initiative and ownership of my work.
Thanks to Cuckoo I now have the skills and experience to plan and execute social media campaigns from start to finish.
The people are helpful, generous and above all, slightly cuckoo when it comes down to it (although, isn't everyone at the end of the day?).
Thanks for an ace time guys! x "
You are welcome, We will miss you Tom!
Lots of Love Cuckoo.
Vero Moderno goes live with the help of Cuckoo!
Cuckoo have designed a stunning new website for Vero Moderno!
Here at Cuckoo we are always looking for ways to give back to our community and the surrounding area by using our design, marketing and creative expertise to help local businesses.
Our latest support project was to build a website for Vero Moderno – a rustic Italian restaurant on Chapel Street, Salford. The layout and design was inspired by the simplicity of their modern Italian cuisine as well as the restaurant's minimalistic yet bright and inviting interior. The website will also act as platform for the Vero team to share their vision with their customers. Click here to view the Vero Moderno Website.
Vero Moderno's Chapel Street street setting is an area close to the hearts of the Cuckoo team. The eatery is positioned just under Vimto Gardens –  a luxury residential development for which we created a complete visual identity, website and drove all marketing activity.
 If you need a helping hand building and designing your website or with anything else for that matter please feel free to get in touch on 0161 660 8352 or email Jennifer@cuckoodesign.com.
Cuckoo lands two nominations at this year's Salford Business Awards!
We're thrilled to announce we've been nominated in two categories for this year's Salford Business Awards!
We're in the running to win The Best Employer and Excellence award off the back of our most successful year yet – both creatively and financially! 
Here at Cuckoo we have a long standing relationship with the Salford Business Awards. Not only have we been honoured by the organisation through this year's nominations, we're also the creative force behind their visual identity and website!
Last year we were chosen to be the official design and marketing partner for the prestigious event and for 3 years running we've developed a unique concept and design for their awards programmes for the big night – check out some of our passed work with the Salford Business Awards here
Watch this space to see how we get on when we head down to the AJ Bell Stadium on May 25th.
Have a cracking Easter from everybody at Cuckoo!
For Easter this year, Cuckoo has donated 50 chocolate eggs to Wood Street Mission.
The Manchester based charity helps provide underprivileged children and families living in the surrounding area with everyday items most of us take for granted. Their wonderful Easter project aims to get as many kids as possible joining in the fun of the holiday! Their amazing volunteers collect as many delicious egg donations as possible and deliver them to children throughout Manchester in time for them to enjoy this Easter Weekend!

We picked a selection of our favourite choccy – Smarties, Malteasers and of course Mini Eggs! – to help put a smile on their faces!
If you're interested in getting involved in any of Wood Street Mission's incredible projects and want to make your own donation visit http://www.woodstreetmission.org.uk.
Cuckoo gets creative for The Manchester Duck Race!
It's that time of year again and Cuckoo will soon be sending our own extra special contender to take part in the race of all races!

Around 25,000 visitors will descend on the River Irwell on Good Friday – with families and friends getting together in support of Brainwave and taking part in the 8th annual Manchester Duck Race!

The event takes place around the Spinningfields and New Bailey area and costs as little as £1 to enter your own feathered (well, plastic) friend!

All proceeds will go to Brainwave, a local children's charity who work hard to help youngsters who've suffered with brain injuries across the country.

In support of this incredible cause, our talented team have created our own super stylish silver duck to take on the challenge.
Inspired by the rubber duck being immortalised in silver as the latest Monopoly board token, we not only painted our slightly oversized contestant – we also crafted a miniature Monopoly man to ride our duck to victory!
Come and see how our extra special entrant gets on or join in the fun for yourself!

Click here to see all of the contestants, make sure to click 'like' on our duck to make sure we are crowned Best Dressed Duck 2017 – get voting!!
Exciting new client win for Cuckoo!
Cuckoo would like to say the warmest of welcomes to our new client, National Museums Liverpool. Their incredible collection of 7 galleries and museums house some of the countries favourite treasures from stunning Impressionist paintings to rare historical artefacts – including a lifejacket from the Titanic!
National Museums Liverpool have called on our award-winning agency's expertise to make their Christmas 2017 campaign really sparkle. Watch this space for updates on the project and news of our exciting future campaigns together!
If you need a helping hand making your brand stand out or with anything else for that matter please feel free to get in touch on 0161 660 8352 or email Jennifer@cuckoodesign.com.
Introducing The Newest Cuckoo…Oliver!
We recently welcomed Oliver Dickinson, our new social media apprentice, into the Cuckoo nest.
Oliver joined the agency last month after seriously impressing client services director, Sophia, and our social media executive, Tom, at The Juice Academy.
The prestigious Juice Academy offers an industry-led apprenticeship programme which brings together budding social media marketing stars, providing training and the chance to engage with agencies and potential employers directly through bootcamp days.
It's safe to say Oliver made quite the impression on us, so we thought we'd give you the chance to get to know him a little better!
How Did He Get Here?
"I was coming to the end of my A levels and I wasn't enjoying being in the kind of environment where it would be heavily focused on independent study." says Oliver. "I wanted to do something more interactive. I decided not to apply for university and apply for an apprenticeship instead so I could learn on the job which has motivated me far more than I ever was at college."
Oliver applied to join The Juice Academy and was invited to attend a bootcamp day. The rest is history.
He explains: "I found myself heavily drawn to the digital marketing sector as I had identified it as a rapidly growing sector and something I wanted to get involved in. Finally, after a bit more digging I discovered The Juice Academy which came highly recommended and focused on all things social media.
"Throughout the day I interacted with Tom and Sophia and at the end of the day they chose me as their new social media apprentice."
Oliver was offered the position on the spot and was getting stuck in to agency life by the following Monday.
"I think the thing that impressed me most about Oliver was his willingness to learn about social media and digital marketing," says Tom. "As well as showing off both independent and teamwork skills throughout the day."
Ollie is now celebrating almost 2 months with our award-wining agency.
This is what he had to say about his expertise, his time at Cuckoo so far and his plans for the future during a quick fire Q&A session.
What has been the best part of working at Cuckoo so far?
How welcoming everyone has been. From the first day everyone was always coming over and speaking to me, getting me right into the team. There have been no bad parts at all!
What makes you a good fit for the team?
I have quite a good rapport with people. I get along with everyone. I also think, because I'm quite young, I can bring some fresh things to the table. As I'm doing an apprenticeship I'm still learning so I can keep bringing new ideas.
Where does your expertise lie?
It's got to be social media of course, because that's what I'm doing! But all things marketing. I'm alright at design too and have good organisational skills.
Any standout moments over the last month?
The first day I got a massage! They had a masseur in. And the second week we went out for dinner to celebrate hitting an agency milestone. It was nice to be included in that because I wasn't here last year.
Do you have a favourite piece of work to date?
Its something I'm currently working on. Our marketing manager Jennifer asked me to do an in-depth presentation containing competitor research on various social media platforms.
Describe yourself in three words?
Logical, diligent and motivated.
Where do you see yourself in 10 years time?
I'd like to still be in the digital marketing sector. I don't want to wander off or anything. I want to have a good track record and portfolio showing how I've helped improve businesses. I don't know where I'll be in 10 years time but I'd like to be at Cuckoo for the foreseeable future.
Fun fact: Oliver is fascinated by space exploration
We're always on the lookout for talented individuals to join our fabulous team so keep an eye on our social media pages for opportunities!
Cuckoo's Tasty Valentine's Day Cook Off
Here at Cuckoo we decided to celebrate Valentine's Day a little differently this year by getting the whole agency together for a bit of love-inspired competitive cooking.
The Cuckoo cook-out featured a host of mouth-watering treats from delectable pink-frosted cupcakes to freshly-baked falafel and humus flat breads.
Our wannabe chefs were given two scores out of five – for presentation and taste – after each competitor had sampled every single dish of course.
Once the scores were added up it proved to be a pretty close contest.
Congratulations to our Managing Director Justine who bagged the top spot with her heart-shapped mini margherita pizzas served with fresh basil.
Second place went to our Marketing Manager Jennifer for her decadent chocolate piñata cake. 
Client Services Director Sophia came in a respectable third place with her moreish moroccan tagine.
Now doesn't that sound like the perfect, Valentine's Day dinner for two?
If you fancy getting your hands on one of our recipes or anything else for that matter please feel free to get in touch right away on 0161 660 8352 or email Jennifer@cuckoodesign.com
Our Lovely New Website
Here at Cuckoo we are welcoming in what is sure to be an exciting 2017 with the launch of our shiny new website!

Designed and built in-house the site showcases the very best of Cuckoo following our best year to date (creatively and financially) for our award winning agency.

You'll find a medley of our latest and greatest projects, intertwined with ramblings from our blogger and a spanking new brand film – a 60 second energetic video offering an insight into the intricate workings of the cuckoo machine.

So spend a little time here, navigate your way around and please feel free to let us know what you think, alternatively if there is anything we can help you with get in touch right away on 0161 660 8352 or email Jennifer@cuckoodesign.com