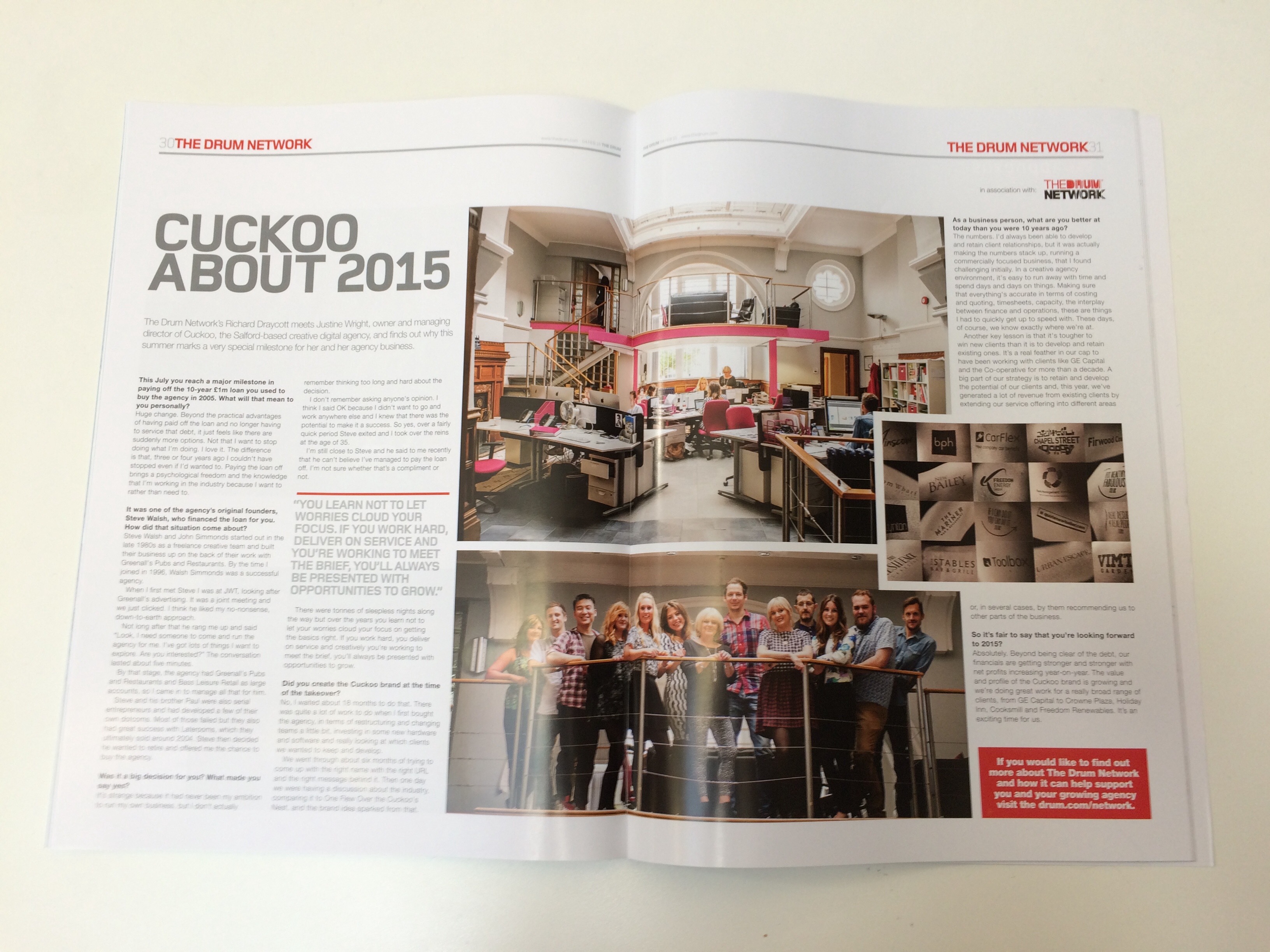 It is no secret that we have made some fantastic changes to the agency over the last twelve months, from strengthening our team to revamping our brand identity and bringing on not one, but five brilliant new clients.
We are so happy to be recognised by one of the UK's biggest and best industry journals, The Drum.
Richard Draycott, Associate Editor of The Drum came to meet with Justine Wright, owner and Managing Director of Cuckoo for an interview discussing our recent successes and future plans for the Agency.
Read the full article featuring an in-depth interview with Justine along with images of our team, the studio and design work.
back to the latest