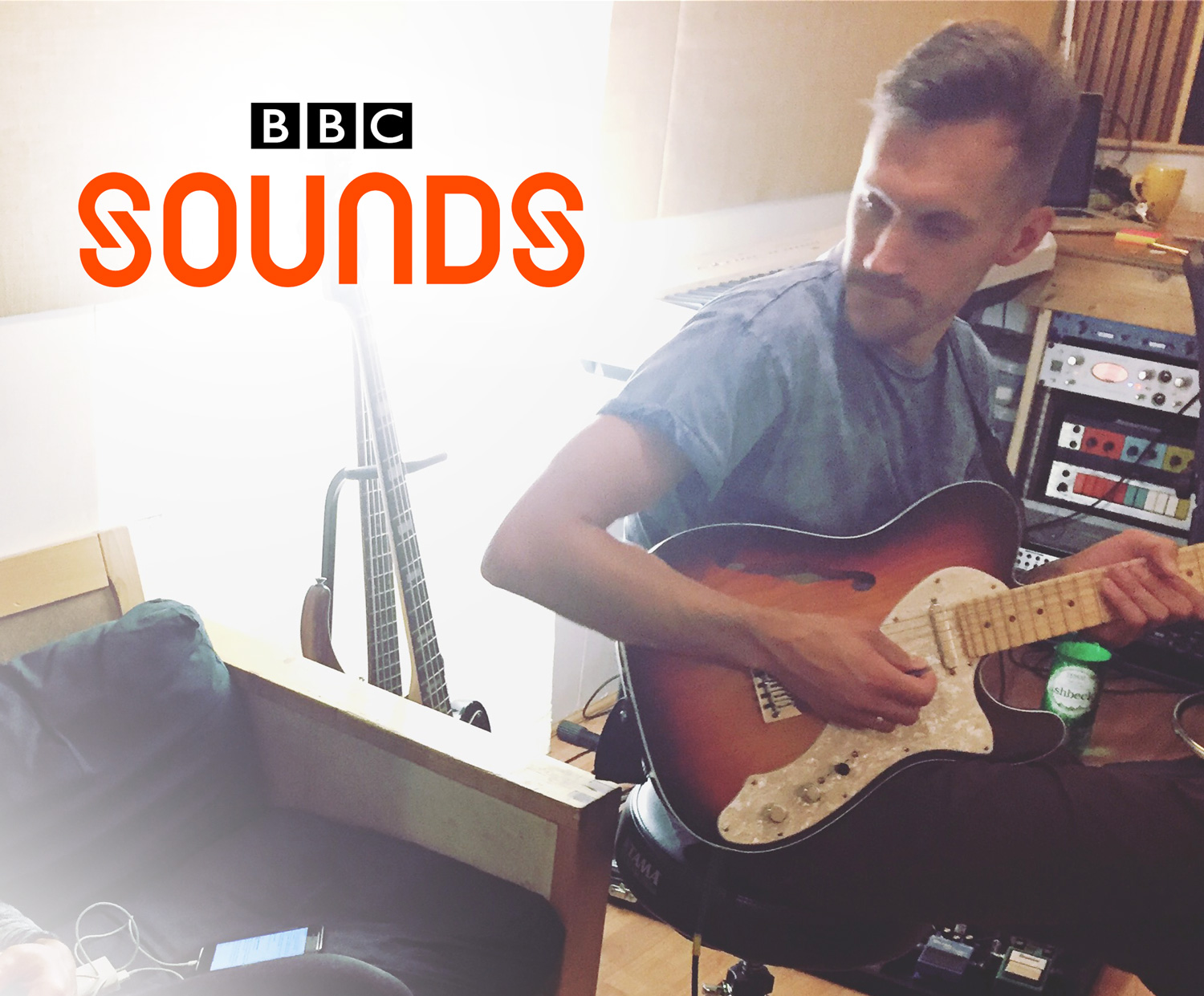 Phil Rainey talks about writing, performing and recording the soundtrack theme to the BBC's Out Of Our League Podcast. 
In January 2020 I received a short message from a contact at the BBC. 'You all good? Got a proposal for you. Call me.' I had already performed live and been interviewed on the BBC during The Rainband's previous tours and album releases, so naturally thought it was something to do with the band. On returning the call I found out that a new BBC 10 part podcast series was in production, telling the story of Bury F.C's expulsion from existence in 2019, followed by their subsequent rise from the ashes to form a new club to start the 2020/21 season.
Being both a musician and lifelong Bury supporter I was honoured to be top of the Beeb's list to perform and write a piece of original music to accompany the series as its signature soundtrack. Thankfully the brief was pretty much open (Designers. Musicians. We all love an open brief!). 4 minutes of original music plus some link examples to the BBC's Football Daily Podcast ­– that uses the Arctic Monkeys – and The Football Ramble – which uses The Futureheads. I guess my indie inspired Rainband back catalogue complimented the style they were after at least. 
So, where to start? Writing an accompanying theme to an existing production isn't something I've been solely involved in before. Most of my previous writing has involved other musicians bouncing the seeds of ideas, lyrics and guitar riffs off each other to take a song to any place. I guess 'jamming' would have summed that up quicker but I'm not a fan of the word 'jam' in music as can it sounds like just noodling around without much focus.
I started with the subject at hand. Bury F.C's 135 year history destroyed in the blink of an eye by mis-management of various shady business people – and I use the term 'people' loosely. That's a story for another day, but I guess what I'm getting at is that it's much easier to write music and lyrics for a subject and event that is so close to home it could only come from the heart and soul.
With just my voice, acoustic guitar, my living room and the working title of 'Take It Back', I started playing around with a finger-picked Rodriguez inspired (watch the excellent Searching For Sugar Man film is you want to hear more) guitar part. This formed the basis of the whole vibe. I could hear a big brass intro to the acoustic so recorded myself humming the brass part over the top on an iPhone. Previously I would have left the idea here until the band added their parts, but this was a solo project and I was excited to hear how the track could evolve by breaking these parts down after recording into Apple Logic at my home setup. I liked the idea of a process that involved layering multiple parts and instruments, then gradually losing the initial parts that started the process off. If this type of approach worked for David Bowie is was good enough for me.
It quickly materialised from here. Writing into the Logic sequencer allowed me to structure the song quickly; Big Intro, Verse, Chorus, Solo, Verse, Chorus, Epic Outro and get approval on the style and tempo from podcast writers and presenters Sanny and Mark from the BBC.  During production the world went into lockdown so all this was done over file transfer and Zoom calls with the team. The initial feedback was extremely positive so more parts were added; Bass, keyboards, trumpets (played on my QWERTY Apple keyboard!) and guitar overdubs. 
The final part was just nailing the lyrics and getting a decent vocal take completed. I'd had verse one and the chorus for a month or so, but the final verse was written literally days before it was recorded. The vocals were the only part I recorded outside of my home, using the excellent producer Greg Morton to record and direct the vocal style and add some musical gloss on the final mix and master. 
Then on 9th September 'Out Of Our League' was released on BBC Sounds. There's no better feeling than hearing something that started out in your living room, with you trying to sound like a trumpet, come to life and be broadcast worldwide on an institution like the BBC. Music lives on forever and captures a moment in time, so let's hope 'Take It Back' and the excellent 'Out Of Our League' podcast kick-start the life of Bury F.C once more.
You can listen to the track and podcast on BBC Sounds here: https://www.bbc.co.uk/sounds/play/p08qtwyy
Phil Rainey is Owner and Brand Director at Cuckoo. Over the last 15 years he has worked as creative lead for clients such as The Co-operative, BUPA, GE, AC Marriott and Muse Developments.
back to the latest