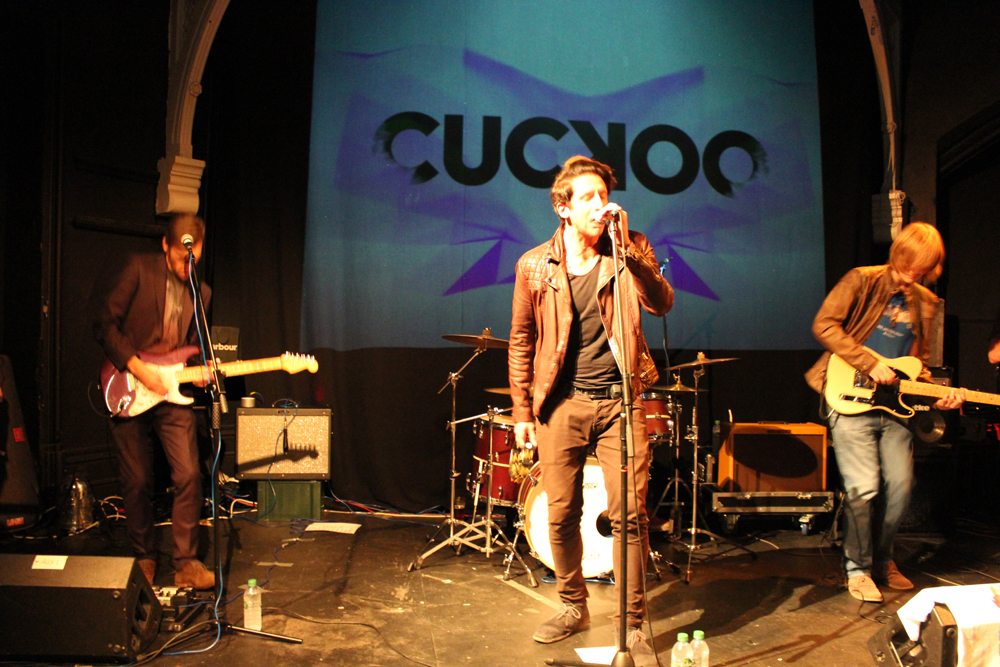 The Cuckoo team celebrated their rebrand with a huge party
Last week Cuckoo Design hosted a launch party in celebration of our rebrand, including the unveiling of a brand spanking new website, an improved logo and new faces within the team.
The evening kicked off at 5.30pm in The Kings Arms, Salford, a real bohemian backstreet boozer based just a stones throw away from our office. The evening had it all; from great company, food and drink to an exclusive live set from the outstanding and very loud, The Rainband, one of Manchester's acclaimed bands.
The band came on at 6pm and ended with a standing ovation at 7pm when everyone was pointed in the direction of the free bar and delicious food.
In true Cuckoo fashion it was not your average after work corporate networking event held in a polished venue in the city centre, but a very laid back and quaint get together of clients, friends and suppliers. We even had fun personalised beer matts and grungy gig style pin badges. In place of your standard champagne and finger sandwich buffet we had a fanciful chip station with an assortment of quirky accompaniments; all of which was wiped out in its entirety by 8pm. The pub remained full to the brim until after 10pm with everyone including the band staying to give a big cheers to Cuckoo.
The Cuckoo team are extremely proud of our new and improved (slightly more sophisticated) look and feel and would love to invite you to have a look at our new website, see some of our great clients, recent projects and of course read about our incredibly weird and wonderful team!
Lets hope the next event is as fun and memorable as this one!
back to the latest