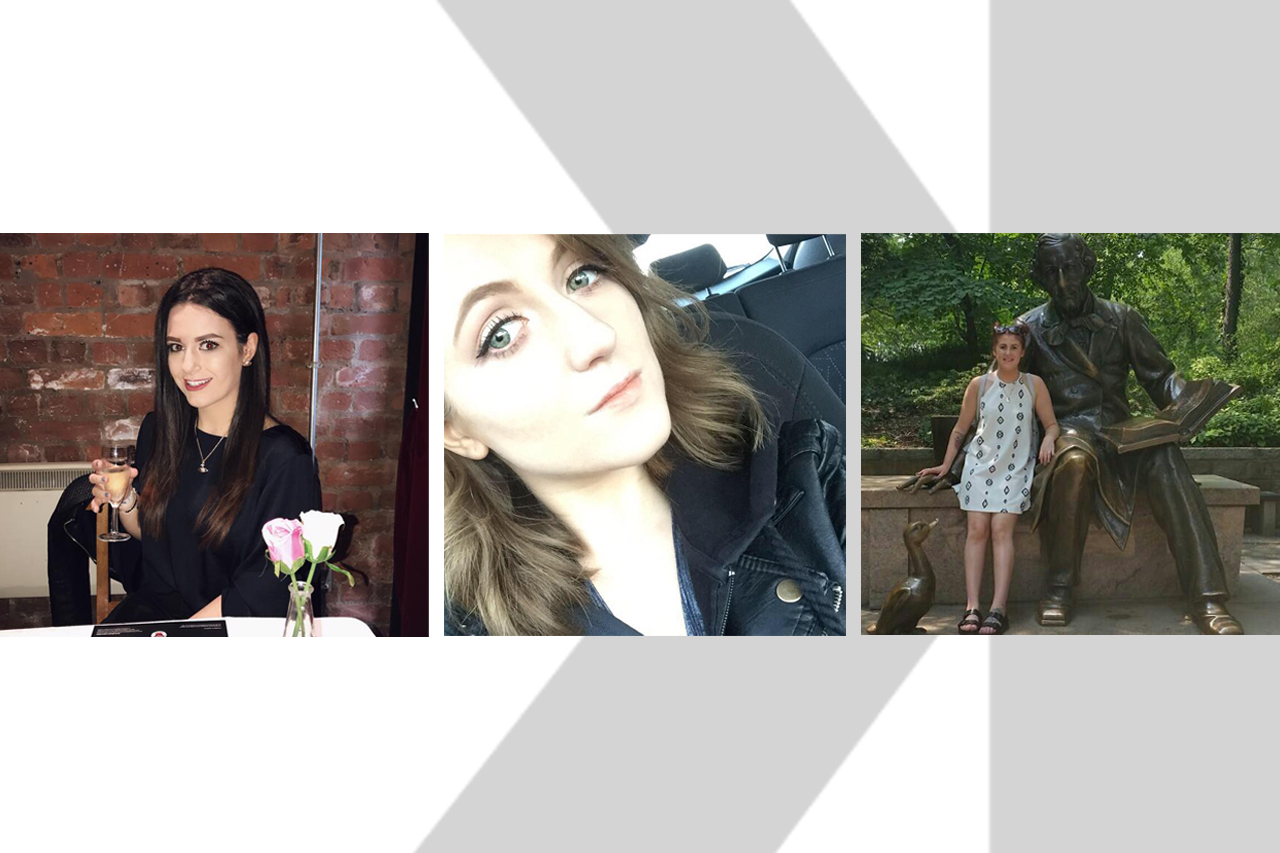 Rebecca,  Siobhan and Dawn all joined the Cuckoo team this summer. Let's get to know them…
Rebecca graduated last year with a degree in Fashion Design, however after identifying that Marketing was her calling she joined Cuckoo as Agency Assistant.
Secondly, our newest Creative Producer Siobhan.  After wowing Phil in her interview with an outstanding portfolio, she was an obvious choice for the Cuckoo team.
Finally Dawn, after gaining 3+ years of social media experience in-house she journeyed to the agency world as Cuckoo's newest Social Media Executive.
We asked the newbies a few questions to find out what makes them tick…
How did you end up with us at Cuckoo?
 Rebecca:
'Since leaving, I struggled to find my place in the industry and coming from a creative background, I was in the search of something new. Along came Cuckoo with a brand new career opportunity which took my eye and here I am.'
 Siobhan:
'I moved up from London and was seeking new opportunities in Manchester. After seeing my portfolio Cuckoo invited me in for a chat. To speed up the interview process I was given a design task to do over the weekend, I guess that they liked it as now I'm here!'
 Dawn:
'Since leaving college I've worked within social media. Notably I was the in-house Social Media and Content Marketing Executive at alldayPA.   When an opportunity at Cuckoo arose, I was the first to apply. I'm rather excited for my time here. After all, we're all a little Cuckoo.'
 What skills will you bring to Cuckoo?
 Rebecca:
'With Cuckoo being a very busy marketing agency, organisational skills are key and so far I think I have demonstrated this to allow the team and the agency to run smoothly.'
 Siobhan:
'I specialise in branding and I have three years' experience working on property branding and marketing in London. I also have learnt a bit of coding in my spare time.'
 Dawn:
'Firstly, social media. I've been in this field now for almost four years, and both my knowledge and experience I believe will be a great asset to the team. Secondly, my creative thinking. With a degree in design futures, I love coming up with creative yet practical ideas.'
 What's been the best part of working for Cuckoo so far?
 Rebecca:
'The best part of working at Cuckoo is the team! Each and every team member are friendly and approachable and always keen to answer any questions.'
 Siobhan:
'A great variation of work!'
 Dawn:
'The people. They have all been so welcoming and lovely. And of course, the end-of-the-week wind downs… can't beat a bit of fizz on Fridays!'
 Do you have any stand out moments so far to date?
 Rebecca:
'I think the stand out moment so far would be the amazing leaving present the team got for one of our colleagues who sadly left in my second week. Instead of just the ordinary card and wine present, they took it to the extraordinary and bought her a hamster. This gesture just shows how kind and thoughtful the team are.'
 Siobhan:
'I loved working on Riverside House, I got to play with type, layout and colour to create something unique.'
 Dawn:
'I've only been here just over a week but I would have to say being involved in the teaser campaign for the up-and-coming restaurant in Manchester. It's great to see the team's excitement around the launch.'
 Describe yourself in three words.
 Rebecca:
'Determined, Hard-working & Bubbly'
Siobhan:
'Passionate, Hard-working & Loyal'
 Dawn:
'Creative, motivated & rigorous'
 We are excited to see how our new team members integrate into the team, our summer party will be the first ice breaker!
Check out the rest of the team
back to the latest