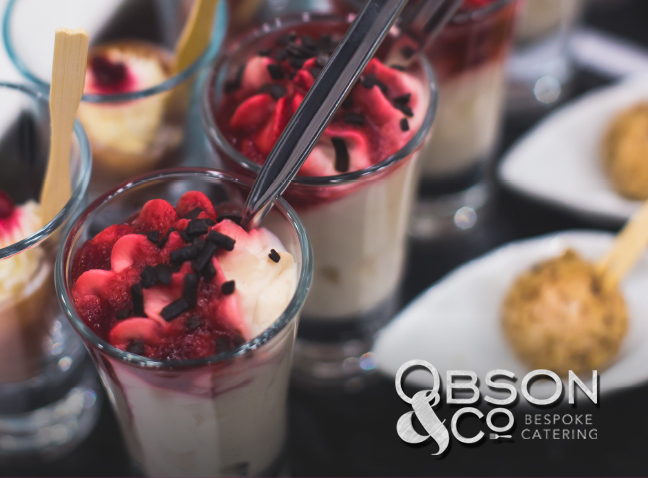 It's no secret that the Cuckoos are what you might call a bunch of food deviants; Cooking, endlessly scrolling through Buzzfeed food posts (some of us even read menus for fun) and of course most importantly eating! For this reason we are absolutely thrilled to announce our delicious new client, Obson & Co who have decided to put their image in Cuckoo's capable hands.
Obson & Co is a niche artisan catering business founded by fellow foodies Anthony Liddy, Neil Hindle and their team of 30 experts offering eclectic, high-end and quirky catering solutions to the business and leisure sector, more specifically the elite, professional sports sector. All of their produce is locally sourced, fresh and prepared in their North West based kitchen– it's no wonder their food is loved by elite athletes.
During these early stages of the relationship, Cuckoo is working closely with Obson & Co to establish a robust marketing strategy to expand the business. We have enjoyed working in the hospitality sector for over 20 years…you might say it's in our DNA!
We can't wait to get stuck in…yum yum
back to the latest