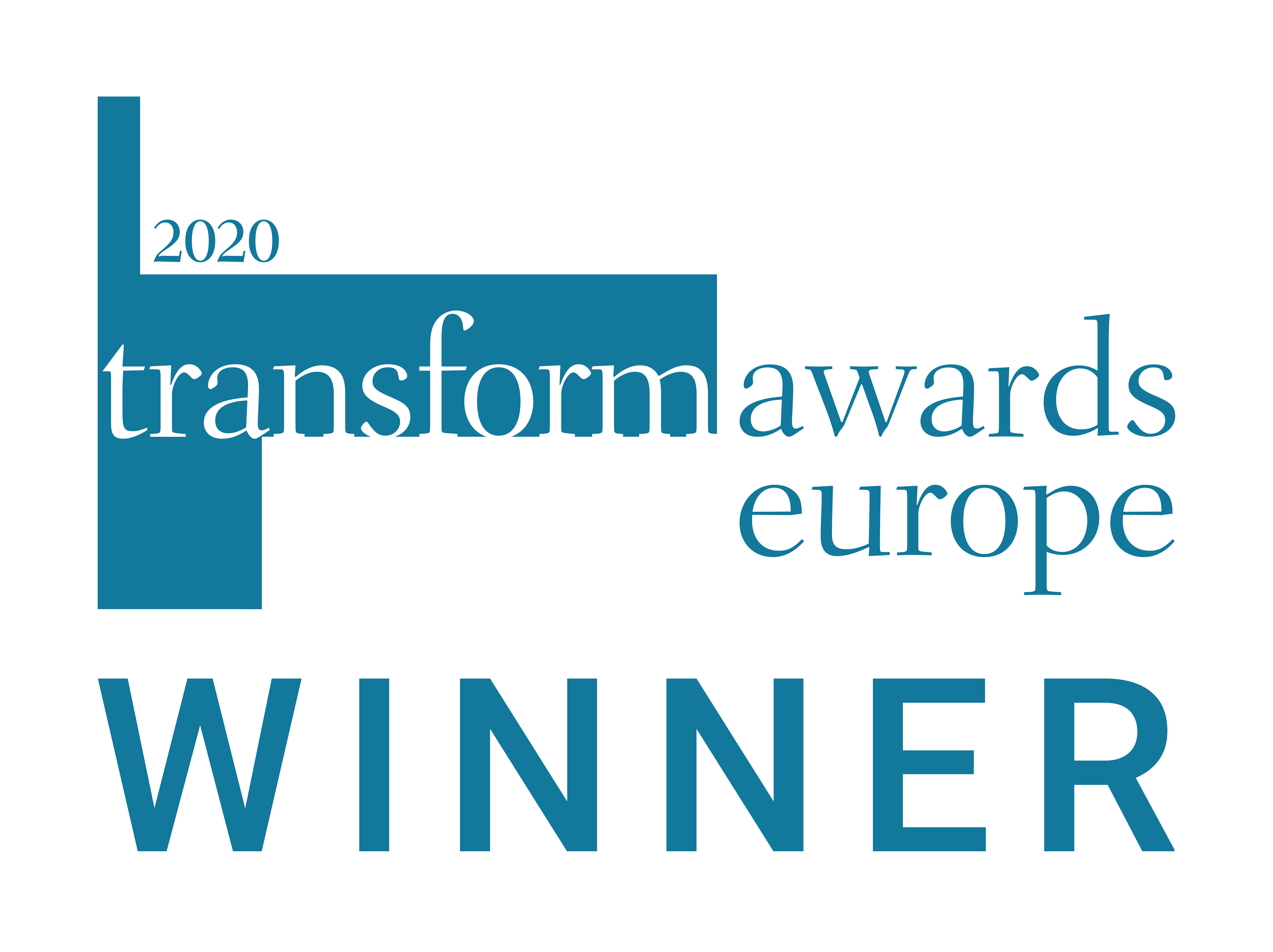 Cuckoo are proud to have received a Bronze award, in the 'Best Development of a New Brand within an Existing Brand Portfolio' category, at the eleventh annual Transform Awards Europe. On 3rd March 2020, Cuckoo's excellence in rebranding and brand development was recognised in a room brimming with industry specialists, hosted by Luke Kempner,  in The Brewery, London.
Established in 2009, the Transform Awards has evolved into a celebration of the indispensable talent that exists within the branding sphere. Covering Asia-Pacific, the Middle East, North America and Europe, the Transform brand itself is truly global, with no other outlet as committed to providing such comprehensive coverage of the brand environment.
The implementation, positioning and creativity of the corporate brand are becoming an increasingly treasured business asset. The Transform Awards evaluate exemplary work in brand development and acknowledge the growing significance of brand in strategic corporate communications – developing and sustaining a strong brand is imperative for success.
The Transform Awards consistently set a stronger benchmark for work in brand development while reflecting the growing significance of brand in strategic corporate communications. The corporate brand – and its implementation, positioning and creativity – has become one of the most valuable assets a business owns.
Brittany Golob, Publishing Editor at Transform magazine, says, "At the Transform Awards, shortlisted companies represent every sector and size of organisation, presenting a true benchmark for excellence in strategic brand work. The breadth of the shortlist exemplifies the broad spectrum of brand development work recognised by the awards, from visual design to tone of voice to wayfinding and signage. Every single company on that list deserves congratulations for delivering excellent, creative brand work. Congratulations to all of the 2020 winners!"
If you have an appetite to re-energise your brand strategy, email jennifer@cuckoodesign.com or call 0161 660 8352.
back to the latest