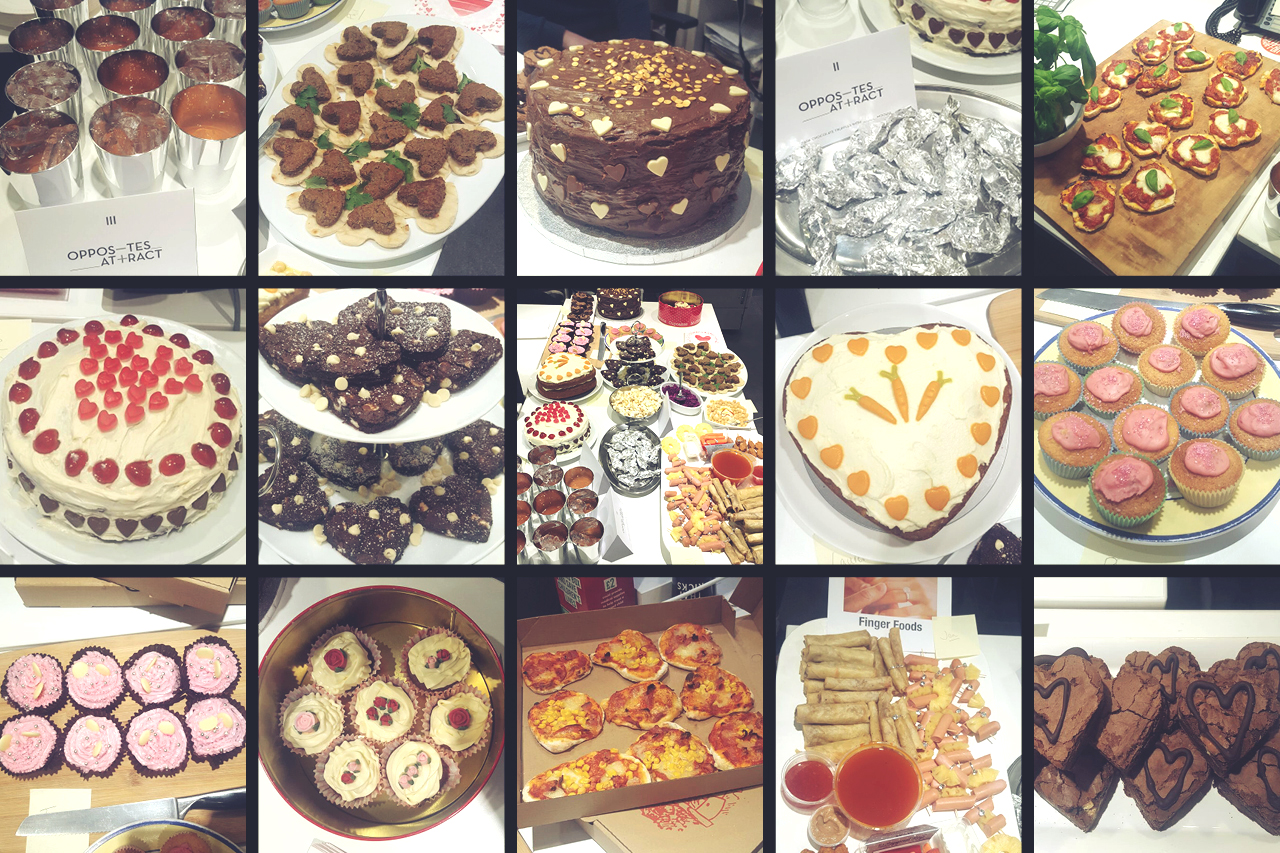 Here at Cuckoo we decided to celebrate Valentine's Day a little differently this year by getting the whole agency together for a bit of love-inspired competitive cooking.
The Cuckoo cook-out featured a host of mouth-watering treats from delectable pink-frosted cupcakes to freshly-baked falafel and humus flat breads.
Our wannabe chefs were given two scores out of five – for presentation and taste – after each competitor had sampled every single dish of course.
Once the scores were added up it proved to be a pretty close contest.
Congratulations to our Managing Director Justine who bagged the top spot with her heart-shapped mini margherita pizzas served with fresh basil.
Second place went to our Marketing Manager Jennifer for her decadent chocolate piñata cake. 
Client Services Director Sophia came in a respectable third place with her moreish moroccan tagine.
Now doesn't that sound like the perfect, Valentine's Day dinner for two?
If you fancy getting your hands on one of our recipes or anything else for that matter please feel free to get in touch right away on 0161 660 8352 or email Jennifer@cuckoodesign.com
back to the latest