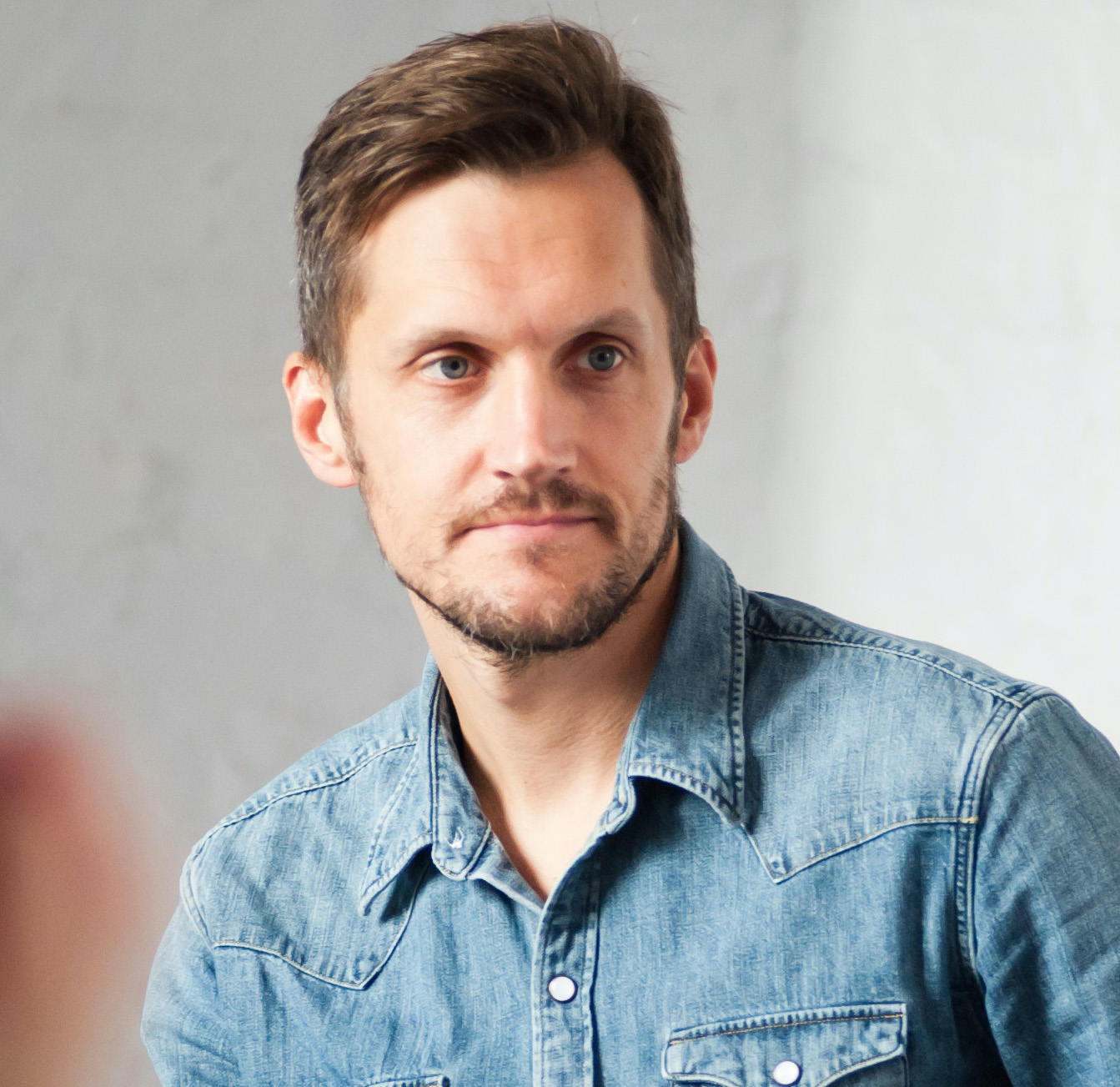 From developing stand-out brands to helping create some impressive user-friendly digital campaigns, our Creative Director Phil Rainey has done it all. Now celebrating 15 years at Cuckoo, Phil has been with the company through tough credit crunches and huge client wins, so we thought it was a great time to sit him down and talk about his time at Cuckoo. 
What was your role when you first started working at Cuckoo?
I was a Senior Designer; I'd been working for about 7 years in the industry after graduating. At the time, I was probably more heavily involved in digital, user-experience and planning. Back in those days, a lot of Designers dabbled in building websites and using different software. It's really strange to think how far I have come, being Creative Director for over 10 years, compared to the person I was when started – still building emails and websites. That just shows how you can evolve in the right company with the right skillsets.
What attracted you to Cuckoo?
I was attracted to the client list and seeing brands that excited me. They were household names at the end of the day. We continue to work with well-known brands like AC Marriott, Crowne Plaza and we also had GE, Totesport and The Co-operative Bank, so it seemed like a really exciting and varied amount of work across so many different sectors. I'd worked a lot with sport and education in my previous company, so I was excited about the challenge of moving on to financial services and hospitality, something I hadn't done much of.
How did you progress from Senior Designer to Creative Director?
When I first came to Cuckoo I knew digital was my strength but I was conscious I wasn't going to be pigeon-holed. For the first few months, the established design team were getting the nicer briefs and brand creatives. I had to ask if people needed a hand and then do it better than them. After that, a couple of digital opportunities changed things for me.
ToteSport came with a pitch to do some brand display banners, I was heavily involved in the storyboarding and went along to the pitch. Pitching is something I've always been comfortable with. When Justine saw that I could pitch too, it snowballed from there.
How would you describe what you do now?
My kids always ask me what do I do? In the simplest terms, I say I make things look good with words and pictures! Bring it all together, make it work. A lot of my role now though is managing and mentoring my team, as I also think it's important to practice what you preach. It keeps things fresh and interesting. There are always new ways to do things.
What was one of the biggest challenges you've had to overcome during your time at Cuckoo?
One of my biggest clients in the 2000s was The Co-operative Bank. They went through a re-brand and we started to pick up a lot more work from them.  Then around 2007 the credit crunch hit and a lot of financial services just fell through the roof. We understood why it was happening but also got to see the effect it had while working closely with The Co-operative Bank. Suddenly the messaging and creative had to have more honesty and realism. It was a challenge to get things through compliance, but we got there.
How did you deal with the pressures of a crisis like that?
When marketing departments are struggling, and budgets are tight, digital was the best way of getting the messaging out. Back then it was microsites and emails, now you can add social media into the mix too. Our digital expertise, as well as bringing together brand and strategy, helped us to work through the financial crisis when a lot of agencies were struggling. Cuckoo was well placed to deliver value. We were cost effective and agile; we could move quicker. We were Manchester-based so we could deliver face to face more effectively. It was a really good time and you felt we were at the centre of everything. With all the financial turmoil taking place, it was almost like we were working with them rather than for them. We understood them and where they came from.
Different times bring different turmoil, there's always something going on. You have to be agile enough to pick that up. We call it 'crisis design', we don't mean jumping on the back of a crisis, but that we can deliver value through troubled times. We're adaptable, and together have extensive knowledge and vast experience amongst the senior team. This allows us to be on the ball and succeed time and time again.
Is this why Cuckoo has lasted so long in such a volatile industry?
We've never had that boom or bust mentality; some agencies have one amazing year and the next they're gone. We never wanted to be that. We're very good, organised and creative but whatever is going on in this mad world, it's equally important that we're that steady company that rides it all out no matter what.
What's been the biggest change you've seen at Cuckoo over the last 15 years?
The biggest change I suppose was moving office to Salford Quays. When I first went into the Old Bank [the grade II listed building which was home to the company from the early 1990s to 2018] 15 years ago, the building had that wow factor. I always thought that was a massive USP for us, as though that character was inbuilt into what we were about, so I was a bit nervous about moving. You don't know if that will change things and change a client's perception of you. But from the move, we learnt the agency was about the people more than the place. You're only as good as the people that frequent the building.
What makes a good design team?
I think it's key for any design team to absorb everything going on around them, whether its digital, brand, moving image, fashion, sound or copywriting. You can be creative in so many ways. If you have good ideas and are organised and creative, add those together and you can run with anything, there's nothing to stop anybody.
What would you say is the secret to good creative?
It's not rocket science it's about knowing your audience, communicating with your audience and doing that well. Then the creative really should speak for itself. Taking it back to basics helps, sometimes you can get bogged down in the technical aspects and explaining things, it's not about that it's about how you communicate it to the layman so they can buy into it. Understand people and how to read them, then you understand how to engage with them.
How do you manage to stay creative?
I think it's really important for designers to have a passion project. I'm always interested in a potential employee's personality and what makes them tick because you can see how they can bring that personality to our clients. Whether it's taking photos on a weekend or learning website development, it's all-important. I've been playing music in a band for as long as I've been designing. This enables me to do everything from the band's website to social media and sleeve design. It gives you chance to be the boss and keeps you going creatively. Side projects inspire so push it as far as you can, it all helps.
To find out more about Cuckoo, and keep up with our updates, follow us on social media. If you'd like more information, on how we can help you with anything from branding to digital strategy, email jennifer@cuckoodesign.com.
back to the latest