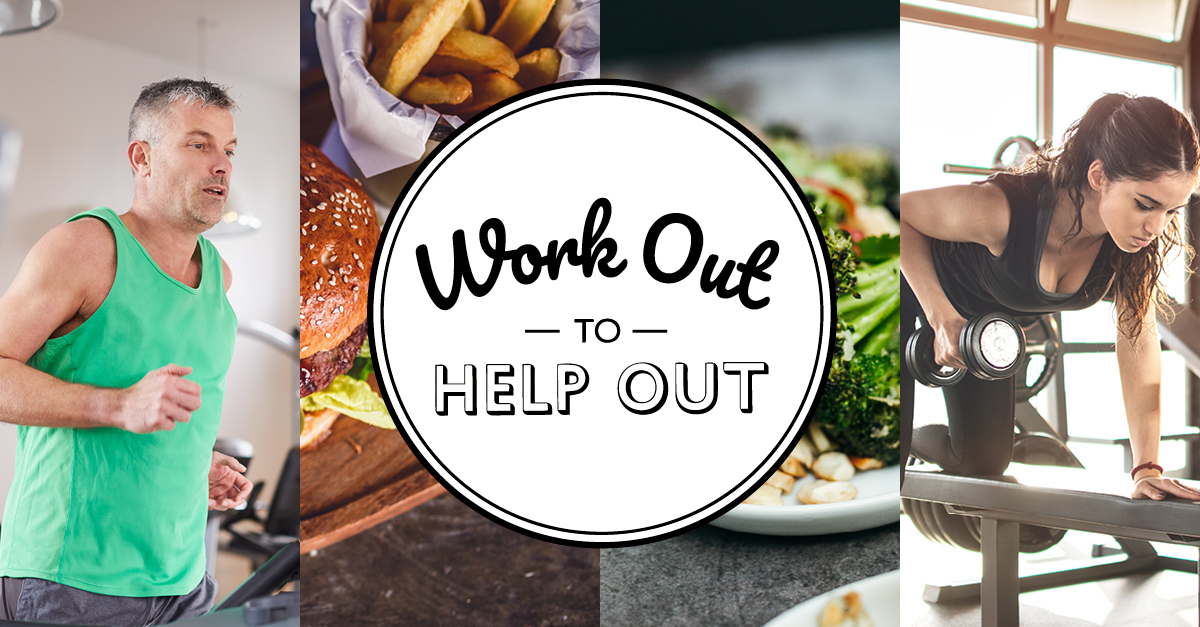 One of the things that I'm most proud about here at Cuckoo is our ability to deliver results for clients. It doesn't matter whether they are in property, finance, hospitality, tourism or healthcare… we've always enabled clients get enquiries, bookings and sales.
With a surprising 58% of restaurants predicted to take part in the Government's 'Eat Out to Help Out' scheme, it's been no surprise to us that our hospitality clients are wanting marketing comms to show that they are taking part.
Interestingly, though, I've been surprised at how many more places are actually looking at other ways to generate bookings. Also, how many hospitality venues are using the 'Eat Out' scheme as a platform to promote future, weekend focussed bookings.
Making the most of the 'Eat Out' scheme to boost business at other times.
One of the clever things I feel about the 'Eat Out' scheme is the fact it is focussed on Monday to Wednesday. Giving the perfect platform for restaurants to remind people about the joys of dining out at more 'leisure' focussed days of the week…. Weekends!
This for me, this is one of the strange reasons why more hospitality venues aren't taking part as it gives the perfect platform to showcase how you are bouncing forward and remind people what a fun, welcoming and great venue you operate – one that is well worth continuing to visit at other days of the week and when the scheme ends.
We even created this marketing message for one venue as a blatant reminder to customers:
"Ok you won't save 50% if you dine out this Saturday with us. But just think about how you'll feel giving yourself something to look forward to and getting dressed up for a fun Saturday night out."
Money off isn't the only tool you have at your disposal to continue to drive visits at other times, and when August ends.
It's been debated that giving discounts can devalue any brand's reputation, yet it's clear that 'money off' is one of the most powerful tools at driving sales. But there are other techniques at your disposal that encourage both loyalty and an increase in bookings.
The loyalty card, the promise of a minor celebrity in attendance whilst you're dining, the private dining invitation to create a feeling of exclusivity – there are lots and lots of techniques out there that can drive bookings beyond the discount.
One of my favourite techniques is the loyalty invite technique – personally inviting customers on your database to eat with you on a particular evening at a set price as a thank you for dining with you in the past. Even alluding to the fact that a celebrity may be in attendance or that the Chef will be trying out some new dishes and that their feedback will be valued.
Flattery you see is a very powerful driver.
'Eat Out to Help Out' might be good for restaurants but where's the 'Work Out to Help Out' scheme and so much more.
The thing that baffles me most about the Government's 'Eat Out' scheme is why they haven't applied it to other areas… or why other sectors haven't taken the lead and jumped on the coattails of the scheme to drive visits to all kinds of places.
As I've alluded to in the header above, it would have been easy for gyms to jump on the scheme and do something similar (albeit without the Government support), but equally the Government (who, let me be clear, have been incredibly generous in how they have dealt with the pandemic), could have easily opened it out to other sectors.
'Sleep Out to Help Out' to help hotels and guest houses and even the camping and caravan industry. 'Work Out to Help Out' to help gyms and other health clubs and even the local community centre. 'Day Out to Help Out' to help gift shops, arcades and tea rooms.
For me one that should have been right at the top of the list… 'Shop Out to Help Out' to help the beleaguered high street and move us all away from shopping on Amazon and back out into city centres and shopping centres.
It feels like the Government have really missed a trick here and hopefully people will be inspired by the 'Eat Out' thinking and apply some of the suggestions I've made above.
One thing's for sure, it's clear we all want a return to normality.
It's clearly obvious that the 'Eat Out' scheme is designed to get us all back into restaurants and bars and I hope we will behave responsibly whilst we try and get out there. Moving out of our virtual bubbles and into more real-world bubbles and support is a good thing, but not just restaurants we need to find ways to support all other types of businesses too… and not just from a Monday to Wednesday.
Needless to say, if you're a business reading this and want some ideas to help boost your visitors, bookings or sales… get in touch! We have plenty of ideas to share with you.
back to the latest