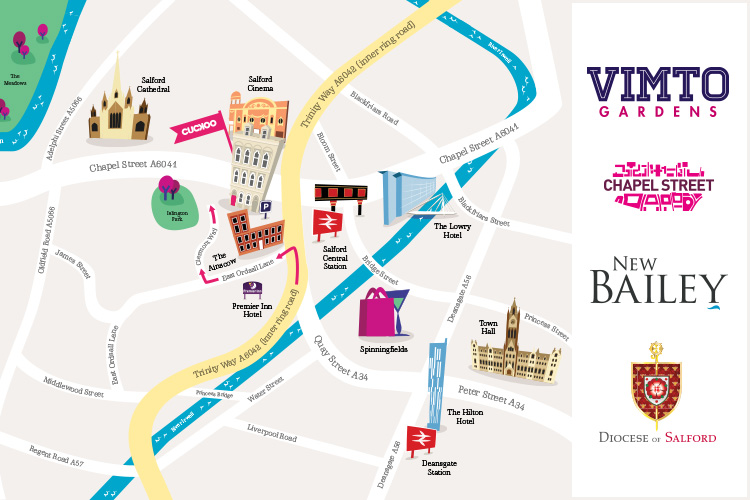 As residents of Chapel Street for over 20 years we've been well placed to see the regeneration. Here at Cuckoo we're proud of our roots in Salford, and nothing gives us greater pleasure than seeing our own work playing a major part in the continuing prosperity.
Working with household names such as The Co-operative, GE Capital, Royal London and Bupa, we have years of experience designing and developing brands. So many examples of our branding work can now be seen just by stepping out from our offices at The Old Bank. Vimto Gardens, Chapel Street, New Bailey, The Ainscow Hotel and the Diocese Of Salford are all exciting developments in and around M3, and we're delighted to have been associated with the design of these brands.
It's great for all our staff to see their hard work come to life on our very doorstep. We're looking forward to seeing these brands continue to grow and become part of the fabric of Chapel Street in the future, whilst always looking forward to the next challenge.
back to the latest