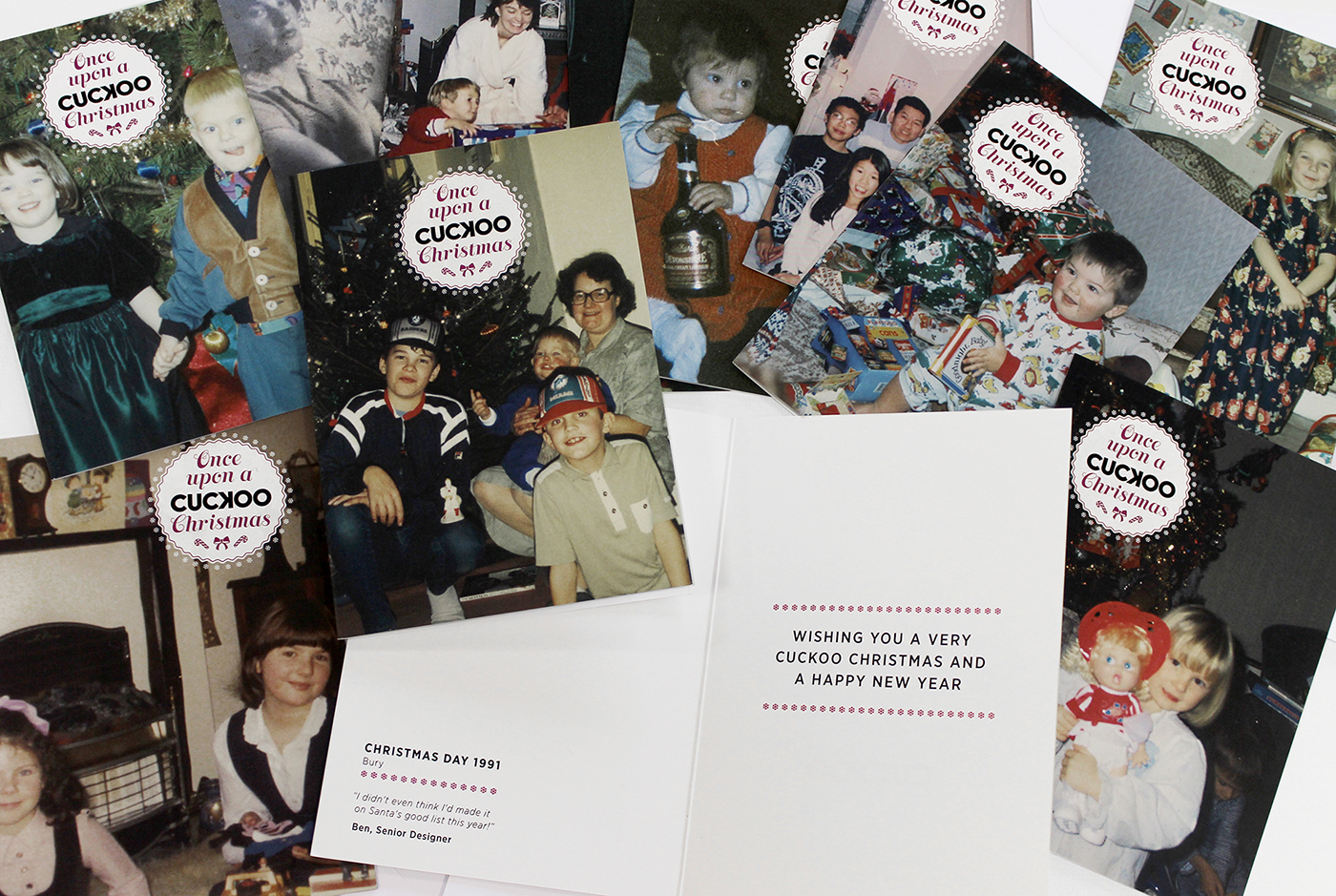 The Christmas cheer is particularly strong at The Old Bank. There are half-devoured advent calendars on every desk (excluding Emma our Office Manager, as she has eaten hers already…) festive songs on the radio, and we have even swapped our usual pink Christmas tree for a real one (which has our secret Santa presents perched underneath it).
The most exciting part about Christmas at the Cuckoo HQ, however, is our annual Christmas cards – and this year's have certainly been a talking point.
Every year we design our own personalised Christmas cards. This year, each Cuckoo has dusted off their photo albums to find a Christmassy photo of themselves to bring into the office.
As a collection, the pictures spread across several generations, but all of them feature Cuckoos looking young and innocent. As a result, some hilarious photos have been passed around the office. We have witnessed our designer, Jordan, in his favourite Christmas-themed onsie; our Account Manager, Sophia, at 1 year old cradling a bottle of Irish Cream; and our Account Executive Rachel, stood hand-in-hand with her first admirer.
To accompany the photographs, each Cuckoo wrote a short quote to describe their picture, which was published on the inside cover of their card.
These cards are by far our favourite to date. They provided a great opportunity to inject some personality and individuality into the conventional Christmas card, as well as giving us the chance to reveal the range of characters, which help to make Cuckoo, Cuckoo!
By Kimberley Howard – Account Executive
back to the latest